Endorse This: An Obama Blooper Reel, From The White House Correspondents' Association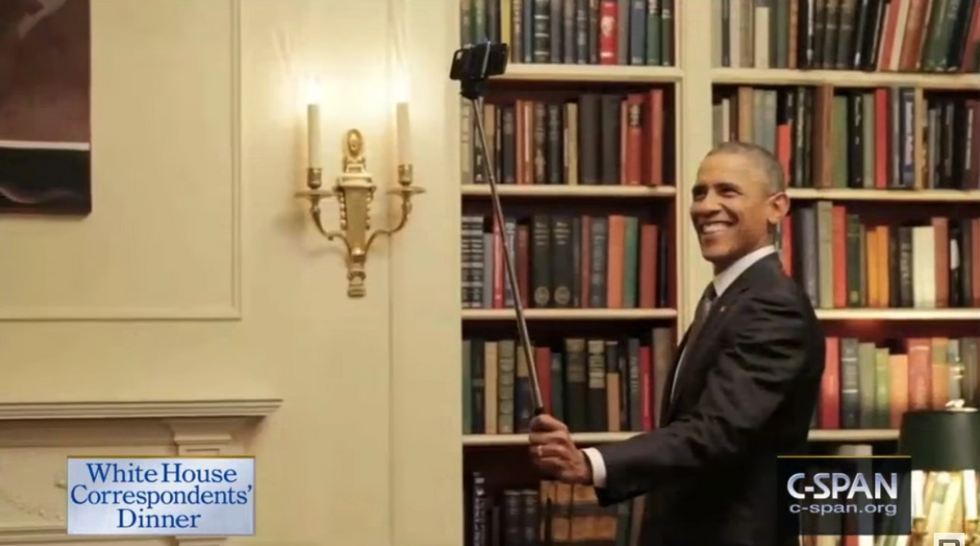 This Saturday's White House Correspondents Dinner was everything I'd hoped for, obvious journalistic conflicts of interest aside.
The president left on a mic-dropping flourish after eviscerating the D.C. press corps for elevating Donald Trump to near apocalyptic levels ("The guy wanted to give his hotel business a boost and now we're praying that Cleveland makes it through July"), Larry Wilmore made the media executives in attendance feel as uncomfortable as their business decisions made viewers ("MSNBC got rid of so many black people, I thought Boko Haram was running that network"), and Bernie Sanders showed up in a suit and tie, an overstated nosed thumb at the DC cocktail circuit.
But one moment from Saturday night has flown so far under the radar that we've decided to feature it here today: the blooper reel.
President Obama has earned his reputation as a smooth operator, but an eight year compilation of every exception to that rule makes for an extremely persuasive argument: our president can be a bit of a klutz.
Photo and Video: YouTube User "Relfect"/ CSPAN.