'Not A Normal Person': Santos Defiant As Local GOP Demands His Resignation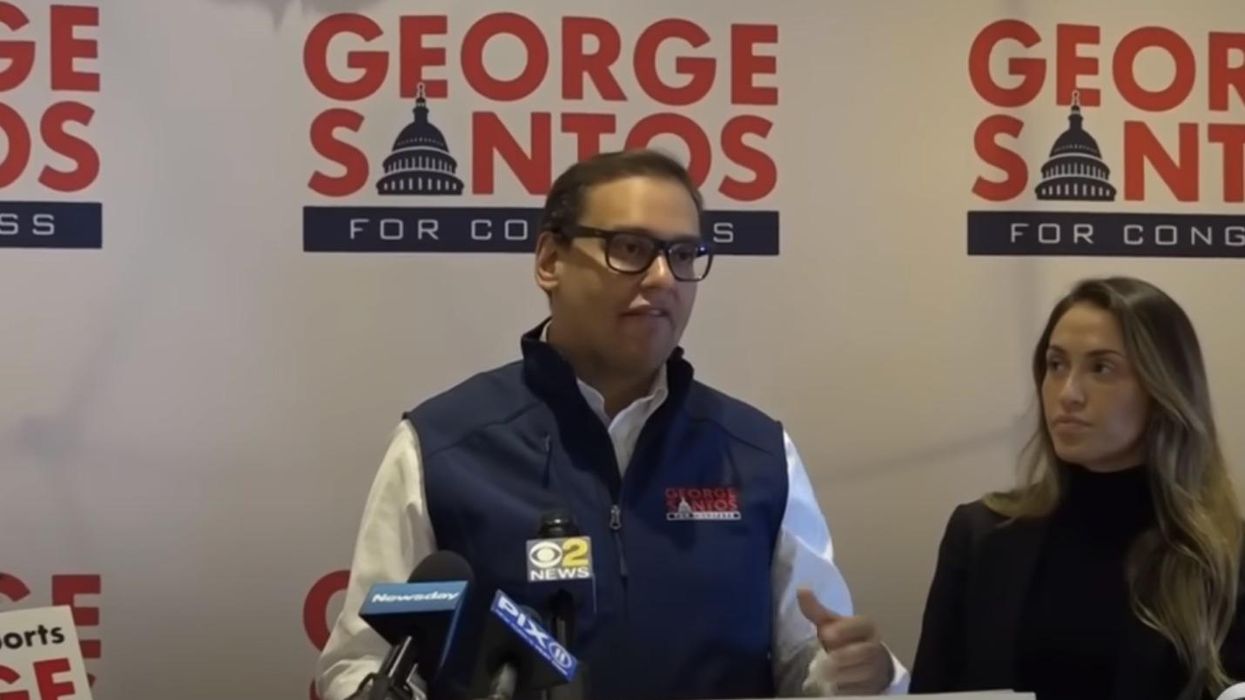 Youtube Screenshot
The leaders of the Nassau County, New York Republican Committee, and elected local GOP officials banded together on Wednesday in a press conference calling Rep. George Santos (R-NY) a "fraud," and demanding his resignation from Congress. But as the press conference was being held reporters swarmed Santos in D.C., asking if he would resign.
"I will not," he declared defiantly, as he scurried into an elevator off-limits to the press.
\u201cNEW: George Santos tells me he will NOT resign w/ @LaleeIbssa\u201d

— Rachel Scott (@Rachel Scott) 1673456297
Santos is under multiple investigations after he repeatedly lied about his education, employment, religion and ethnicity, his parents' relationship to the Holocaust, and other critical aspects of his background and history.
Despite knowing all this, Speaker Kevin McCarthy and House GOP Majority Leader Steve Scalise allowed Santos to be seated, and are calling his lies an "internal" issue.
Should Santos resign or in the unlikely event be expelled, Republicans' slim House majority would be even smaller – just three votes.
But the people he actually works for in Nassau County, made clear they want him gone, "immediately."
"I am calling for his immediate resignation," said one Republican official.
"George, I'm speaking to you: It's time to step down," said another.
"George Santos' campaign last year was a campaign of deceit, lies and fabrication," declared Nassau County GOP Chairman Joe Cairo.
According to City and State NY, Cairo added that Santos "has no place in the Nassau County Republican Committee, nor should he serve in public service."
"He's disgraced the House of Representatives, and we do not consider him one of our congresspeople," Cairo also said, The New York Times reports, calling it "the sharpest denunciation yet of the congressman's behavior from Republicans."
"Today on behalf of the Nassau County Republican committee. I am calling for his immediate resignation," Cairo added.
Other speakers called Santos an "out and out liar" who "needs help."
"This is not a normal person," that official said.
Watch video of the press conference live below, video of Santos' refusal above, or both at this link.
LIVE: Nassau County GOP officials make an announcement about GOP Rep. George Santos — 01/11/2023youtu.be
Reprinted with permission from Alternet.