GOP Megadonors Lack Confidence In Trump's Senate Candidates
@alexvhenderson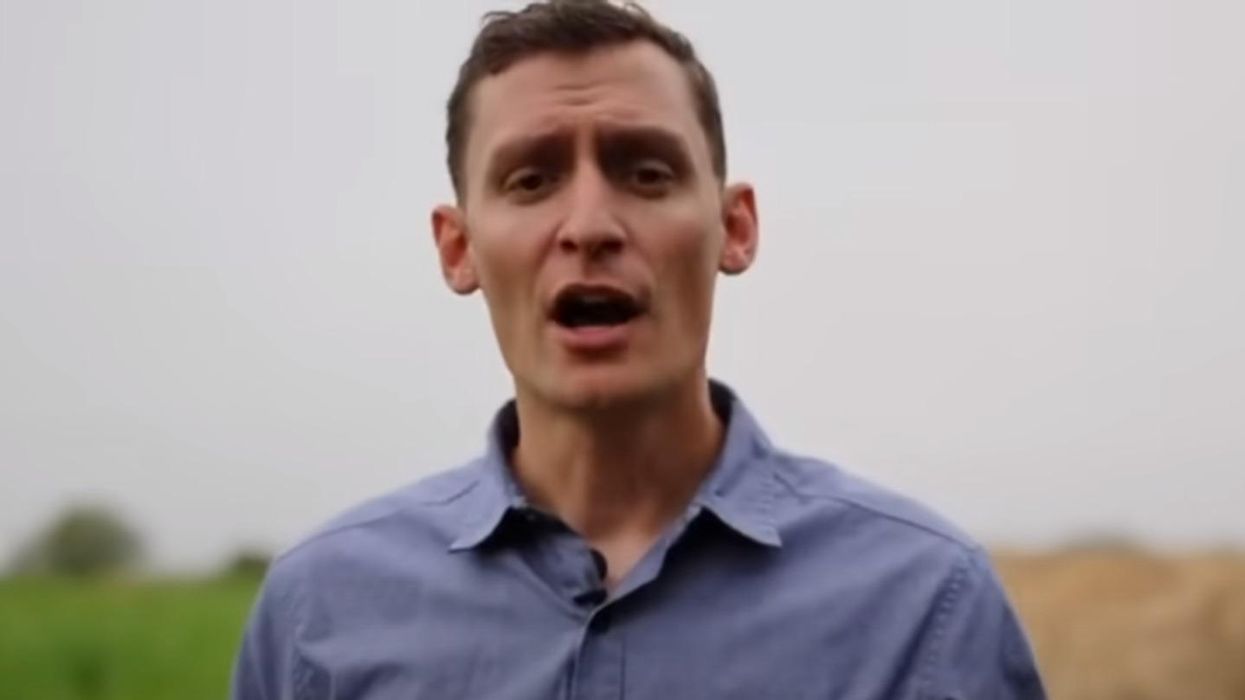 Youtube Screenshot
Sen. Rick Scott of Florida, who chairs the National Republican Senatorial Committee (NRSC), was deeply offended when Senate Minority Leader Mitch McConnell — during an event in Kentucky in August — told a crowd that he considers control of the U.S. Senate a toss-up in the 2024 midterms and cited "candidate quality" as a factor. McConnell expressed confidence that Republicans will "flip" the U.S. House of Representatives, but wasn't nearly as bullish on the Senate. And his "candidate quality" comment was taken as a criticism of the MAGA candidates Trump has pushed.
McConnell, however, isn't the only Republican who is concerned about the quality of U.S. Senate candidates who former President Donald Trump has been pushing. In an article published by CNBC's website on September 30, reporter Brian Schwartz takes a look at Republican donors who are reluctant to get out their wallets for Trump-backed Senate hopefuls who have been underperforming in polls.
"Republican megadonors want the GOP to take back the Senate, but they don't have confidence that some of former President Donald Trump's top picks can catapult their party to a victory in November," Schwartz explains. "Billionaire financiers Paul Singer, Dan Loeb and Larry Ellison have so far avoided donating directly to some or all of Trump's staunchest allies running for Senate in the midterms: J.D. Vance in Ohio, Blake Masters in Arizona, Herschel Walker in Georgia, Adam Laxalt in Nevada and Dr. Mehmet Oz in Pennsylvania, according to Federal Election Commission records and people familiar with the billionaires' donations."
The CNBC reporter adds, "All of those candidates have been endorsed by Trump. And many of them have previously sided with the former president on the false claims that the 2020 presidential election had widespread voter fraud — an accusation that's been debunked by Trump's former attorney general, Bill Barr, federal courts and several other top Republicans who served in Trump's administration."
A Republican strategist, quoted anonymously, told CNBC that those megadonors would "would be lighting their money on fire if they got totally swayed by these candidates." And that strategist is advising donors to give their money to the Senate Leadership Fund, a political action committee run by McConnell's former chief of staff Steven Law. That strategist said of the Senate Leadership Fund, "They have the best polls, and they won't sink money into races they know they can't win."
Schwartz notes, "The campaign poll tracking website FiveThirtyEight shows Masters trailing (incumbent Sen. Mark) Kelly by more than seven percentage points…. FiveThirtyEight shows Oz trailing his Democratic rival John Fetterman by more than six percentage points and Walker trailing his competitor, (Sen. Raphael) Warnock, by more than two percentage points. Vance and Laxalt are both in statistical dead heats with their Democratic rivals; both GOP candidates are down by an average of less than a percentage point."
Schwartz points out that megadonor and real estate mogul Stephen Ross "hasn't given a penny yet to Vance, Walker, Masters, Laxalt or Oz, according to FEC filings."
"Ross was criticized for hosting a fundraiser for Trump and the Republican National Committee at his Hamptons home in 2019, but has distanced himself from some of Trump's favorite candidates this election cycle," Schwartz observes. "He's donated over $685,000 to a mix of Republicans, Democrats and their affiliated outside groups this cycle. His biggest checks so far have gone to GOP organizations tied to Republican leadership, such as House GOP campaign arm, the National Republican Congressional Committee and a joint fundraising committee called Take Back the House 2022, federal election records show."
Did Sen. Minority Leader McConnell correctly believe that many of the 2022 US Republican Senate candidates had a "candidate quality" issue?
Yes, Sen. McConnell had the correct intuition to worry about the 2022 slate of Republican Senate candidates. In comparison to Arizona's 2022 gubernatorial race, when Republican nominee Kari Lake lost by less than one percent to Democrat Katie Hobbs, Republican Senate candidate Blake Masters was decisively beaten, losing by 4.88% to Sen. Mark Kelly. In Nevada, even though Republican Steve Sisolak won the state's gubernatorial race, Republican Adam Laxalt lost Nevada's Senate race to Catherine Cortez-Masto. In Georgia, Republican Herschel Walker lost his state's Senate race to Raphael Warnock by 2.8%, a decisive win compared to Trump's loss to Biden by .23% in Georgia during the 2020 presidential election. In Pennsylvania, although Biden only won the state by 1.17% during the 2020 presidential election, Republican Senate candidate Mehmet Oz lost by 4.91% in the 2022 Senate race to Sen. John Fetterman.
 Did Trump pick the wrong Senate candidates?
Yes, as former president Trump picked unelectable candidates who were fraught with controversy. Pennsylvania Senate candidate Oz was constantly accused of carpetbagging and was often mocked by Sen. Fetterman for his elitist personality, e.g., calling a veggie tray "crudité". Meanwhile, Walker was accused of domestic violence and stalking.
Reprinted with permission from Alternet.