Until Final Vote, McCarthy Opponents Raised Money Off Speaker Debacle
@alexvhenderson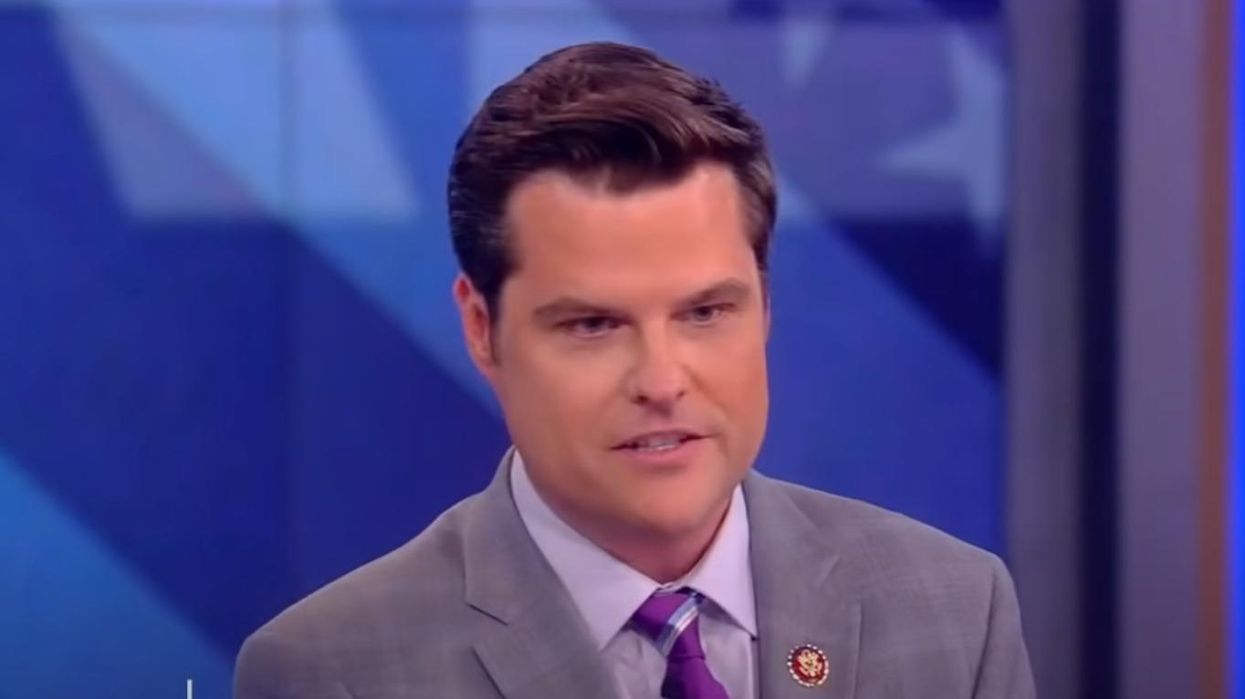 Youtube Screenshot
On Thursday night, January 5, the new Congress of 2023 still lacked a House speaker. Rep. Kevin McCarthy of California, in no less than 11 roll-call votes, had been rejected by a group of far-right MAGA House members (many of them part of the House Freedom Caucus) who have been dubbed the "Never Kevin" Republicans. Nonetheless, McCarthy vowed to keep trying to win them over.
The majority of House Republicans have been voting to make McCarthy House speaker, but around 19 or 20 Never Kevin Republicans voted against McCarthy repeatedly until late Friday night on the fourteenth ballot. And some of them, according to Axios reporter Lachlan Markay, have been using their theatrics for fundraising pitches.
"The three-day deadlock has brought the House to a standstill and prevented newly elected members from being sworn in," Markay explains. "For some members, though, the fight itself has a financial upside."
Markay cites Rep. Matt Gaetz of Florida, Rep. Lauren Boebert of Colorado, Rep. Andy Biggs of Arizona, and Rep. Bob Good of Virginia as examples of Never Kevin Republicans who have been using their "no" votes to ask for donations.
In a fundraising e-mail, Gaetz wrote, "Patriot, maybe the right person for the job of Speaker of the House isn't someone who has sold shares of himself for more than a decade to get it. I HAVE NO REGRETS ABOUT CASTING MY VOTE ON THE HOUSE FLOOR AGAINST KEVIN McCARTHY FOR SPEAKER!…. If you want to Drain the Swamp, you CANNOT put the biggest alligator in charge of the exercise! But that's exactly what we would get with a McCarthy speakership."
Gaetz described McCarthy as "Kiev Kevin," underscoring his opposition to helping the government of Ukraine at a time when Ukrainian forces are continuing to fight against invaders sent by Russian President Vladimir Putin and the Kremlin.
Biggs asked Republican donors to "turbocharge our emergency efforts to break the Establishment" and told them that "every dollar helps secure the Speaker position." Good, in his fundraising pitch, accused McCarthy of spending "millions of dollars trying to defeat conservatives in Republican primaries."
Markay reports, "Ultra MAGA PAC, a group run by ex-(Donald) Trump aide Corey Lewandowski, sent a fundraising e-mail Thursday that called for McCarthy, Senate Republican Leader Mitch McConnell and RNC chair Ronna McDaniel to be replaced. McCarthy 'stopped the Red Wave single-handedly by weighing in on primaries against good MAGA candidates,' the email claimed."
Meanwhile, Democrats have been using the House speaker debacle to do some fundraising of their own. One of their fundraising e-mails was sent by the Democratic Congressional Campaign Committee (DCCC) under Rep. Hakeem Jeffries' name. Jeffries is Democrats' presumptive House minority leader, and House Democrats repeatedly voted to give him that position in the roll-call votes of January 3-5. Jeffries was endorsed by former House Speaker Nancy Pelosi, who resigned as Democratic leader in the House but will remain in Congress in 2023.
That DCCC fundraising e-mail read, "Republicans have fallen into complete chaos. Will you help me prove that grassroots Democrats can get more support than Republicans in these first hours of the new Republican House?"
Reprinted with permission from Alternet.