Obama Administration Stands By Contraception Mandate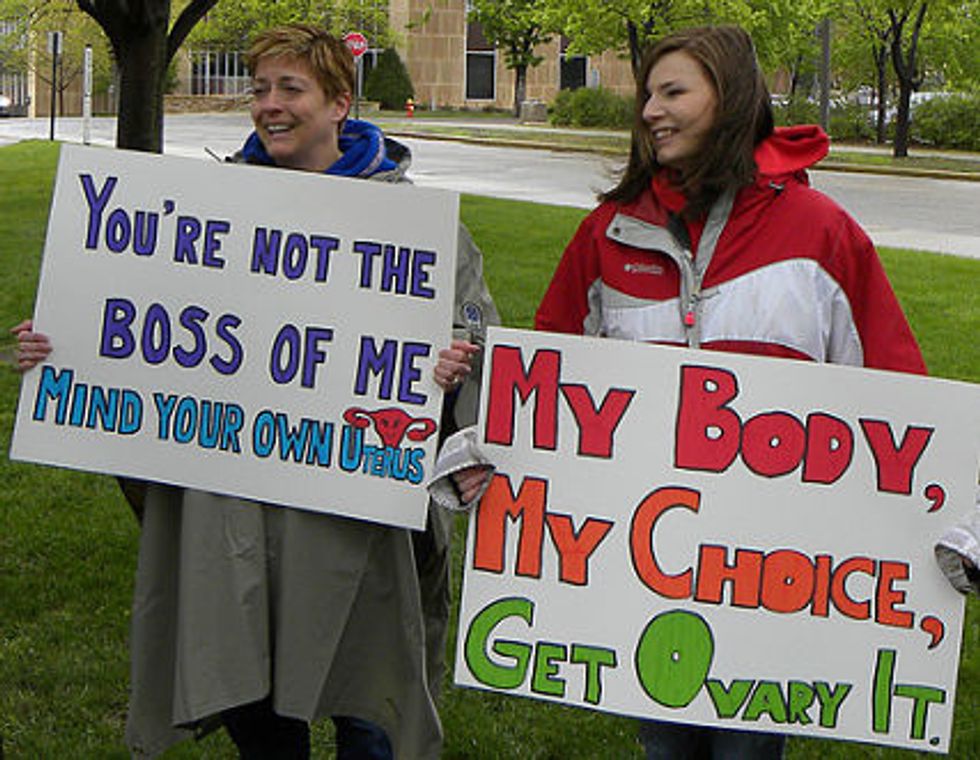 The Obama administration has issued an updated compromise for the Affordable Care Act contraception mandate, designed to ensure that all women have access to birth control without nonprofit faith-based organizations directly funding it.
The compromise puts the burden on private insurance companies, who will have to provide contraception at no cost to employees through a standalone insurance policy.
A recent study confirmed that the contraception mandate will reduce the abortion rate, and preventing unwanted pregnancies will clearly reduce costs for both employers and insurers — 28 states already have contraception mandates in place.
This new policy attempts to thread the needle of providing all women with basic reproductive health care while not asking faith-based employers to compromise their beliefs.
Women's rights groups reacted positively to the announcement.
"This policy delivers on the promise of women having access to birth control without co-pays no matter where they work," said Cecile Richards, president of Planned Parenthood Federation of America. "Of course, we are reviewing the technical aspects of this proposal, but the principle is clear and consistent. This policy makes it clear that your boss does not get to decide whether you can have birth control."
The original contraception mandate sparked dozens of lawsuits from Catholic faith-based nonprofits and universities. Those lawsuits have been put on hold as the White House prepared its new policy.
The new policy officially provides a definition of religious employers that are completely exempt from the mandate and asserts that qualified nonprofits do not have to provide coverage through their insurance, even if they self-insure: "Under the proposed accommodations, the eligible organizations would not have to contract, arrange, pay or refer for any contraceptive coverage to which they object on religious grounds."
Private insurance companies will have to enroll female employees in a separate insurance policy that covers insurance at no cost to the employee or the employer. Universities who provide coverage for students will be eligible for a similar accommodation.
Any costs of the supplemental coverage will be subtracted from the fees insurers pay to participate in the new health insurance marketplaces created by the Affordable Care Act.
Despite the obvious benefits of the mandate and policies designed to remove faith-based organizations from any involvement in providing birth control, so-called pro-life groups are still not satisfied.
"Once again, President Obama's so-called 'compromise' is unacceptable – religious and moral freedom is not up for negotiation," said Marjorie Dannenfelser, president of the anti-abortion rights group the Susan B. Anthony List.
However, John Gehring, Catholic program director at Faith in Public Life, a liberal advocacy group based in Washington, said the compromise was "a strong signal that the administration is responsive to the concerns of Catholic institutions."
For-profit companies like Hobby Lobby, which is suing the federal government over the mandate, are not eligible for the compromise and are expected to provide contraception directly through their health insurance.
The mandate goes into effect for religious nonprofits in August, a year after it went into effect for all private employers.
Photo credit: Fibonacci Blue via Flickr.com