Today In GOP Rebranding: Don't You Miss George W. Bush?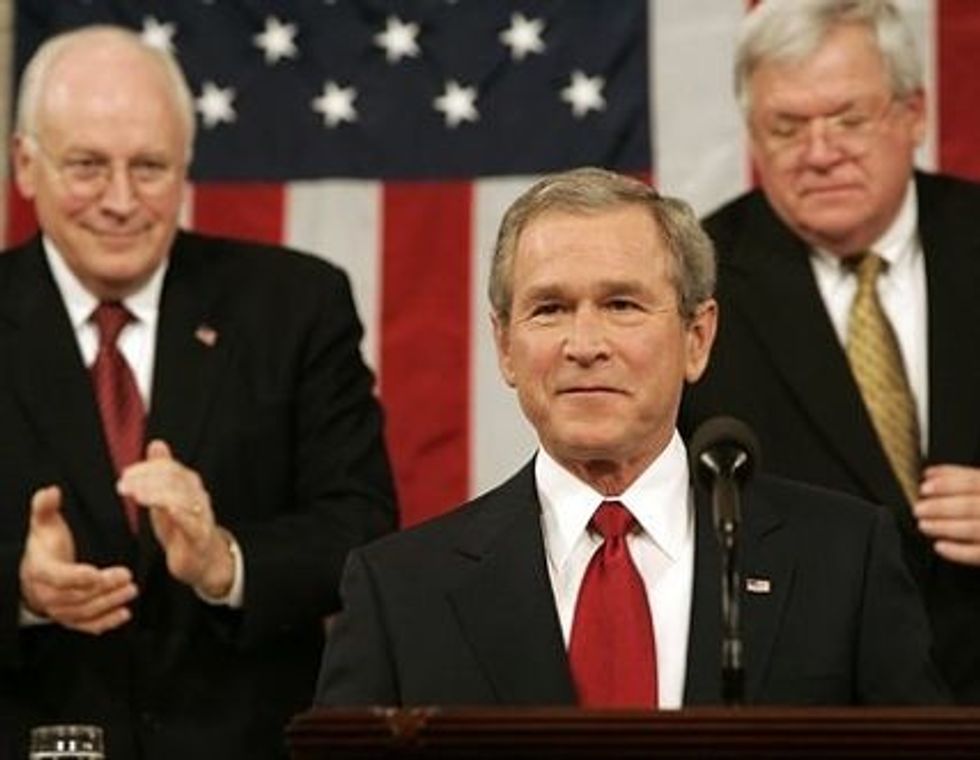 After the GOP's humbling defeats in the 2012 elections, Republican National Committee chairman Reince Priebus released an "autopsy report" laying out the party's urgent need to rebrand itself if it hopes to compete in future elections.
It hasn't been going well. And, based on his latest fundraising pitch, even Priebus has given up on the concept.
Over the weekend, Priebus advanced the following case to "Restore GOP leadership":
Obama thinks our country should lead from behind http://t.co/Nc9nmwlEKa Restore GOP leadership & get this t-shirt. pic.twitter.com/KOBNJ8q5Ya

— Reince Priebus (@Reince) July 6, 2014
That's right! For a $27 donation to the RNC, you could be the proud owner of your very own "I Miss W." t-shirt.
The RNC website explains:
President George W. Bush led our nation through some of the most challenging moments of our nation's history — and we miss him and his leadership. In honor of President George W. Bush's birthday, we're offering a blue, special-edition "I Miss W." t-shirt.

By sporting this comfortable, classic, American-made tee, you can share our message and help us elect principled conservative leaders to office.
It's unclear who, exactly, misses President Bush. Although his personal favorability ratings have rebounded since he left office (as tends to happen with former presidents), it's hard to imagine that many Americans would sign up for a reprise of his outrageously unpopular presidency.
Then again, in a GOP that is seriously considering a "Draft Mitt" movement, maybe Bush nostalgia isn't the craziest idea in the world.
Photo via Wikimedia Commons
Want more political news and analysis? Sign up for our daily email newsletter!