Lackluster Trump Campaign Floats Possible Running Mates
@Rebekah_Sager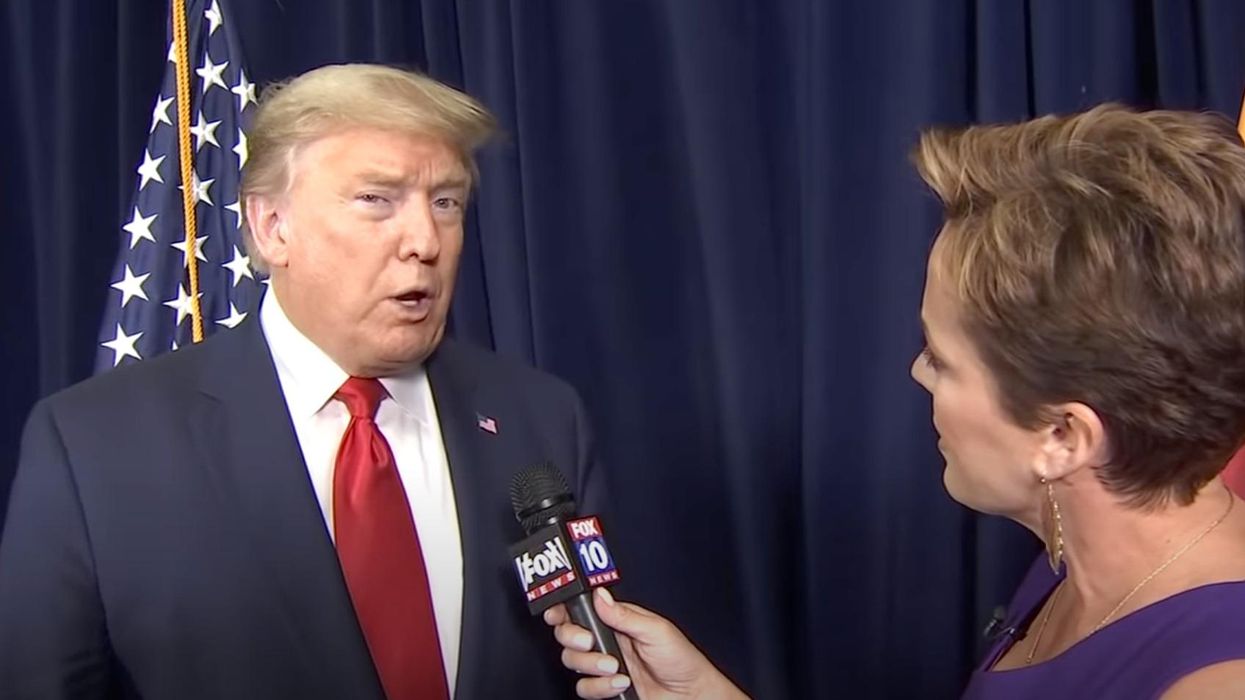 Youtube Screenshot
Former President Donald Trump and his crew are throwing around names for his next running mate, according to sources who spoke with The Daily Beast. All are women so far, and all are folks most of us are loath to hear from on a regular basis.
The Trump campaign has yet to take off, and it's still early in the game, but according to a couple of GOP insiders, the top three on the shortlist include: proud supporter of the January 6 insurrectionists Georgia Rep. Marjorie Taylor Greene; Trump apologist and New York Rep. Elise Stefanik; and possible Russian asset and former presidential candidate Tulsi Gabbard. A madcap crew of chaos to be sure.
Eric Jackman, a friend of Gabbard's, tells The Daily Beast he believes she'll have the support of younger voters—specifically, "the 9/11 generation" who served in the military—adding that Gabbard "would be very hesitant to offer advice to a commander-in-chief to go invade or overthrow another country."
"Me, speaking personally, I'd love to see her at the top of the ticket," Jackman said. "But if it meant her at the top of the ticket with another Republican—yeah, you know, my experience is people who are Tulsi Gabbard supporters are very past partisan politics, they don't like partisanship, they don't like to be pinned down by a label."
One GOP operative told The Daily Beast that a Greene vice presidency could overshadow Trump despite how close they are.
"She's been characterized as Trump in heels," the source said. "Her style is just like Trump," the source added, but also that as MAGA as she is, the former president has already got that base covered.
"You don't need MAGA—he's MAGA," the GOP strategist said. "You need someone who is loyal, someone who can fundraise, and someone who can help you win swing states."
Of course, Stefanik is an excellent pick for Trump because she threw out all of her ethics some months back and became a staunch defender of the twice-impeached president, standing by her man during the January 6 insurrection investigations and proudly endorsing Trump for a 2024 run—even as other Republicans hesitated.
The Daily Beast reports that other potential names being tossed around are South Dakota Gov. Kristi Noem and losing Arizona gubernatorial candidate (with the best on-camera lighting) Kari Lake.
Politico reports that Trump's first campaign stop for his run will happen in South Carolina in late January. An "intimate" event, his advisers say, which is always code for a small crowd. Apparently, they've realized half-empty rodeo arenas are a bad look.
Reprinted with permission from Daily Kos.