WHITE HOUSE: Tax Rates On The Rich Will Go Up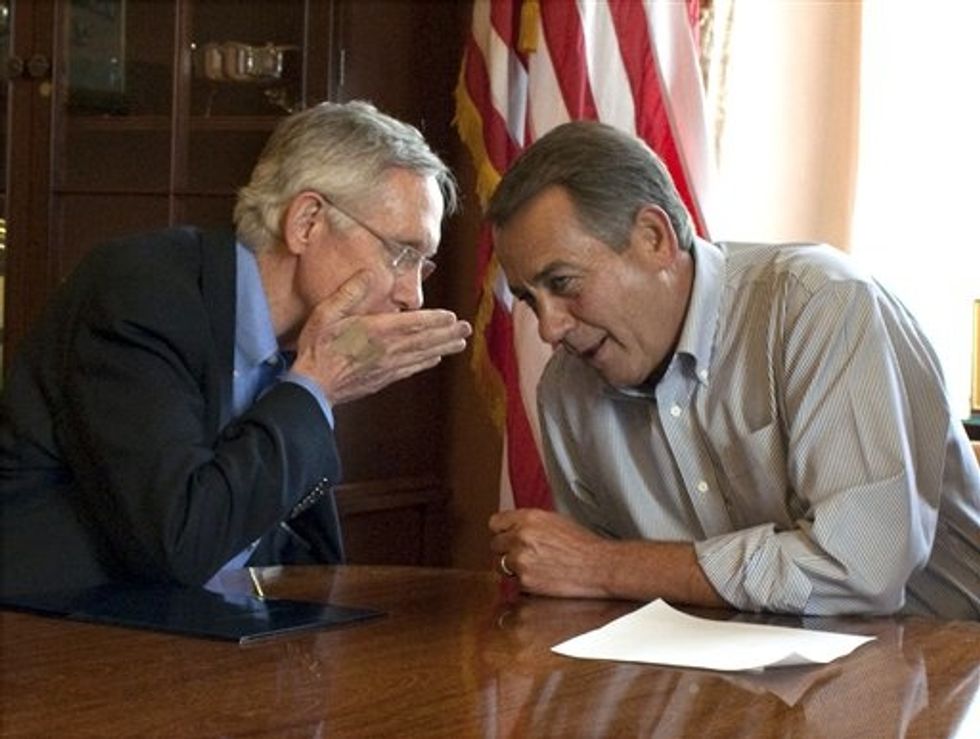 Democrats have a message for Republicans as just over 30 days remain before we approach the so-called "fiscal cliff":
In last summer's debt limit fight, the GOP knew that any damage to the economy would ultimately harm the president's bid for re-election. Now with that issue settled, the White House and congressional Democrats are sending out a decidedly different tone as they seek to defuse the "austerity bomb" of tax increases and spending cuts.
According The Washington Post's Greg Sargent, senior administration officials assured labor and progressive activists Wednesday morning that they believe Democrats still have the leverage in the negotiations. The White House believes tax rates on the rich will go and the meeting's participants got the sense that the president is even willing to go over the cliff to make sure this happens.
In 2011, the risk of a default destroying any chance of a recovery forced the president to make a deal that included the sequester, which could inflict harmful cuts to education, elderly and state budgets.
"They don't seem to have the same fear now," an attendee of the meeting told Sargent. "They intend to get this wrapped up in these negotiations, and don't intend to have a separate fight. Their position is this needs to be resolved all at once."
The public is behind the president in both in trusting him as good faith negotiator over the Republicans and believing that the Bush tax breaks for the rich must end as part of any debt deal.
Harry Reid made it clear late Tuesday that he is not pleased by the the Republicans' stance that no tax rate increases will be part of the deal. He noted there had been "little progress" in the negotiations, which sent the Dow down despite strong indications of a continuing housing recovery.
Wall Street had been optimistic that a deal was "already" done. This was a baffling thing to believe, given House Majority Leader Eric Cantor's inane suggestion that elements of Obamacare that lower the deficit should be cut as part of a deal and hyper-ideologue and losing VP candidate Paul Ryan's inclusion on the negotiating team.
Republicans may believe that the president doesn't want to risk a recession at the beginning of his term and will eventually give up on higher tax rates for the rich. But his name will never be on a ballot again.
House Republicans face voters again in less than two years.