16 Big Lessons From Trump And The GOP's First Attempt To Destroy Our Health Care System—Here They Go Again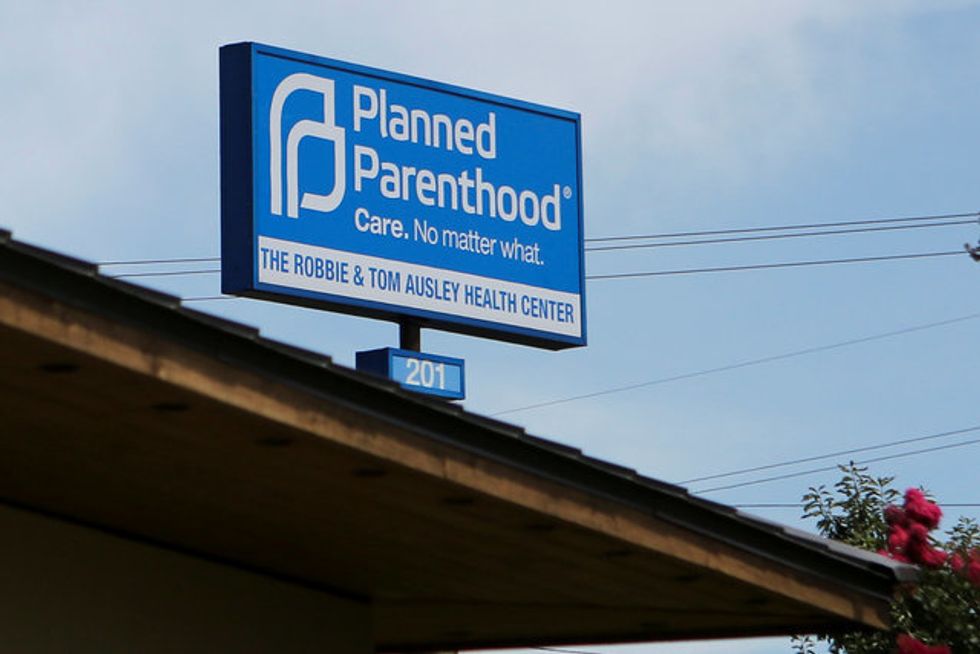 Reprinted with permission from Alternet.
The White House and Republican congressional leaders are eyeing even more draconian measures to destroy the Affordable Care Act, known as Obamacare, according to news accounts this week. Their first attempt failed after the far-right House Freedom Caucus did not think $1.2 trillion in cuts over the next decade to the ACA and Medicaid was sufficient. Now a task force led by Vice President Mike Pence is considering new concessions.
They would let states seek exemptions from certain ACA mandates, including a requirement that insurers cover 10 essential health benefits and the law's ban on denying coverage or overcharging people with pre-existing conditions, according to the Washington Post. Another Post report said federally subsidized "risk pools" for the sickest people is also on the table.
While outlets such as Politico detailed how subsequent meetings between Pence, President Trump, House Speaker Paul Ryan and their aides have descended into chaos after White House officials criticized Ryan's progress, it is important to note what the country learned from the administration's first effort to erase Obamacare and undermine Medicaid.
Andy Slavitt ran Medicare, Medicaid and ACA programs in the Obama administration. On his Twitter page, he asked, "What did we learn from the debacle to repeal the #ACA? What can't we forget?"
Here is Slavitt's list of 16 lessons not to be forgotten:
1. That Ryan and House leaders have no moral qualm taking away access to health care for 24 million people. None.
2. By the time the bill got done, it raised premiums 15-20 percent. Cut care from vets, stripped benefits, raised deductibles, hurt hospitals, cut 25 percent from Medicaid, which effectively ended our 1965 Medicaid safety net commitment, and robbed from the Medicare Trust Fund.
3. Even that was not enough for many in the House GOP, who wanted Americans to get even less, including no pre-existing protections. They still do.
4. Why did it almost pass? For some supporters of the bill, this was about expediency, some was about going along with leadership, some was ideology.
5. But the biggest reason is no fancy policy theory. It's money: $1.2 trillion pulled from health care to pay for massive tax cuts for pharma companies, insurers, insurance company CEOs, tanning salons and medical device companies. And a $55,000 gift per millionaire.
6. Turns out, Americans don't agree. Only 17 percent thought this was a good idea.
7. An encouraging number of Americans stood up and said they want this country to be a place where people band together to make things better for everyone.
8. Others, when they heard "repeal and replace" for seven years, simply thought that meant politicians were looking to improve affordability and coverage. They now know differently.
9. I spent a lot of time traveling the country talking to people during this time. Many people told me they felt like there was no chance Washington would listen to their concerns.
10. For good reason. An irresponsible timetable, no public hearings, no CBO score/discrediting non-partisan work, a dishonest representation of the facts, a disengaged White House giving thumbs up. The absolute worst of Washington.
11. For those reasons, the bill almost passed the House.
12. But it turns out that town halls, calls and visits to district offices and the capitol make a difference. And it turns out that even in a short window, facts do matter.
13. There are some who want a bipartisan path—in touch with most of the public.
14. Word is now the administration, with assistance from Congress, will sabotage the ACA instead. Lots of ways to do it. Not unlike enforcing an environmental regulation.
15. And many in Congress still harbor the hope of ending pre-existing protections and affordable coverage.
16. That is why, despite their initial failure, I cannot let them off the hook. It's not over.
Slavitt's lessons and takeaways are worth heeding, especially as the pressure returns for Congress to have a legislative success in its first 100 days—besides the Senate seating a right-wing Supreme Court justice. As Slavitt said and various media reported, the White House and Congress are wrestling with how to expand their attack on Obamacare and Medicaid. It's not over yet.
This article was made possible by the readers and supporters of AlterNet.