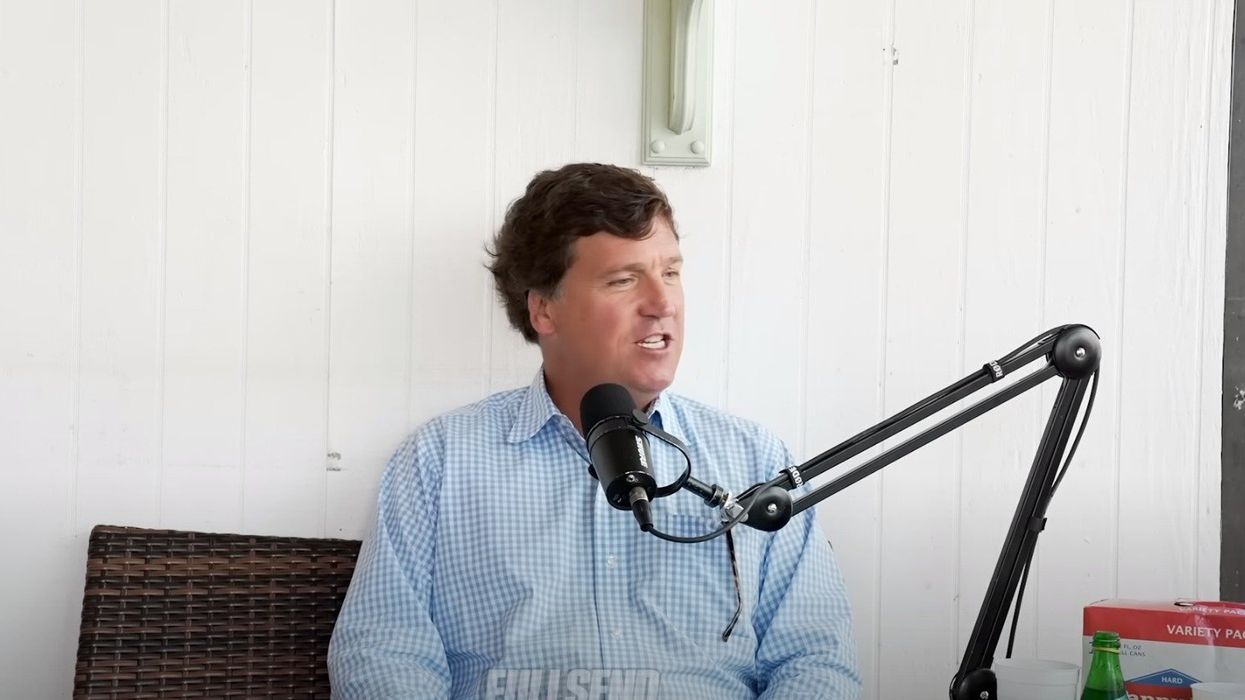 Abby Grossberg, who worked as a senior booking producer on Tucker Carlson's prime time Fox News show Tucker Carlson Tonight, said in a lawsuit against the right-wing network that the work space assigned to the show was decorated with sexist imagery and that Carlson's staff repeatedly and openly demeaned women. This follows numerous incidents of sexual harassment (and worse) at Fox stretching back over two decades.
Grossberg is suing Fox for sexual harassment she said she experienced there, and for allegedly setting her up to take a fall in its $1.6 billion defamation lawsuit brought by Dominion Voting Systems for Fox's spreading of false claims about the 2020 election. On March 20, The New York Timesreported that Grossberg "says she and other women endured frank and open sexism from co-workers and superiors at the network, which has been dogged for years by lawsuits and allegations about sexual harassment by Fox executives and stars." Fox had also filed a lawsuit to silence Grossberg, but the network withdrew that lawsuit the next day. As the Times reported, Grossberg's lawsuit specified sexual harassment and a misogynistic work environment on Carlson's highly-watched show:
Last year, she began working as a senior booking producer at "Tucker Carlson Tonight." On her first full day, according to the lawsuit, Ms. Grossberg discovered that the show's Manhattan work space was decorated with large pictures of Representative Nancy Pelosi of California, then the House speaker, wearing a plunging swimsuit.
The next day, Justin Wells, Mr. Carlson's top producer, called Ms. Grossberg into his office, she said, to ask whether Ms. Bartiromo was having a sexual relationship with the House Republican leader, Kevin McCarthy.
Mr. Carlson's staff joked about Jews and freely deployed a vulgar term for women, according to the complaint.
Later that fall, it said, before an appearance on the show by Tudor Dixon, the Republican candidate for Michigan governor, Mr. Carlson's staff held a mock debate about whether they would prefer to have sex with Ms. Dixon or her Democratic opponent, Gov. Gretchen Whitmer.
Grossberg's lawsuit details numerous other reported instances of sexual harassment and demeaning comments about women from Carlson's staff, including a producer stating that a Republican member of Congress only got elected "because she fucked the person who had the job before her," two producers saying that one of Grossberg's female subordinates should sleep with a guest to get him booked, and a producer mocking the appearance of another female staffer.
As Grossberg also explained in her lawsuit, Fox in general and Carlson in particular have a long and troubled history with sexual harassment and abuse, which stretches back at least as far as 2002. The network's founder and former president and CEO, Roger Ailes, was nothing less than a serial sexual predator that the network long covered up for.
Grossberg's lawsuit also pointed toaudio clips unearthed by Media Matters in which Carlson repeatedly excused or made light of child rape in comments on a radio program. Among those comments included Carlson saying: Underage marriage is not "the same thing exactly as pulling a child from a bus stop and sexually assaulting that child. ... The rapist in this case has made a lifelong commitment to live and take care of the person so it is a little different." He also said criminal charges against former cult leader Warren Jeffs are "bullshit" because "arranging a marriage between a 16-year-old and a 27-year-old is not the same as pulling a stranger off the street and raping her." And Carlson also commented that a teacher who raped a 13-year-old took pressure off the victim's female classmates because they wouldn't have to sleep with him.
Carlson also pushed these sick views on Fox's programming. In April 2014, Carlson defended a teacher who performed a lap dance on a 15-year-old student during class, calling criminal charges in this case "deranged" because "there's no victim," before saying "this isn't a crime." In May 2014, Carlson doubled down on this, saying: "Every man understands this; a 15 year-old boy looks at this as the greatest thing that ever happened." And in June 2014, Carlson said of the case of a female teacher who raped a 16-year-old male student: "It's ludicrous that we're calling this a rape," saying the student "went and tattled to the police" and concluding "what a whiny country this is."
Carlson's on-air misogyny has old roots, but has also continued in recent years. Last month, Carlson and a guest said that women aren't biologically capable of being both employed and happy. In March 2021, Carlson faced backlash after insulting women who serve in the U.S. military while boasting about China's supposed military superiority over the United States. And Carlson has repeatedlyattackedwomen's struggle for equality in America, calling it "a movement that is at war with nature." Carlson's yearslong fixation on demeaning women and denying calls for gender equity resulted in Media Matters labeling him as a "professional sexist" in 2017, a description that remains equally apt today.
Reprinted with permission from Media Matters.
Advertising
Start your day with National Memo Newsletter
Know first.
The opinions that matter. Delivered to your inbox every morning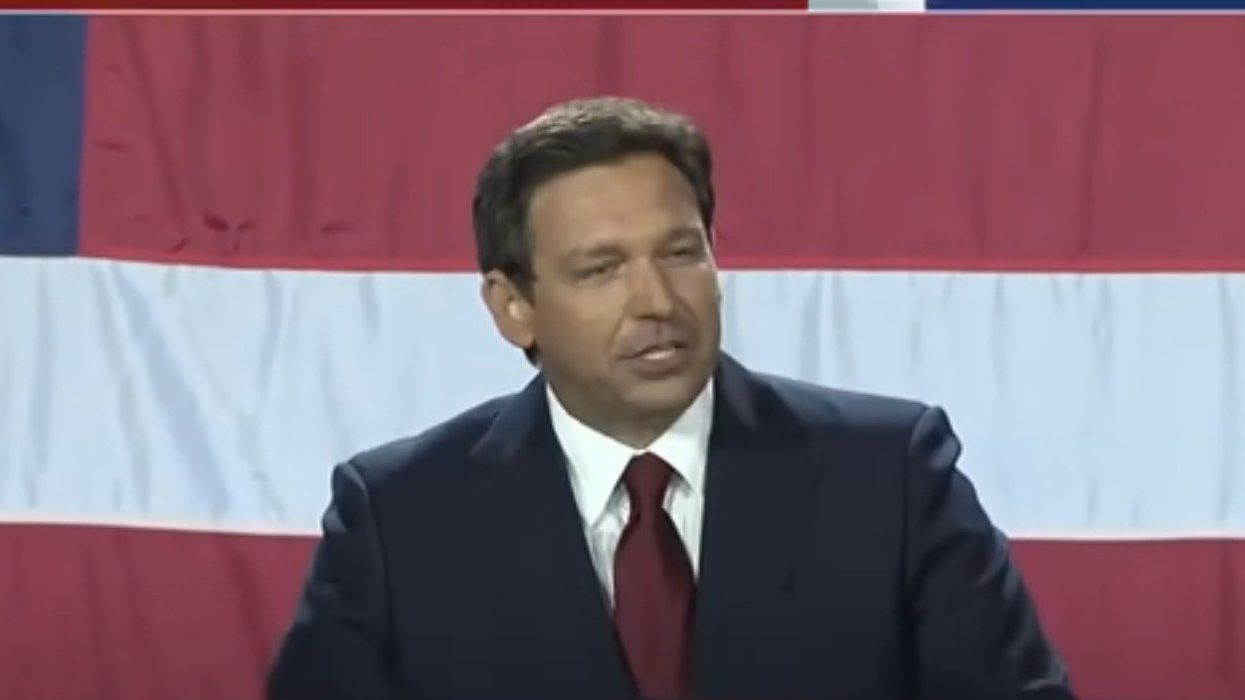 Florida Gov. Ron DeSantis, who hasn't officially announced 2024 presidential bid yet, finally stepped into the campaign fray Monday with a jab about Donald Trump "paying hush money to a porn star."
"I can't speak to that," DeSantis told reporters, feigning naïveté about such a sordid topic.
It was DeSantis' first real swipe at Trump after he had been absorbing body blows for over a month, but did it come too late?
A new Morning Consult tracking poll updated Tuesday suggested continued slippage for DeSantis.
Here's the breakdown of candidates who even register:
Trump 54%(+28)
DeSantis 26%
Pence 7%
Haley 4%
Cheney 3%
Abbott 1%
Noem 1%
Pompeo 1%
Youngkin 1%
T. Scott 1%
Ramaswamy 1%
Morning Consult writes that DeSantis' latest showing tied his lowest level of support since the tracker began in December.
Trump has also been steadily gaining steam in the survey for the last couple months, with a 28-point lead now compared to 24 points earlier this month, up from a much weaker 16-point lead in mid-February.
Late last week, New York Times' Nate Cohn analyzed several months of data from a dozen polling outlets regularly tracking the GOP field and found that "every single one" had shown DeSantis losing momentum while Trump made gains.
Morning Consult's latest survey was conducted March 17-19, so it does not incorporate any reactions to the latest dustup between Trump and DeSantis. But it does incorporate DeSantis flip-flopping on Ukraine with his new declaration that its conflict with Russia is merely a "territorial dispute" that does not lie within America's "vital" strategic interests.
DeSantis has been enduring months of withering attacks from Trump, but things are about to get a lot hotter.
Reprinted with permission from Daily Kos.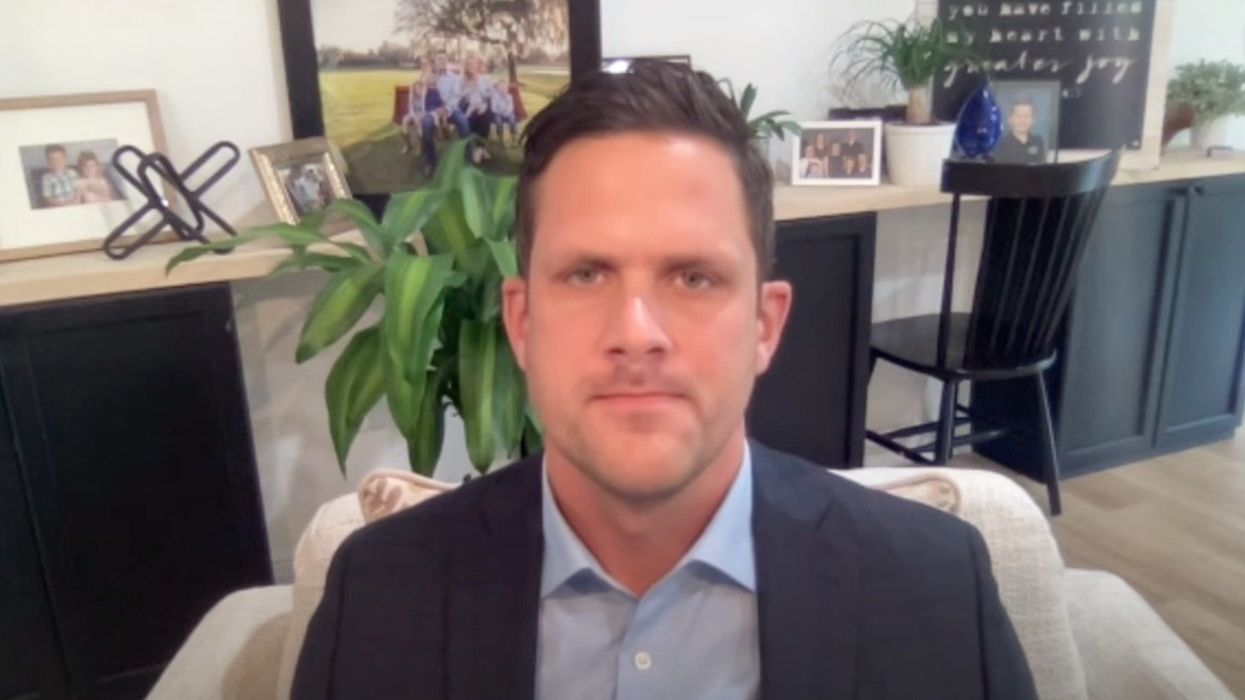 Joe Harding, the now-former Florida Republican lawmaker who authored the extremist "Don't Say Gay" bill could face up to 35 years in prison after pleading guilty Tuesday afternoon to federal felony fraud charges in a scheme to obtain $150,000 in COVID-19 relief funds, according to Florida Politics' publisher Peter Scorsch.
Harding, 35, was a construction project manager who started his own lawn care company. He quickly became a right-wing darling after his anti-LGBTQ legislation, officially the Parental Rights in Education Act, was embraced by Florida GOP Gov. Ron DeSantis, who signed it into law.
Harding was charged in a December federal indictment with six counts of wire fraud, money laundering, and making false statements in his plot to obtain $150,000 in COVID funds. He resigned from the legislature the following day. He originally pled not guilty.
After Harding was charged and resigned, Nadine Smith, the executive director of Equality Florida, responded via social media, saying: "So much harm to students, parents and teachers because of his raw political ambitions. He slandered entire communities and trafficked in lie after lie that has emboldened violent bigotry. He will have his day in court but his legacy is already a despicable one."
Harding is not the only family member accused of criminal acts.
"Harding's indictment follows a September guilty plea from his brother-in-law, Patrick Walsh," Florida Politics reported in December. "As reported by Fresh Take Florida, Walsh pleaded guilty to wire fraud and money laundering charges connected to his receipt of nearly $8 million in disaster relief loans."
Unrepentant to the harm many feel he has done to children and the LGBTQ community, in a statement Tuesday Harding said: "During the past legislative session I have felt the support of millions of Americans while fighting for our shared concerns and for the rights of parents. I will never forget the support I received from every corner of this great country."
Harding will be sentenced in July.
Florida's Voicealso reported Harding's guilty plea Tuesday.
Reprinted with permission from Alternet.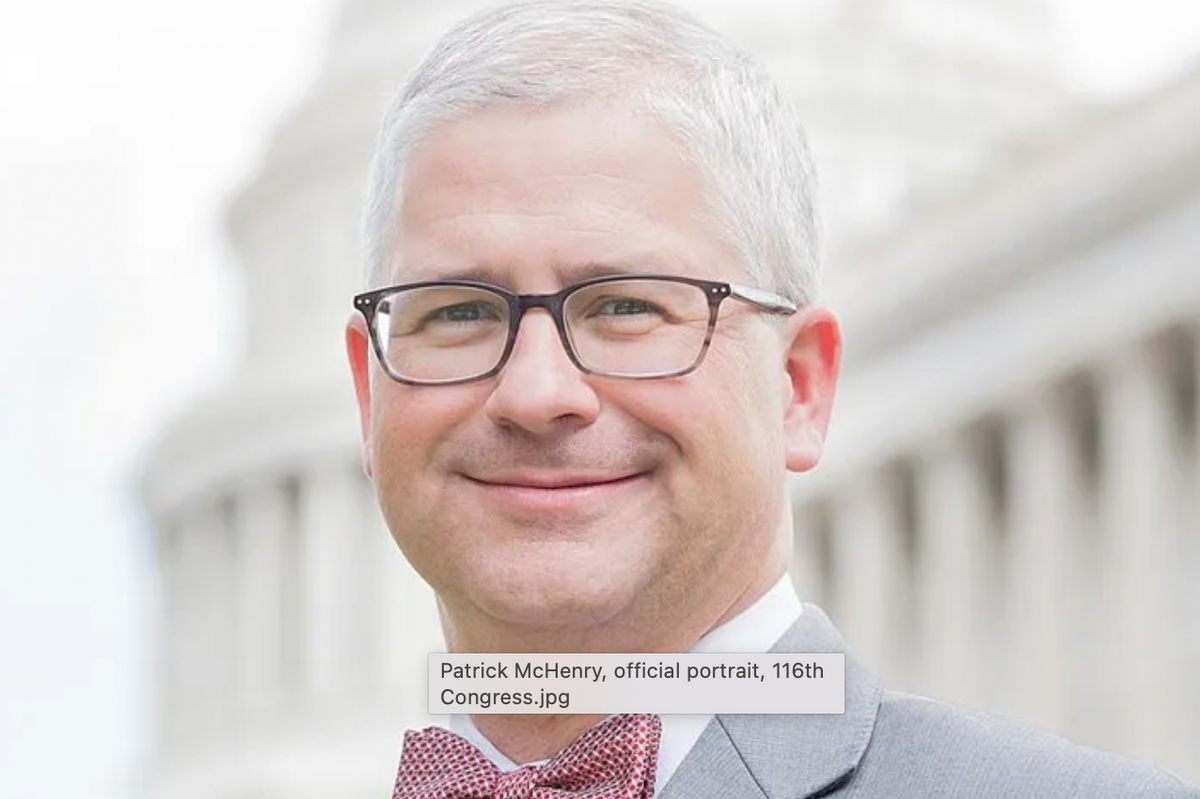 Here's one for the record books: Republican Congressman Patrick McHenry of North Carolina has decided that he is going to return tens of thousands of dollars he received at a campaign fundraiser recently. Who is Patrick McHenry, you might ask? Well, take a look at his picture above, which, depending on your mood today, might tell you a little about him:
Other than wearing painfully preppy bowties and showing signs of being enormously pleased with himself, McHenry spends his time these days as the Chairman of the House Financial Services Committee. And why am I writing about him? The campaign donations that McHenry uncharacteristically decided to return this week came from a fundraiser held for him at the Fifth Avenue headquarters of Signature Bank, hosted by the bank's now-disgraced chairman and co-founder Scott Shay.
Why is Scott Shay disgraced, and why did McHenry decide that it would be a good idea to return all that money raised for his congressional campaign, his "Innovation" PAC, and the National Congressional Campaign Committee? Well, the fundraiser happened to be held just ten days before the state of New York seized Signature Bank on March 12 and turned it over to the Federal Deposit Insurance Corporation for liquidation or sale.
Get this: the fundraiser for McHenry was held in the bank's boardroom at the bank headquarters. Invitations that went out for the event informed potential donors that they could attend the event for $1,000, be listed as a "sponsor" for $2,900, or they could be one of the event "hosts" for the low-low sum of $5,800. McHenry, by the way, has received more than $188,000 from Signature Bank employees since 2017.
You may be wondering why regulators found it necessary to seize Signature Bank right now. To answer this question, we will turn to a one-time director of the bank, former New York Sen. Alphonse D'Amato: "Their downfall came when they got into this crypto business," D'Amato told Bloomberg after the bank's collapse. The bank had suffered what Bloomberg described as a "torrent" of withdrawals on Friday, March 10, amounting to more than $10 billion. Earlier on Friday, Silicon Valley Bank had been seized in what became the third largest bank failure in U.S. history.
Signature Bank had ties to Trump son-in-law Jared Kushner, and before that, to (then) Trump lawyer Michael Cohen, who held an interest in a company that had bought up Taxi medallions in New York City when they cost up to $1 million each, and was left holding a bag of worthless metal when Uber and Lyft hit the New York Market and the taxi medallion business collapsed. Signature Bank was a big lender to landlords in the city, of which Kushner was only one, and regularly made the New York Public Advocate's "Worst Landlord's List" for all the loans it had made to slumlords in the city.
Shortly after the bank's downfall, it was revealed that Signature Bank had been under investigation by the Department of Justice and the Securities and Exchange Commission for failing to have taken adequate steps to detect money laundering by its clients, particularly its accounts with cryptocurrency markets. Global Coinbase Inc., a crypto exchange, and Circle Internet Financial Ltd., which was the main issuer of a so-called "stablecoin" called USDC, were both depositors at Signature Bank, as were Cameron and Tyler Winklevoss, who ran Gemini Trust, one of the first cryptocurrency exchanges.
Crypto businesses that issue imaginary currency like bitcoins and so-called stablecoins and function as exchanges for various forms of cryptocurrency have generally had a hard time getting accounts with major banks like J.P. Morgan Chase and Bank of America, which shied away from the high-flying crypto market. Bloomberg reported that Signature Bank held "as much as $10 billion in deposits from digital asset clients" at the time of the collapse of FTX, the giant crypto exchange, last November. The failure of FTX sent the value of cryptocurrency plunging. When holders of cryptocurrency began wanting to exchange their various forms of crypto back into dollars, those dollars in many cases were sitting in accounts of Signature Bank, putting downward pressure on the bank's cash reserves when the money began to flow back into the hands of the former crypto holders.
Republican Rep. McHenry is investigating the recent bank collapses with his Financial Services Committee. Uhhh…that would include the collapse of Signature Bank, which has been so generous to him both in the past and lately. Asked by reporters for NBC News if he intended to recuse himself from the investigation into the failure of Signature Bank, McHenry said he "could not be influenced by campaign cash."
"When people contribute to me, it's an endorsement of my agenda — not the other way around," McHenry told NBC in off-camera remarks at a Republican retreat yesteday in Orlando, Florida. "In this circumstance, we had not processed the contributions and we returned them all."
The failed Silicon Valley Bank has given more than $10,000 to McHenry in four separate contributions since 2015, according to NBC.
It is unknown whether McHenry intends to return Silicon Valley Bank's contributions to his campaigns.
If you were wondering why regulations on middle-sized banks like Silicon Valley Bank and Signature Bank are lax and clearly contributed to the failures of the banks, well, maybe McHenry will tell us at his hearings of the Financial Services Committee why he and his Republican colleagues voted for Trump's bill exempting those banks from the Dodd-Frank law that was passed after the last run of bank failures during the recession of 2008, and why he was taking money from both banks for his campaigns.
But don't hold your breath.
Lucian K. Truscott IV, a graduate of West Point, has had a 50-year career as a journalist, novelist, and screenwriter. He has covered Watergate, the Stonewall riots, and wars in Lebanon, Iraq, and Afghanistan. He is also the author of five bestselling novels. You can subscribe to his daily columns at luciantruscott.substack.com and follow him on Twitter @LucianKTruscott and on Facebook at Lucian K. Truscott IV.
Please consider subscribing to Lucian Truscott Newsletter, from which this is reprinted with permission.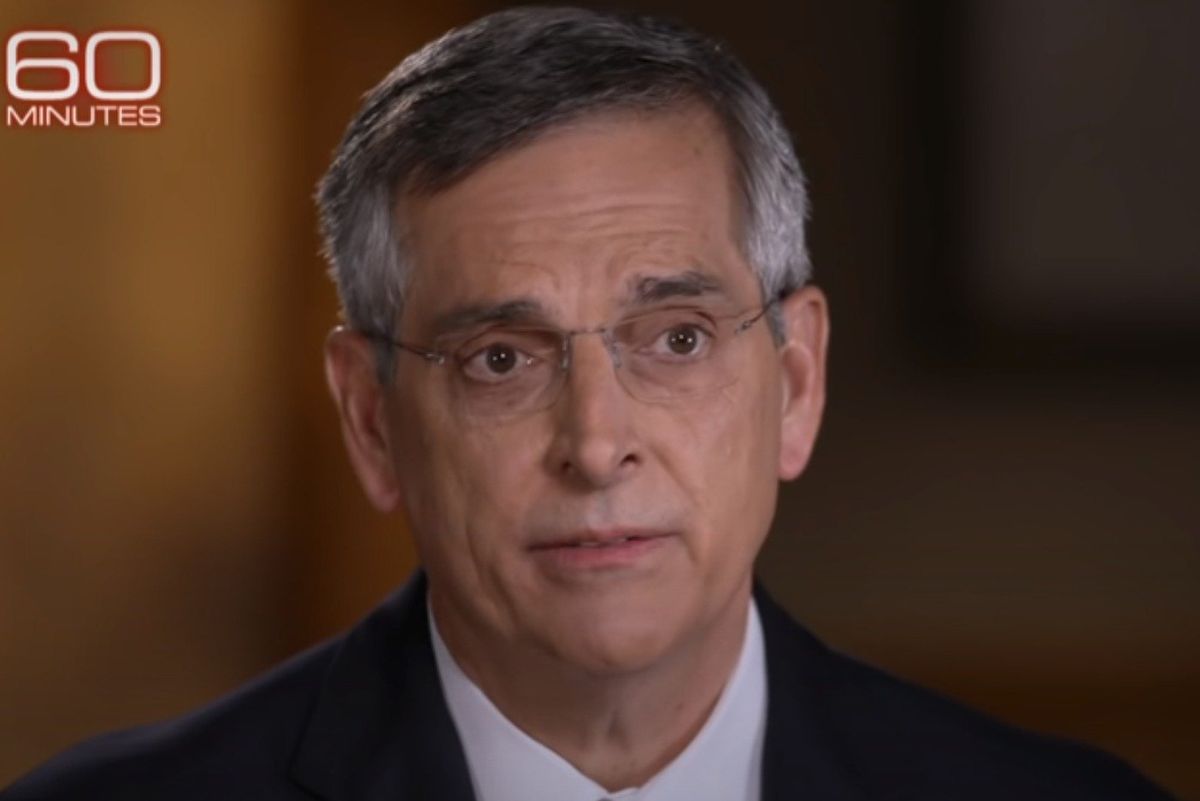 Fulton County, Georgia District Attorney Fani Willis is reportedly considering RICO charges against Donald Trump in her probe of his attempts to overturn the 2020 presidential election, CNN reports. RICO charges are generally used when prosecuting organized crime cases.
"The reason that I am a fan of RICO is, I think jurors are very, ver intelligent," Willis had said last year about a different case. "They want to know what happened. They want to make an accurate decision about someone's life. And so RICO is a tool that allows a prosecutor's office and law enforcement to tell the whole story."
Former U.S. Attorney Joyce Vance, a law professor and an NBC News/MSNBC contributor, Monday morning on Twitter, pointing to CNN's report, said Willis "is seriously considering a RICO charge." She repeated that claim on MSNBC shortly after.
CNN reports, "Investigators have a large volume of substantial evidence related to a possible conspiracy from inside and outside the state, including recordings of phone calls, emails, text messages, documents, and testimony before a special grand jury. Their work, the source said, underscores the belief that the push to help Trump was not just a grassroots effort that originated inside the state."
On-air Monday morning, CNN senior legal analyst Elie Honig, a former federal and state prosecutor, explained conspiracy, racketeering, and RICO, saying, "conspiracy" is "a loaded word. But all it really means is an agreement, a meeting of the minds between two or more people to commit a crime."
But he added, "if we go up to racketeering, now, this is a really powerful tool the prosecutors use. What you have to do is show two things. First of all, the existence of what we call a racketeering enterprise, that can be a Mafia family, that can be a drug trafficking organization, but it could also be a corporation or a political entity, and then you have to show that they engage in what we call a pattern of racketeering activity, meaning that they committed two or more crimes in an organized fashion, which brings us to this other new piece of information. There's a third phone call we already know about, of course, the infamous phone call to Brad Raffensperger. 'I just want to find 11,780 votes.' There's also a public recording of Donald Trump talking to this investigator, Francis Watson, when he tells her, 'when the right answer comes out, you'll be praised.'
"Now we know, Trump also called the former Georgia Speaker of the House asking him to convene a special session," Honig continued. "As we know we've heard from some of the grand jurors special grand jurors who've come out, they've told us that they recommended indictments for more than a dozen people."
Watch CNN's report below or at this link.
Reprinted with permission from Alternet.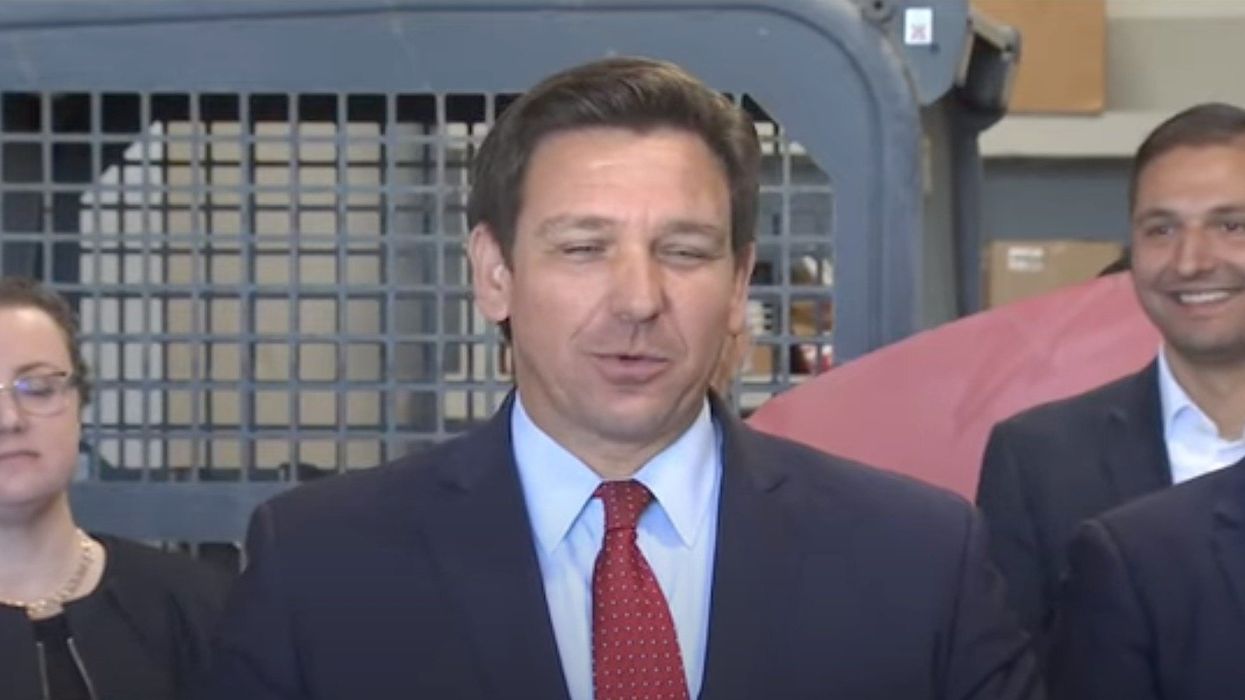 On March 20, presumed presidential candidate and Florida Republican Gov. Ron DeSantis responded to a question about former President Donald Trump's potential indictment with common conservative messaging, saying the Manhattan district attorney involved is a "Soros-funded prosecutor" who is imposing "a political agenda on society." But some of DeSantis' other commentary lit pro-Trump media up in fury.
In the middle of attacking Manhattan District Attorney Alvin Bragg, DeSantis also said, "Look, I don't know what goes into paying hush money to a porn star to secure silence over some type of alleged affair." DeSantis' drive-by comment, about the reason Trump is rumored to be facing indictment, echoes years of liberal and mainstream criticism of Trump. He also indicated that he would not get involved in the potential indictment "in any way," saying that he was instead focused on "real issues."
The governor's commentary led to a flood of Trump supporters condemning his "catastrophic miscalculation" and "pure weakness."
Although some of these pro-Trump voices still express appreciation for DeSantis, his comments have fueled the growing sense in some right-wing media circles that "he is establishment and will be a major disappointment to those who think otherwise." The response to DeSantis' comments is more proof that media allies of Trump and DeSantis are moving toward open war.
Reprinted with permission from Media Matters.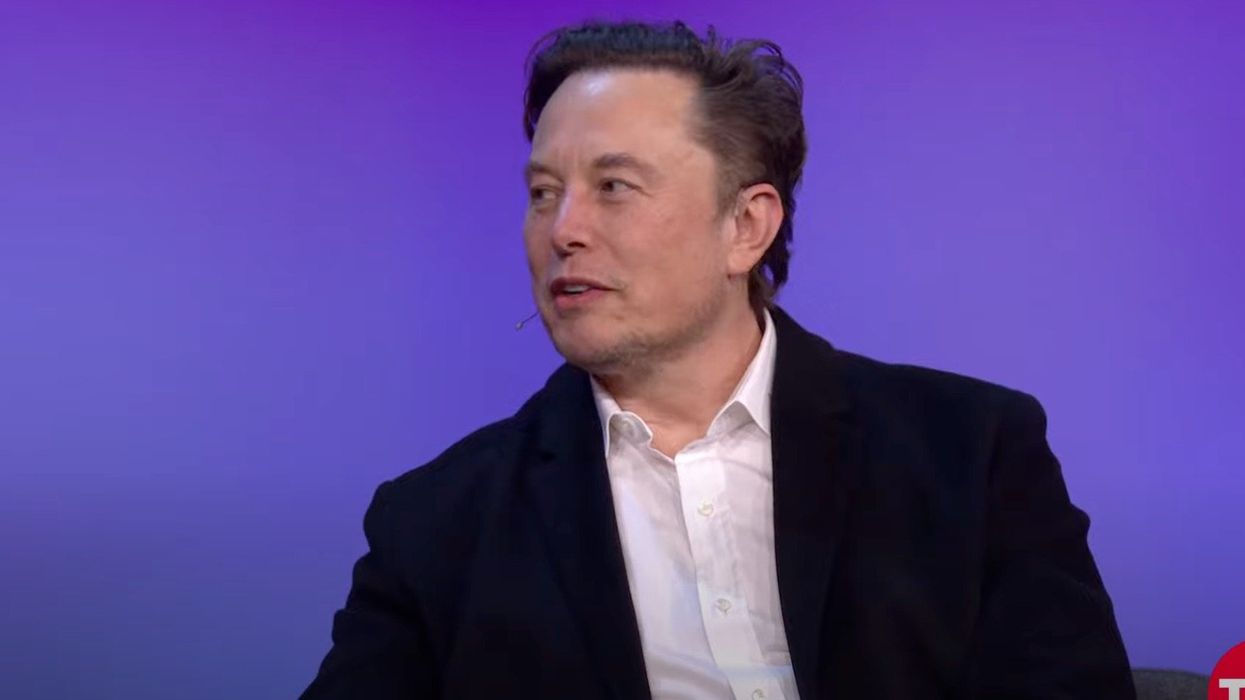 CEO Elon Musk has repeatedly boosted a QAnon influencer on Twitter, doing so at least two dozen times since he took over the platform and reinstated the influencer's account, a Media Matters analysis has found.
The QAnoninfluencer, known online as "Kanekoa," is a member of a QAnon influencer collective known as We The Media. Kanekoa is also a member of an online anti-vaccine influencer channel that includes both anti-vaccine and QAnon-supporting figures, and had partneredwith election denial organization True the Vote to target an election software company. The account was previouslybanned on the platform, but was seemingly reinstated in December, while also gaining reach in right-wing circles by being promoted by figures like Steve Bannon, Dan Bongino, Mike Lindell, and Michael Flynn (then-President Donald Trump also amplified the account multipletimes on Twitter in December 2020).
Since Kanekoa's reinstatement, Musk has repeatedly interacted with the account, replying at least 24 times to the QAnon influencer's tweets, according to a Media Matters review. The replies have featured Musk making positive remarks about Kanekoa's tweets, calling them an "interestingthread" and a "very important thread" and responding with a bullseye emoji. Musk also entertained a conspiracy theory from Kanekoa about voting and seemed to agree with Kanekoa's baseless claim that "Anthony Fauci funded the development of COVID-19."
Musk also tagged Twitter's community notes multipletimes in Kanekoa's replies — referring to the platform's crowdsourced, volunteer-driven fact-checking system which asks users to add context to a tweet and then vote on the most helpful additions. Notably, this feature is not actually a stand-in for rigorous, in-house content moderators — many of whom Musk has fired.
The Twitter CEO's interactions with Kanekoa's tweets have been correlated with a boost in the QAnon influencer's engagement, as the tweets that Musk has replied to have gotten far more engagement than is typical for the account. At time of publication, Kanekoa has earned an average of more than 7,500 retweets for each tweet Musk has replied to — or more than 159,000 retweets in total. This is more than four times as many retweets as Kanekoa's average of over 1,700 retweets for all of the account's tweets since it was reinstated.
Kanekoa has even hyped Musk's interactions with their tweets, calling it "the Elon Musk stamp of approval," and other supporters in the QAnon community have also praised and hyped Musk as an ally.
Reprinted with permission from Media Matters.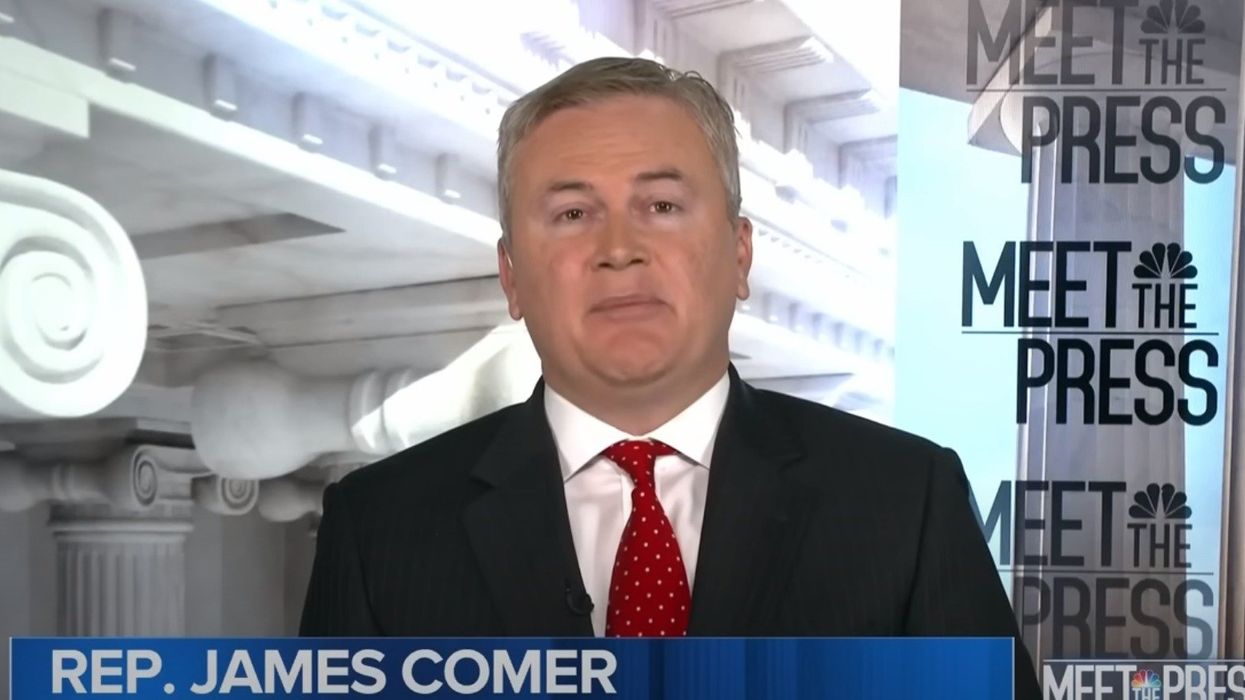 In a letter released Monday, Judiciary Committee Chairman Jim Jordan (R-OH), House Administration Committee Chairmen Bryan Steil (R-WI) and House Oversight Committee Chairman James Comer (R-KY) requested Bragg testify "about what plainly appears to be a politically motivated prosecutorial decision."
"We expect you will testify about what plainly appears to be a politically motivated prosecutorial decision," the Republican leaders wrote.

The GOP chairmen then turned to bash the DA's county, accusing Bragg of "adopting progressive criminal justice policies that allow career 'criminals to run the streets' of Manhattan."
Responding to the letter, a spokesperson for Bragg "set the record straight about a few particularly egregious statements about the safety of our great city," noting "homicides are down 32 percent in Manhattan" under Bragg "and shootings are down 14 percent."
"We will not be intimidated by attempts to undermine the justice process, nor will we let baseless accusations deter us form fairly applying the law," the spokesperson said.

"New York remains on the safest big cities in the U.S. with a far lower murder rate than the most populous cities where the Committee Chairmen hail from," the spokesperson added.

The statement concluded:
In every prosecution, we follow the law without fear or favor to uncover the truth. Our skilled, honest and dedicated lawyers remain hard at work.

You can read the Republican leaders' letter here and Bragg's spokesman's full response here.
Reprinted with permission from Alternet.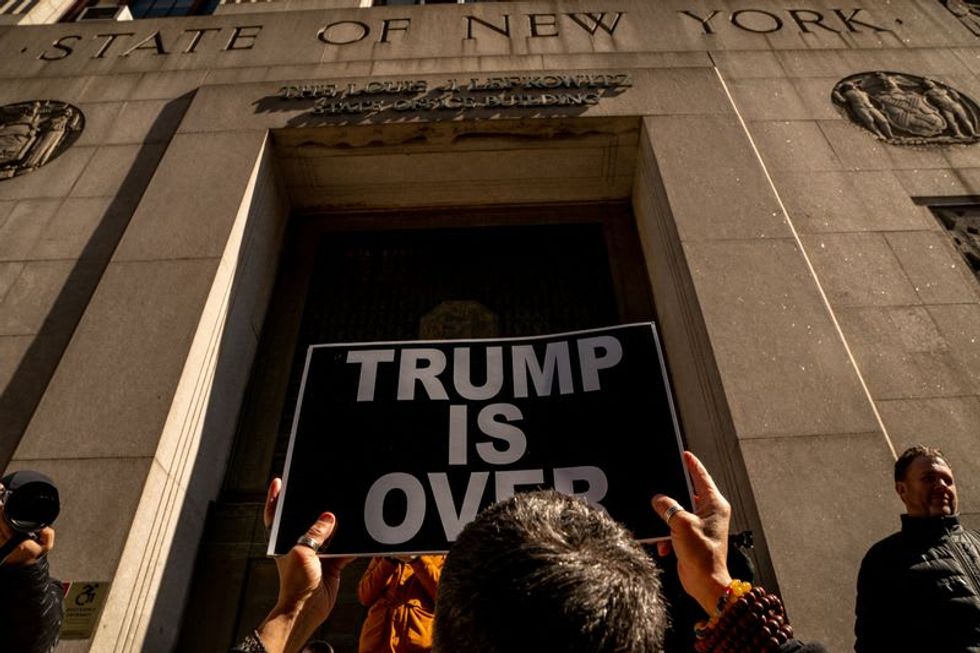 WASHINGTON (Reuters) - Former President Donald Trump's call to supporters to protest what he said was his imminent arrest provoked conspiracy-fueled debate on far-right social media platforms on Monday, with some supporters fearing an elaborate government trap to arrest them.
Trump said on his Truth Social platform on Saturday he expected to be arrested this week for alleged hush money payments to a porn star during the 2016 presidential campaign and urged supporters to "protest, take our nation back!"
Critics worried his comments could provoke a repeat of the January 6, 2021, attack on the U.S. Capitol, when his supporters tried to overturn his 2020 presidential election defeat.
Security analysts who monitor far-right chatter on social media, said initially the impulse of Trump's followers was to heed his call and hit the streets. But by Monday, the tone had shifted, according to the analysts and messages on several social media platforms examined by Reuters.
Many far-right grassroots activists appeared to see Trump's possible arrest in the coming days as part of a trap set by Democrats to lure supporters into a riot that will ultimately hurt the Republican former president's chances of winning back the White House in 2024 from Democratic President Joe Biden.
"We obviously are tracking various discussions both in extremist spaces and more broadly, and not surprisingly there's a variety of reactions," said Oren Segal, vice president of the Center on Extremism at the Anti-Defamation League, a Jewish-American organization that promotes civil rights.
"QAnon-related folks and some MAGA adherents are talking about how this is one big trap in some cases, that this is an operation intended to get (Trump's) supporters in trouble," Segal said.
QAnon is a conspiracy theory that holds, among other beliefs, that Trump is secretly fighting a cabal of child-sex predators that includes prominent Democrats, Hollywood elites and "deep state" allies. Trump's Make America Great Again (MAGA) movement is a core element of his support base.
The risk of an attack from a lone wolf remains serious, and some form of collective violence is possible, the analysts said. Any violence that results from Trump's arrest is more likely to emanate from an individual or small cell rather than an action resembling the Jan. 6 attack, they added.
Three Waves, The Third In Waco, Texas
"A catalyst like (Trump's) arrest would be something that would put people who are on the edge over the edge into plotting and carrying out violence," said Daryl Johnson, a former intelligence official, who served as a senior domestic terrorism analyst at the U.S. Department of Homeland Security.
He pointed to an August attack on an FBI office in Ohio following a federal raid at Trump's Mar-a-Lago property as the type of violence that could recur. In that instance, an armed man tried to breach an FBI building in Cincinnati and was later shot dead by police following a gun battle.
"Following Trump's call for protest, we've documented three fairly distinct waves of responses on far-right social media," said Devin Burghart, executive director of the Institute for Research and Education on Human Rights, which researches anti-democratic and discriminatory groups.
"Wave one was a call to attention for Trump loyalty rallies. Almost immediately thereafter there was a second wave of, 'Don't protest, it's a trap just like January 6th,' that really overtook the first," Burghart said.
Some right-wing activists have claimed falsely that the Jan. 6 attack was instigated by undercover FBI agents and by antifa, an extreme left-wing movement.
"Most have moved to a third position where they have moved to supporting the Trump rally in Waco next weekend as a sort of compromise," Burghart added.
Trump is holding his first 2024 campaign rally on Saturday in Waco, Texas.
Activist Laura Loomer, a prominent Trump supporter in Florida, called on Saturday for a "peaceful" Tuesday protest outside Trump's Mar-a-Lago estate in Florida. But she walked that back later in the day, writing in a Twitter thread that it is "best people don't show up to rally in front of Mar-a-Lago on Tuesday," as she did not "want there to be any issues."
She called on supporters to promote Trump's rally in Waco instead.
(Reporting by Gram Slattery; Additional reporting by Ted Hesson; Editing by Ross Colvin and Howard Goller)