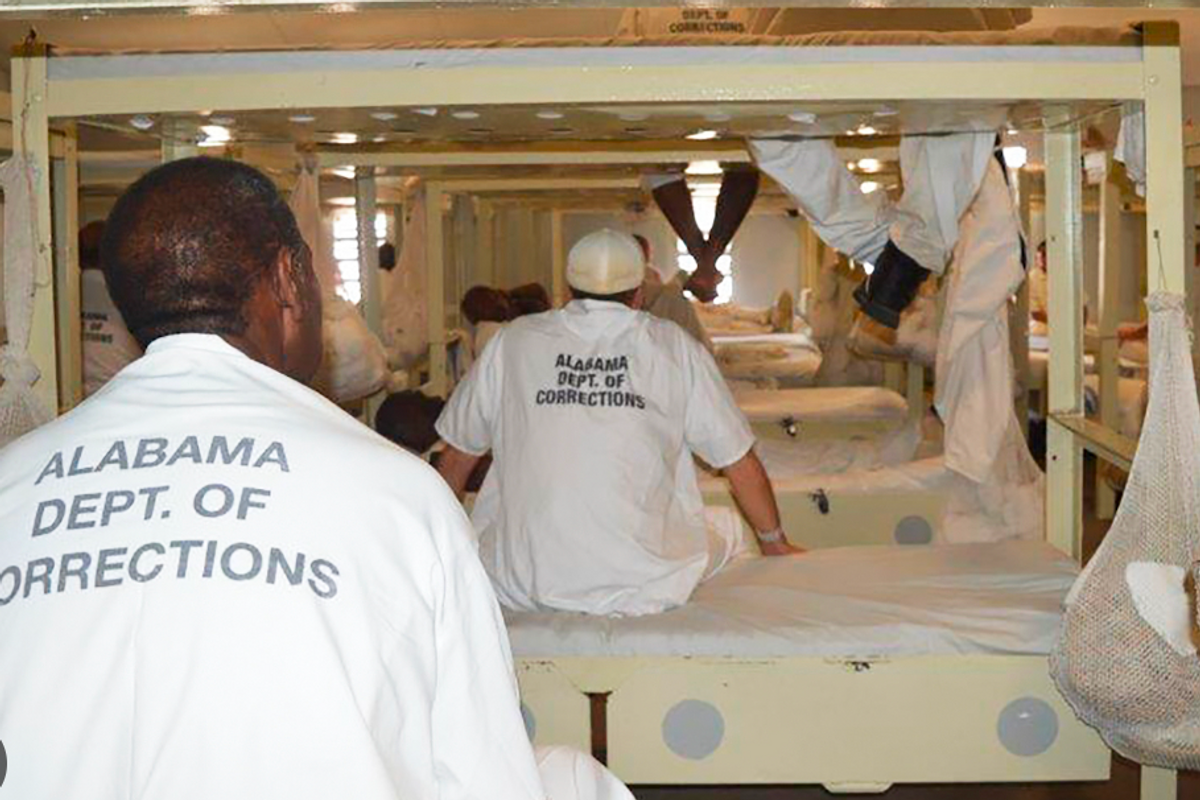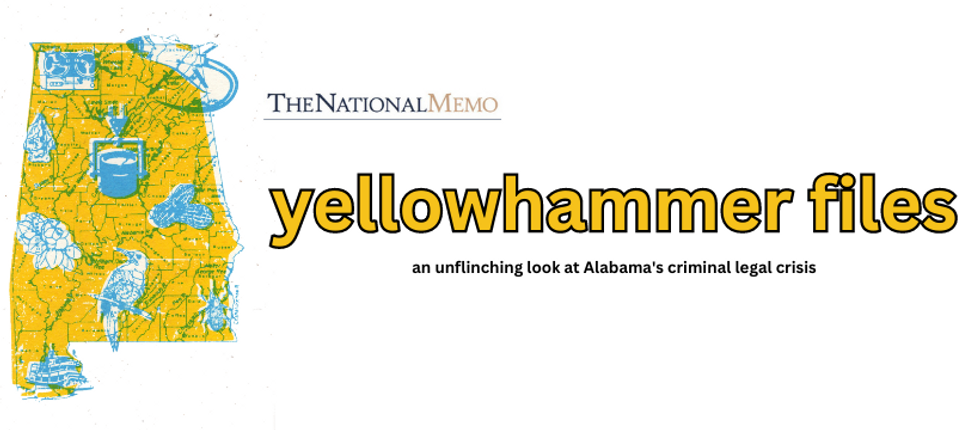 Lice so severe that even kerosene couldn't kill them. Shoeless feet padding aimlessly. Gross malnourishment.
That's how people described the Yellow Hammers, a semi-isolated colony of the ostracized and downtrodden in Illinois that developed during the Reconstruction Era.

The history of the Yellow Hammers is murky. As the legend goes, a Colonel Brodie of the Civil War — it doesn't include a first name — came home to Alabama, the Yellowhammer State, and relocated to Wilmington, Illinois where he purchased several acres of wooded land and invited anyone from his home state to come live on it, creating essentially an encampment people called "Brodie's Woods." Those people who relocated to Wilmington from Alabama were impoverished, almost permanently, and made pariahs in the community as they huddled on Brodie's land.
The pariahs' poverty prevented those among them who were employed from purchasing their own equipment so they used company tools — when they were able to work — whose handles were painted yellow.
These stories, reported by a high school student, can't be confirmed. First, the only nineteenth century colonel named Brodie was about 12 years old when the Civil War started. One William Brodie from Alabama fought in the Civil War but there's no record of his being a colonel. A now defunct local Chicago newspaper, the Surburbanite Economist, reported in 1970 that an area of Wilmington, Illinois was known as Brodie's Woods, but that's one of very few verifiable mentions of the area.
The more likely story of the root of Yellowhammer is that a cavalry of soldiers from Huntsville went to Kentucky during the Civil War to aid Gen. Nathan Bedford Forrest's — history will call him both a Grand Wizard of the Ku Klux Klan and an innovative warrior — Company A of the Confederate Army. They wore new sharp gray uniforms adorned with brilliant yellow trim. A Confederate soldier in tatters said they looked like the bird the yellowhammer, a type of woodpecker, which was made Alabama's state bird in 1927. The Yellowhammers ended up becoming valuable team members; they supported several of Gen. Forrest's victories, one of which frustrated Gen. Ulysses Grant's Vicksburg Campaign.
That the history of the Yellow Hammers is so hard to pin down says quite a bit about the state today; tracing what really happens proves difficult. Even though Alabama media tries to cover events inside the prisons, the state of news in 2023 dictates that coverage isn't as complete as anyone would like.
Just as the history of the Yellowhammers is unclear, the view into Alabama's prisons is muddied by the Alabama Department of Corrections (ADOC) and its commitment to opacity. The officials who run that system do not like looksies. Early this year, ADOC stopped releasing the number of in-custody deaths on a monthly basis, ostensibly because there were so many that they either couldn't keep up or didn't want to be embarrassed by their inability to protect the state's wards.
Nevertheless, the reports of carnage that keep dripping out — two men were murdered on May 15, 2023, an additional pair added to a list of over 60 since January 1, 2023 — have contributed to a narrative that men and women in Alabama prison are incorrigible, even feral, when all they're doing is adapting to the environment that the state has established for them.
The truth is that a good number of them are quite high-minded. When they staged a strike last fall, they didn't even protest the squalid conditions they live in, which happen to be deplorable. Instead they sought policy reform on sentencing and parole which will ultimately benefit people beyond them.
Their strike demands were imminently reasonable, despite Gov. Kay Ivey's disagreement. But the demands were really only part of the story of the strike. My sources tell me that — under the guidance of some dedicated leaders who I won't name now — rival gangs and sworn enemies convened in good faith to hammer out what they needed to ask for. In that respect, they're behaving better than many of us on the outside if they can display that type of comity. They came together despite the fact that they worry every day — along with family and friends — that they'll be killed or starved. They're fighting back non-violently. Bravely.
And even effectively. Because of the strike demands, lawmakers introduced two bills poised to pass the Alabama legislature. First is a bill that would mandate the right to attend one's own parole hearings by video (they can't attend these crucial proceedings now) and second is a bill that would allow people serving life sentences to petition to have their punishment reduced. Most prison work stoppages achieve nothing. This group of men and women convinced people to listen and act. Do not count these people out.
That doesn't mean the wind is under their yellowhammer wings. Gov. Ivey just signed a bill into law that reforms the so-called "good time" statute by making it harder to earn time off one's sentence because ADOC failed to take the good time of someone who attempted escape. Their resilience doesn't mean they're safe now or being treated justly. It's just the opposite.
Alabama's prison population reflects a lot of their yellowhammer history. Like woodpeckers, they're tenacious fighters. Much like the Yellowhammer Cavalry in 1862, they're nimble, capable of putting up a few wins, but then ultimately forgotten.
And they aren't living much differently than Brodie's Yellow Hammers. Some aren't supplied shoes and therefore aren't allowed in the chow hall. As I have reported before, the ADOC intentionally starves them when they assert their rights. They wander, often squatting in dorms where they're not assigned because they want to avoid being raped. The violence doesn't cease; I hear reports of outright beatings that all too often result in lost "good time" but no medical treatment. And they huddle, displaced and ostracized, in one of Alabama's 15 state-sanctioned colonies of fear and panic.
But unlike the legend of Brodie's Woods, these tales are true and verifiable. There's no fiction here. It's traceable. It tracks, all too well.
That's why today The National Memo announces an unflinching series that goes inside Alabama's criminal legal crisis: the Yellowhammer Files. We're going to trace and track data and stories until something changes. Check these files as they are published and you will be stunned by what you read.
Chandra Bozelko served more than six years in a maximum-security facility in Connecticut. While inside she became the first incarcerated person with a regular byline in a publication outside of the facility. Her "Prison Diaries" column ran in The New Haven Independent. Her work has earned several professional awards from the Society of Professional Journalists, the Los Angeles Press Club, The National Federation of Press Women and more.Her columns now appear regularly in The National Memo.
Advertising
Start your day with National Memo Newsletter
Know first.
The opinions that matter. Delivered to your inbox every morning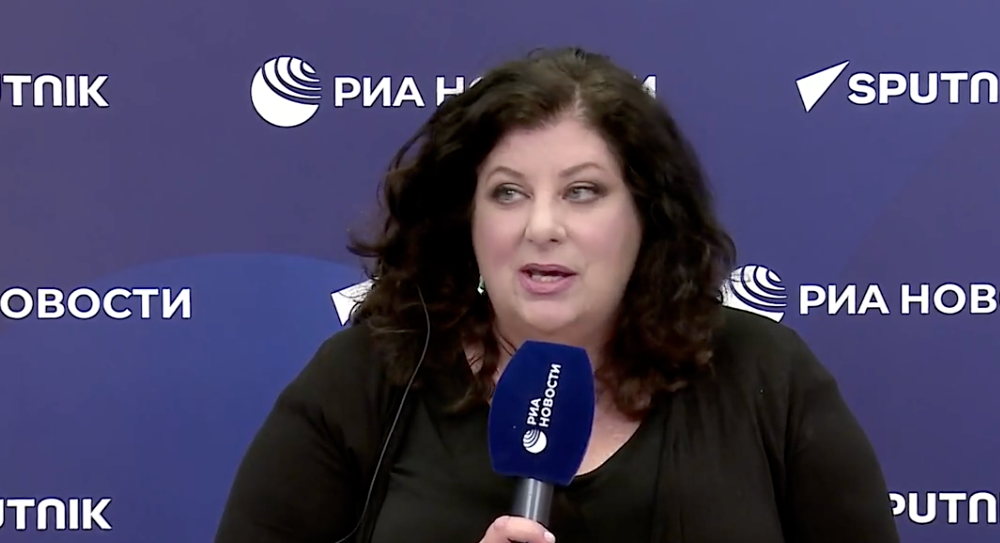 On April 3, 2019, Tara Reade, a former staff assistant who worked briefly in Joe Biden's Senate office in the early 1990s, told a reporter from The Union newspaper in California that Biden had touched her in a way that made her feel uncomfortable, by putting his hand on her shoulder and neck. Just under a year later, on March 25, 2020, Reade gave a very different account of events. Appearing on a podcast with Katie Halper, Reade claimed that Biden slammed her against a wall, put his hand under her skirt, forced her legs apart, and penetrated her with his fingers.
The account immediately garnered national attention, with headlines in major newspapers and frequent coverage on news networks. In particular, Reade's story was heavily supported by The Intercept reporter Ryan Grim and by that organization's cofounder, Glenn Greenwald. Greenwald's support for Reade included multiple appearances on Fox News and an article for Fox in which he argued that Reade "was not going away."
Except she did. On Tuesday, Reade appeared on Russian state media to announce that she was defecting to Russia. In a statement delivered while sitting next to convicted Russian spy Marina Butina, Reade claimed that she no longer felt safe in America, but "luckily the Kremlin is accommodating." Which is understandable, considering that Reade began supporting Putin well before she made her claims about Biden.
When they first appeared in the media, Reade's accusations were shocking. Soon after appearing on Halper's program, Reade filed a police report stating that she had been sexually assaulted in 1993. As with all such claims, the first response was, and should be, to take them seriously and start from an assumption that the victim is just that: someone who was on the receiving end of an assault for which they shared no blame.
Reade's statements were taken seriously in the national media. Other women who had been subject to sexual assault and harassment spoke up in her support. That she had waited 27 years to file a report created some doubt, but since Reade had been a young woman dealing with a man in a powerful position, many expressed understanding at her delay. In Reade's case, she is also a single parent and documented victim of domestic violence, which could certainly reinforce both fear and reticence.
Attention to Reade's statements increased following a report in The New York Times where Reade provided an even more detailed account of Biden's reported assault. That article also included a single sentence saying that "A friend said that Ms. Reade told her about the alleged assault at the time, in 1993." Such contemporaneous accounts are vital to proving many cases of sexual assault and are often considered the best form of evidence. Rep. Alexandria Ocasio-Cortez called concerns about the assault described by Reade "significant and relevant."
However, soon after Reade spoke out, there were a growing number of reasons to doubt her statements. Many of those who worked on Capitol Hill noted that the area where Reade claimed the assault took place was public and highly trafficked by both members of Congress and their staff. Reade was insistent that the area was "semi-private," but couldn't provide a clear location or a time—something that would have allowed her account to be checked against Biden's calendar.
Reade claimed that she had reported the assault to three members of Biden's staff. All three of those former staffers denied any such conversation. Those staff members didn't just deny it in an "I don't recall" manner; they denied it in a way that left little doubt that, in their opinion at least, Reade was not being truthful. Broader interviews of other staff members at the time, including interns who had worked with Reade, found no one who supported her claims.
Eventually NPR interviewed 74 former staffers for Biden, 62 of whom were women. Their statements were consistent when it came to Biden's actions while in the Senate.
None of the people interviewed said that they had experienced sexual harassment, assault or misconduct by Biden. All said they never heard any rumors or allegations of Biden engaging in sexual misconduct, until the recent assault allegation made by Tara Reade.
As with all such reports, it's critical to neither blame the victim or engage in an effort to drag up events from their past as a means of diminishing their testimony. However, writing in USA Today, columnist Michael Stern looked through Reade's claims and found several other reasons for doubt. That included a claim by Reade that she had filed a complaint with the Senate personnel office. No one at that office could find a complaint and Reade could not produce a copy of the complaint.
When it came to how she left Biden's office, Reade told a shifting series of stories, including claiming she left voluntarily after Biden demeaned her by asking her to serve drinks at a campaign event. On other occasions, Reade claimed she had been fired in retaliation after filing the official complaint. In NPR's extensive interviews, other staffers reported that she had been fired for poor job performance, and specifically for failing to properly handle constituent mail.
WhenPolitico interviewed a number of people who knew Reade, either as acquaintances or former coworkers, their report was even less flattering. They described a pattern of behavior in which Reade "ingratiated herself" to people, then borrowed money, skipped out on payments, or walked away from bills. One description was of a "'manipulative, deceitful, user."
When it was all assembled, none of the people in Biden's office supported Reade's claims, and there was no record of her Senate complaint. Her past acquaintances reported multiple instances of deception. Not a great start. And when Reade provided The New York Times an extended list of people she claimed had been told about the assault shortly after it occurred, not one of them recalled any such conversation.
All of this only made Reade a better subject for those like Grim and Greenwald, who pitched the whole thing as a massive conspiracy of silence around Biden. Efforts to do so included pushing a clip from a woman phoning The Larry King Show in 1993 who claimed her daughter had "a problem with a prominent senator," but chose not to go to the press "out of respect for him." This anonymous call was paraded out as Reade's mother, with Greenwald promoting this as a "bombshell" against Biden.
But every look into Reade consistently showed one thing: Until 2017, she regularly praised Biden, supported him on social media, and promoted his ongoing work to combat sexual assault.
Those statements alone are, of course, not any sort of condemnation of Reade or her story. It's common that women who have been assaulted by men in prominent positions may feel compelled to continue supporting that man in public out of fear for how it may affect their lives or careers in the future. Speaking out against that kind of pressure was the very essence of the #MeToo movement.
What's different in Reade's case is that, somewhere in the 2017-2018 period, it appeared her views on a number of subjects did a 180-degree flip—in particular, her views on Russia and on the United States. Over that period, she went from writing and "liking" statements that spoke out against Russian dictator Vladimir Putin and his actions in the 2016 election to dismissing those actions entirely and turning her fire on the "imperialism" of the United States.
In November 2018, Reade authored an article for Medium titled "Why a liberal Democrat supports Vladimir Putin." In it, she declared that America is "not a democracy at all but a corporate autocracy." She praised Putin for bringing order to Russia, for his "political genius," and for how he looked "with or without a shirt"
President Putin has an alluring combination of strength with gentleness. His sensuous image projects his love for life, the embodiment of grace while facing adversity. It is evident that he loves his country, his people and his job. … President Putin's obvious reverence for women, children and animals, and his ability with sports is intoxicating to American women.
By the time she made her accusations against Biden, Reade had deleted the Medium article (the link above is through the Internet Archive's Wayback Machine). When confronted with these quotes, she claimed that they had been "taken out of context from a novel she was writing." Which was, simply enough, a lie.
At this point in her domestic politics, Reade had turned away from Biden, bounced off at least two other campaigns, and was all in for Bernie Sanders. Members of Sanders' team helped to push Reade's claims, and the broad coalition who saw this as an opportunity to weaken Biden in the primaries pressed the idea that anyone who had ever expressed faith in claims by another woman, but cast doubt on Reade, was a hypocrite.
However, by May, Reade's own attorney dropped her after it emerged that she had also lied about many aspects of her background, including her fictional college degrees and claims that she had been a faculty member at Antioch College. The Intercept slogged on, with Grim trying to extract some aspect of the story that could be used to defend their earlier promotion. But most publications simply allowed the Reade story to fade away, the lengthening number of false claims and the lack of evidence ultimately weakening her accusations against Biden.
Reade continued to be a frequent guest on right-wing media over the past three years, including an appearance on Tucker Carlson's program in 2022. Carlson was, of course, highly supportive. Following her appearance on Sputnik, during which she made a litany of complaints about America (including that American roads are too bumpy) and "humbly" asked for Putin to "to fast track her citizenship request," some media outlets continued to support Reade.
No one should expect Greenwald, The Intercept, or anyone else on the right to apologize for spending years pushing an ugly story for no other purpose than to harm Joe Biden. Meanwhile, Russian state media is already using Reade as a source in attacking U.S. policies and the U.S. military. She's working for them now—just like she was in 2020.
Reprinted with permission from Daily Kos.

As the June 5 deadline to raise the nation's debt limit approaches, right-wing media are attacking House Speaker Kevin McCarthy (R-CA) for allegedly capitulating to Democrats' demands in a tentative budget deal that passed the House on Wednesday evening and moved to the Senate.
The Treasury expects the government to run out of cash by Monday, June 5 if Congress does not raise the debt limit. The bipartisan agreement to raise the debt ceiling until January 2025 would limit spending, expand work requirements for SNAP recipients, end the pause on student loans repayments and interest accrual, and amend environmental impact statements. Despite these concessions from the White House, there are still many conservatives pushing for more.
Biden and McCarthy have both touted the agreement as a bipartisan deal and urged Congress to pass it. While some conservativeshavepraisedthe deal, many in right-wing media are willing to risk a default, urging Congress to reject the agreement and criticizing McCarthy for supposedly striking a bad deal that favors Democrats:
Reprinted with permission from Media Matters.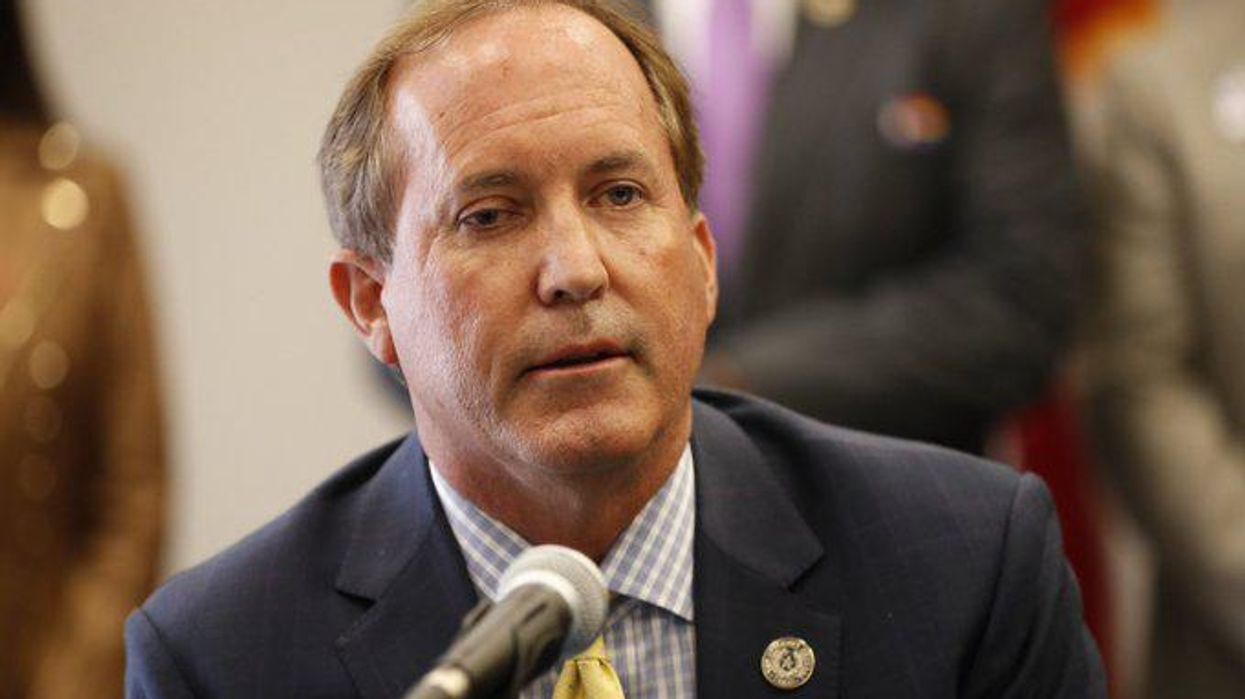 Far-right Texas Attorney General Ken Paxton has been an incredibly polarizing figure in Lone Star politics — even among fellow Republicans. And his impeachment has brought those divisions to the forefront.
The Texas House of Representatives recently voted, 121-23, to indict Paxton on 20 articles of impeachment. And an impeachment trial in the Texas State Senate is forthcoming.
The impeachment cannot be honestly described as an act of partisanship, as Republicans control the Texas State Legislature. Paxton has been angrily railing against Texas House Speaker Dade Phelan, a conservative Republican who pushed for the impeachment. And Phelan hasn't been shy about slamming Paxton as a liability for the Texas GOP.
It remains to be seen how Texas Senate Republicans will vote in Paxton's impeachment trial. Texas-based reporter and author James Moore, in an article published by CNN's website on May 30, argues that the trial's outcome could have a long-lasting effect not only on Texas Republicans, but on Republicans in general.
Moore, who has been reporting on Texas politics since 1975, explains, "The impeachment of Texas Attorney General Ken Paxton over allegations of corruption, bribery and obstruction of justice has political experts contemplating whether things are coming undone for the state's Republican Party and its control of government. The answer is no — at least not yet. The Texas GOP has decided to dump an officeholder who appears to have gone a bit too far and embarrassed the party to the point of becoming a political liability."
The Texan adds, "The challenge for Republicans will be how to remove him from office without harming the party or its members. And that won't be easy."
Paxton's impeachment is a hot topic far from Texas. Former President Donald Trump has been attacking Paxton's GOP foes as fake Republicans, while more traditional conservatives believe he is damaging the GOP in a state that is a must-win for them in presidential elections.
For decades, Democrats have fantasized about turning Texas blue. Texas' 2018 U.S. Senate race was a hopeful sign; Democratic former Rep. Beto O'Rourke narrowly lost to incumbent GOP Sen. Ted Cruz. But when O'Rourke ran for governor in 2022, he lost to Republican Gov. Greg Abbott by 11 percent.
Texas' large urban centers lean Democratic, but thanks to a long list of rural counties, Texas remains a red state.
"If Paxton manages to survive his Senate trial," Moore observes, "he might seriously wound Texas Republicans' political strength — and that could have national repercussions into 2024. If enough Texans shun the Republican Party, the state — long an essential part of the GOP electoral strategy — could potentially flip in the other direction, dooming the party's presidential prospects."
Reprinted with permission from Alternet.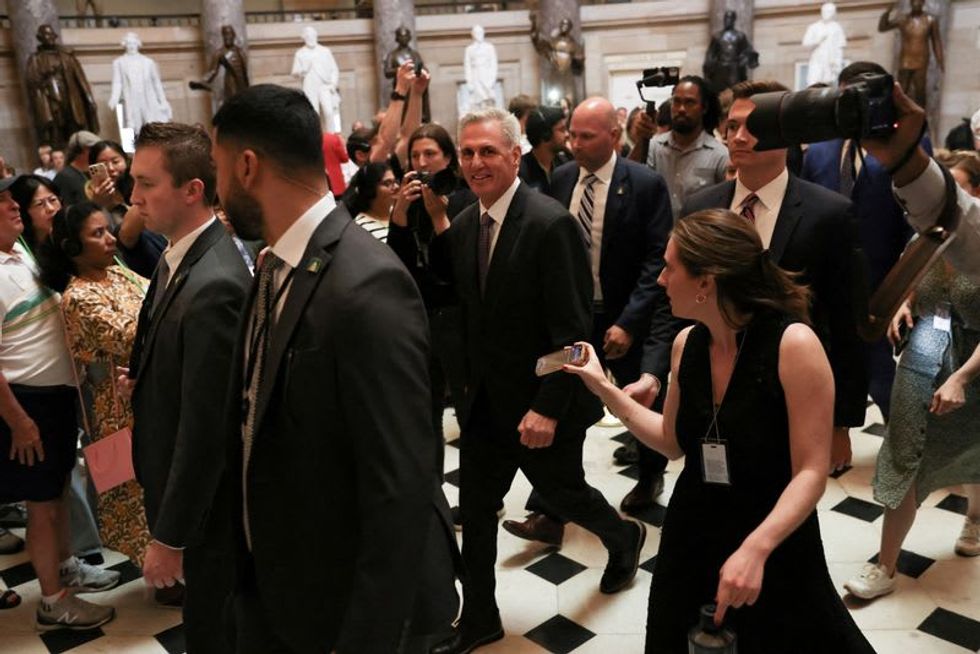 WASHINGTON (Reuters) - Kevin McCarthy secured his position as Republican Speaker of the U.S. House of Representatives on Wednesday night, navigating fierce hardline opposition in his own caucus to pass a debt ceiling bill containing federal spending limits that President Joe Biden for months vowed to resist.
Six months after he endured 15 humiliating floor votes just to be elected speaker, McCarthy proved capable of dragging Biden into negotiations over spending and other Republican priorities, and then marshalling two-thirds of his often fractious House Republican majority to enact bipartisan legislation.
"It's not how you start, it's how you finish," McCarthy told reporters after the vote, repeating one of his comments from the January night he was finally confirmed as speaker. The House approved by a 314-117 margin the bill, which lifts the government's $31.4 trillion debt ceiling in exchange for cutting non-defense discretionary spending and stiffening work requirements in assistance programs.
Yet it was a bruising victory for McCarthy. The bill gained 165 votes from Democrats, outnumbering the 149 from members of McCarthy's own Republican party.
The bill now goes to the narrowly Democratic-controlled Senate, which must enact it and get it to Biden's desk by June 5 to avoid a crippling U.S. default.
Republican Rep. Dusty Johnson, a McCarthy ally who helped craft the Republican debt-ceiling legislation that buttressed the speaker in negotiations, said the vote proved wrong Democratic predications that the 58-year-old Californian would have little chance of holding his caucus together.
"They said he would never become speaker, and of course they were wrong. They said he would never be able to manage the floor effectively and we haven't had a single bill fail," Johnson said in an interview. "They said he wouldn't be able to cut a deal with the president, and they were wrong about that."
McCarthy has so far succeeded in passing the bill without drawing direct verbal attacks from former President Donald Trump, who urged Republicans to push for a default if they were not able to extract sufficient concessions from Democrats.
Trump, who is seeking a return to the White House in 2024, had blasted top Senate Republican Mitch McConnell for agreeing to raise the debt ceiling during Biden's first year in office. McConnell largely stayed in the background during these talks, which began to move forward after Biden agreed to one-on-one negotiations on May 9.
Avoiding Trump's ire appears to have protected McCarthy's standing with Republican voters nationally, some 44% of whom told a Reuters/Ipsos poll in May that they approve of his job performance, notably higher than McConnell's 29% approval rate.
The bill approved by the House on Wednesday would suspend the debt limit - essentially meaning that it no longer applies - through Jan. 1, 2025. That sets the stage for another showdown in the weeks following the 2024 presidential election.
Republican lawmakers and analysts say McCarthy's masterstroke in getting Biden to the negotiating table was his decision to bring a debt ceiling bill to the floor and pass it in April with only the support of his own party members.
Up to that point, Biden had refused McCarthy's requests to negotiate over the debt ceiling, insisting that House Republicans enact their own budget for fiscal 2024 as a prerequisite for spending talks.
But in getting the April measure passed, House Republicans became the only body in Washington that had acted to raise the debt ceiling.
"Once the House passed a bill, 'no negotiations' was a clearly unsustainable place to be," said Rohit Kumar, a former top aide to Senate Republican leader Mitch McConnell who is now co-leader of PwC's national tax office in Washington.
The White House, for its part, contends that the talks between Biden and McCarthy were not a negotiation on the debt ceiling.
"The debt ceiling had to be lifted, and it had to be lifted for a long period of time," White House budget director Shalanda Young told a Tuesday press conference. "You see this bill lift the debt ceiling until 2025. You can call it a negotiation; I call it a declarative statement."
House Republicans say McCarthy has succeeded as speaker, because of an inclusive leadership style, cultivating support from a majority of caucus members by working through major party caucuses, known as the "Five Families," a reference to the warring organized crime clans of The Godfather movie.
"Speaker McCarthy's done an incredible job," said Rep. Marjorie Taylor Greene (R-GA) a member of the far-right House Freedom Caucus. "And I think he's proved over and over again that he defies the odds, and he also defies people's expectations."
McCarthy also expanded his influence through trusted friends and longtime associates such as Reps. Patrick McHenry and Garret Graves, who became his lead negotiators with the White House.
But McCarthy is not quite out of the woods. After stirring the ire of far rightists who decried the compromise bill as a sellout, he could face the prospect of ouster at the hands of any single member.
One of the conditions he agreed to in January to win the speakership was allowing for any one member to call for a "motion to vacate the chair," in essence a vote on whether to depose the speaker.
Senior members of the Freedom Caucus have said they would consider next steps in coming weeks.
One of their number, Ralph Norman, said McCarthy should have forced Democrats to accept the House-passed bill.
"I think it weakens him. Whether it's permanent or temporary, I don't know," Norman said.
But Norman said he would not support an immediate effort to oust McCarthy as speaker, adding "To threaten to kick him out now, that's not right."
A similar threat triggered the resignation of former House Speaker John Boehner in 2015.
"This is where the honeymoon can definitely end," said Republican strategist Ron Bonjean, a one-time aide to former House Speaker Dennis Hastert.
Asked this week whether he expects to keep his speakership, McCarthy told a reporter: "What do you think? You guys ask me all the time, and I'm still standing."
His allies say they will defend him against any potential threat to his position.
"We'll have to deal with the internal politics of a hard-fought fight. Tempers are short and emotions are raw right now. But we'll deal with it," Representative Kelly Armstrong, a McCarthy adviser, told Reuters.
(Reporting by David Morgan, additional reporting by Steve Holland and Jason Lange; Editing by Scott Malone and Suzanne Goldenberg)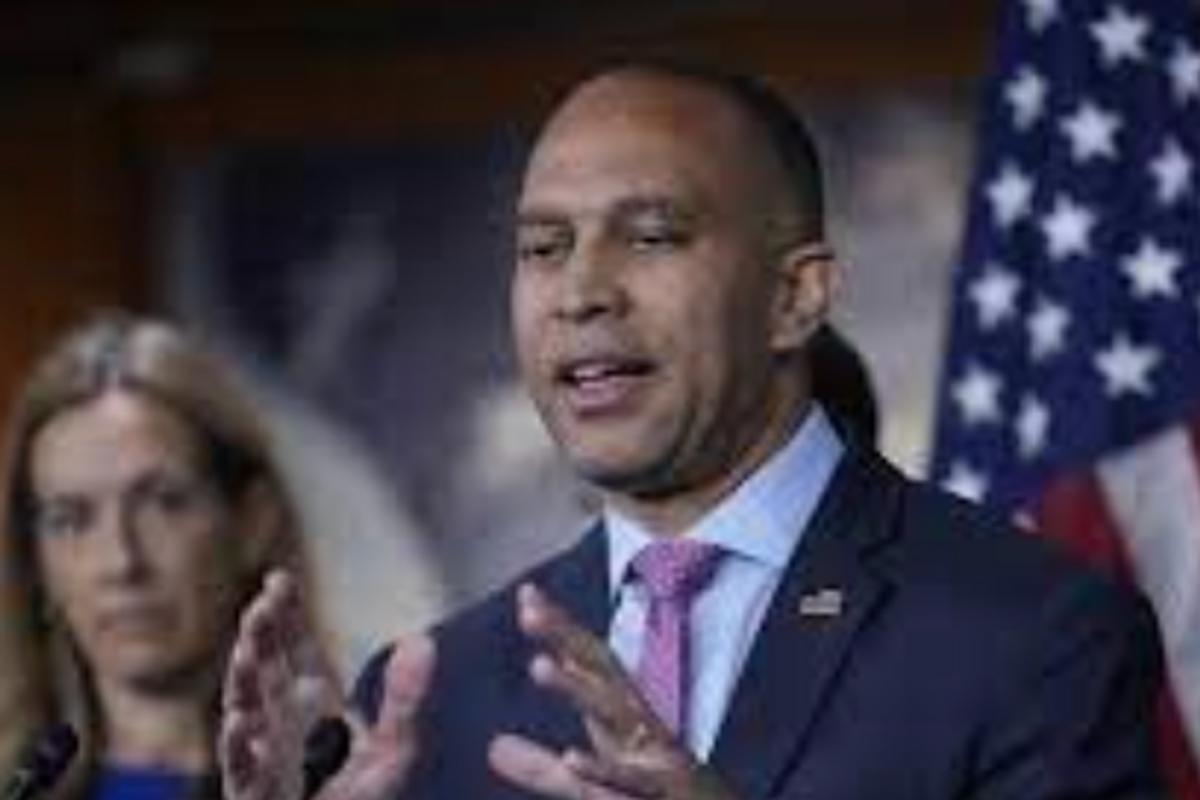 With Democrats providing critical support, the bipartisan deal to raise the debt ceiling passed a mandatory procedural vote in the House late Wednesday afternoon. The rules vote, which passed by 241-187, means that the debt ceiling bill will be approved well before Monday's looming deadline for a default on U.S. government debt.
Despite repeated assurances from Speaker Kevin McCarthy that he had enough votes from his own Republican caucus to pass the bill, the debt-ceiling rule failed to clear a 218-vote majority until Democrats joined in approval at the close of balloting. Final passage is expected on Wednesday evening.
Aides to McCarthy told reporters that they still expect to achieve a "majority of the majority" – known as the "Hastert rule" after the disgraced former Republican Speaker Dennis Hastert who instituted it – when the final vote occurs. But the vital rules vote could only pass with the support of Minority Leader Hakeem Jeffries (D-NY), who declared that Democrats would not let the Treasury default on its obligations, with potentially disastrous economic and geopolitical consequences.
"House Democrats are going to make sure the country doesn't default. Period. Full stop," Jeffries told reporters after a party caucus meeting. Opponents of McCarthy, such as Rep. Matt Gaetz (R-FL), have suggested that his failure to adhere to the Hastert rule could result in fresh pressure to oust him from the far-right House Freedom Caucus, whose leaders denounced the debt deal.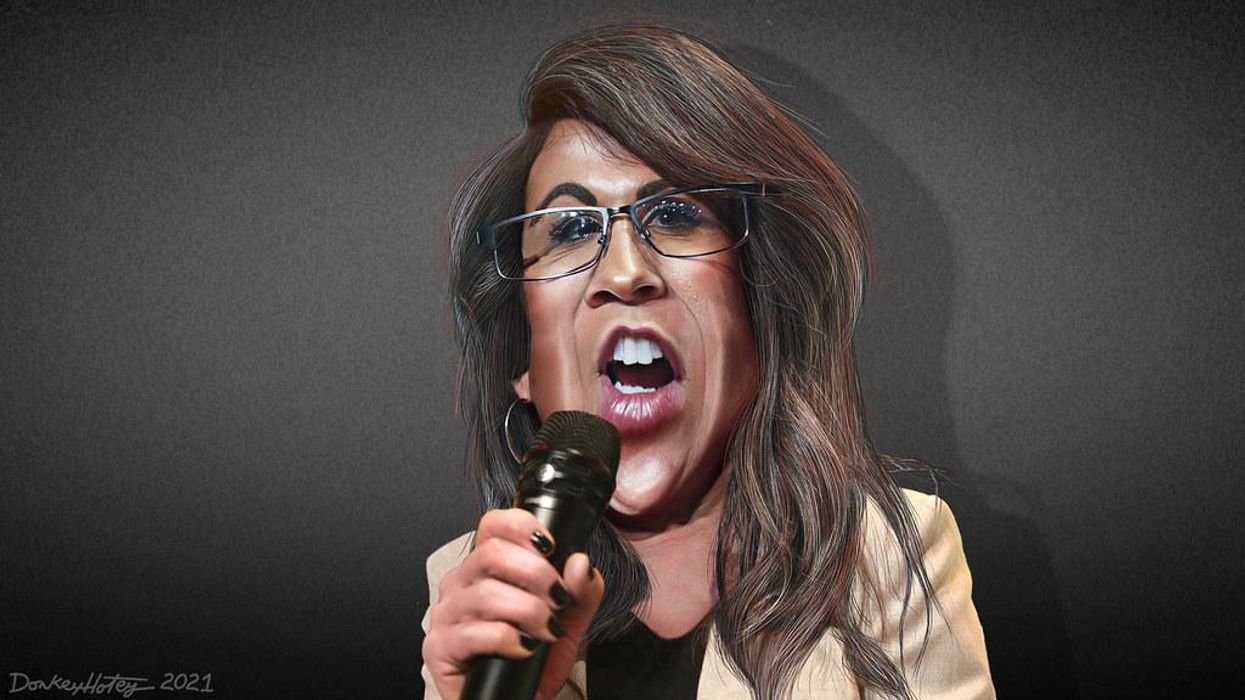 Image by DonkeyHotey
Many House Republicans are furious with Speaker Kevin McCarthy after they realized President Joe Biden was able to negotiate an excellent deal to avert a debt default — one that is good for the nation and the world but does not give the far-right everything they wanted.
Now some of these extremist House Republicans are threatening to invoke a parliamentary procedure they included in their agreement to support Kevin McCarthy as Speaker, even if it did take 15 tries.
Called the "motion to vacate the Speaker," under the McCarthy House rules just one person can invoke the procedure, forcing a vote on McCarthy's future. It would need just a simple majority to get rid of the embattled McCarthy, and in theory with such a narrow margin, Democrats could easily join with Republicans to boot him.
The question then would become, who becomes Speaker?
Here are the Republicans who say they are open to or willing to boot McCarthy.
Rep. Dan Bishop: "It is inescapable to me. It has to be done," he told Politico, referring to a motion to vacate for McCarthy.
Rep. Lauren Boebert: "If this bill passes with a majority of Democrats voting in favor of it, then I'm sorry, that's the end of Kevin McCarthy's speakership," Raw Story reports. "That is a bad, bad look to pass a bill of this magnitude without the support of the majority and if it's Democrats."
Rep. Ken Buck: NBC News reports Monday night Buck "floated using the motion to vacate," calling it the "elephant in the room."
NBC News adds that Rep. Paul Gosar "proposed using the threat to force McCarthy to allow members to amend the bill on the House floor, under an "open rule" that could stall the bill's passage. Perry responded that they would discuss the issue more when members return to Washington after the long weekend."
Additionally, Rep. Matt Gaetz says if McCarthy can't get at least half of the GOP conference to vote for the debt ceiling bill, it would immediately "trigger" a motion to vacate.
"That would immediately be a black-letter violation of the deal we had with McCarthy to allow his ascent to the speakership and it would likely trigger an immediate motion to vacate," Gaetz said on Newsmax.
According to Fox News, Rep.Chip Roy, "a key member the House Freedom Caucus (HFC), indicated Tuesday that if Republicans do not stop the debt deal in committee he would consider ousting Kevin McCarthy from leadership as House speaker."
Rep. Ralph Norman told Fox News earlier Tuesday he might be up for kicking McCarthy out.
\u201cRep. Ralph Norman (R-SC), who originally opposed Kevin McCarthy\u2019s Speakership, says he could soon be open to deposing McCarthy as House Speaker because of the debt ceiling agreement:\n\n\u201cIt depends on how McCarthy deals from here on out.\u201d\u201d

— The Recount (@The Recount) 1685473525
Separate from McCarthy's future, Politico reports these House Republicans opposed McCarthy as Speaker on January, and now also oppose the debt ceiling bill: "Reps. Chip Roy (R-TX), Ralph Norman (R-SC), Bob Good (R-VA), Matt Rosendale (R-MT.), Andy Biggs (R-AZ.), Andrew Clyde (R-GA.), Lauren Boebert (R-CO.), Dan Bishop (R-NC.), Byron Donalds (R-FL), Eli Crane (R-AZ), Keith Self (R-TX), Anna Paulina Luna (R-FL.), Matt Gaetz (R-FL), Mary Miller (R-IL) and Josh Brecheen (R-OK). Many of these members are hard line conservatives who belong to the House Freedom Caucus."

Reprinted with permission from Alternet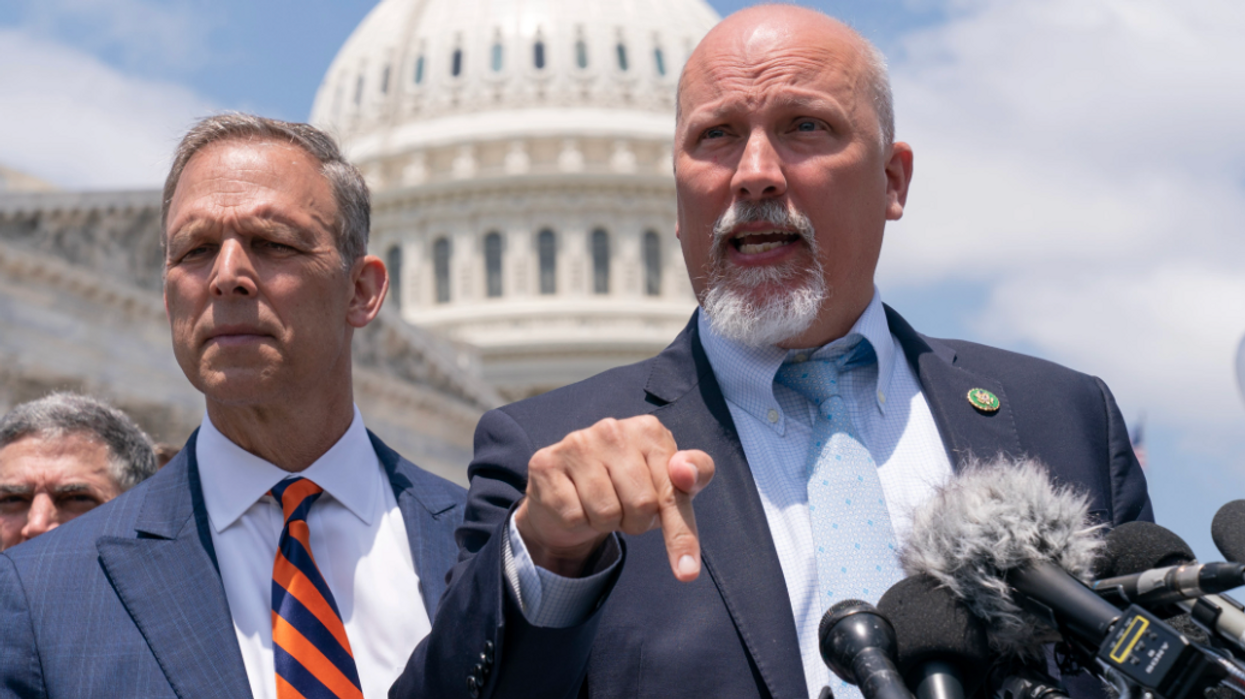 Screenshot from WJT-TV
The deal President Joe Biden made with House Speaker Kevin McCarthy takes the debt ceiling off the table until January 1, 2025, the remainder of Biden's current term in the White House. No wonder the Freedom Caucus is so wound up about it! The debt ceiling is the best political hostage ever, even if some of those caucus members seem to question whether default or its consequences are actually real. The other thing the bill does, though you're not seeing a lot of uproar from the Freedom Caucus maniacs about it yet, is make a potential government shutdown much more politically painful for Republicans. McCarthy might have just negotiated a lot of Republican potency away.
One of the key things the agreement does is disincentivize the other hostage-taking action that Republicans love: holding up funding in order to shut the government down. The deal has a trigger mechanism that ensures that if Republicans do try to shut the government down, they end up making cuts to the thing they love most, next to tax cuts for rich people—defense spending. A shutdown would also force automatic cuts to veterans' health care, the other thing Republicans have insisted is most important to them since Democrats pointed out just how much they would have taken away from veterans with their original debt ceiling offer.
As structured, the deal mostly holds all discretionary funding "roughly flat," the White House says, for the next two years. That includes all the stuff that's subject to appropriations bills, as opposed to mandatory spending for Social Security, Medicare, and Medicaid. It does increase funding for defense and veterans' care, giving the White House what Biden asked for on defense spending in his 2024 budget proposal—$886 billion, up about 3% from 2023. So non-defense spending is held roughly flat for two years, and defense and veteran spending is increased.
With budget levels established for the next two fiscal years, the next job for Congress is appropriating that money. The agreement requires Congress to finish all 12 appropriation bills before the end of the calendar year. If Congress does not complete work on appropriations, it triggers an automatic stopgap funding measure with cuts of one percent across the board—including defense and veterans. Those cuts hold until the appropriations bills are passed.
Yes, the Freedom Caucus is probably still going to want to shut it all down, because that's what they do, but the rest of the Republicans aren't going to want to own those immediate cuts that will happen starting January 1 if they don't finish their work. That includes cuts to defense and to veterans' care, which would be owned by the Republican majority. That's a pretty effective hammer to wield against further hostage-taking shenanigans.
How much power, then, does the Republican House have coming out of this deal? McCarthy clearly is giving an awful lot away in terms of leverage. The power of the purse is pretty much the only thing the House has and he's decided to share it with Biden. He won't have the threat of a government shutdown to extract much of anything from Biden: It would cause his majority too much pain.
McCarthy might come out of this slightly stronger in his own conference, since the Freedom Caucus doesn't seem to be able to unify against his leadership. There might be a challenge to his speakership, but it looks like it would fail if for no other reason than there is literally no one else who wants the job. So McCarthy might have consolidated some power with House Republicans by the end of this week, but he'll have ceded a helluva lot more to Biden and the Senate.
Reprinted with permission from Daily Kos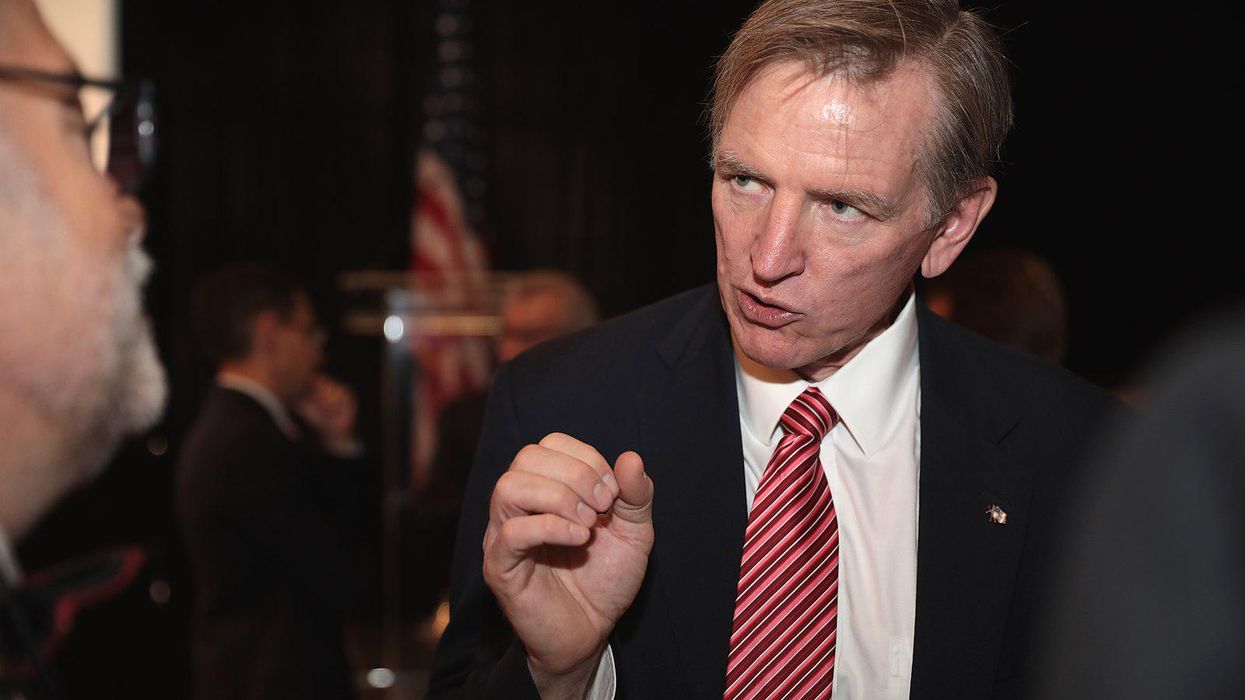 In Arizona, far-right Rep. Paul Gosar is a polarizing figure even among fellow Republicans. Traditional McCain and Reagan conservatives have been highly critical of him, but MAGA Republicans who admire far-right figures like Kari Lake, Rep. Marjorie Taylor Greene (R-GA) and Rep. Lauren Boebert (R-CO) tend to be Gosar admirers as well.
In an article published by Talking Points Memoon May 30, journalist Haley Orion stresses that Gosar is so far to the right that some white nationalists and Neo-Nazis look up to him.
Orion notes that in an earlier article, TPM reported that Wade Searle, Gosar's digital director, appeared to be "involved with an interlinked group of social media profiles that were deeply enmeshed with white nationalist Nicholas Fuentes' viciously antisemitic Groyper movement."
Orion explains, "While the revelations in the story were significant, they weren't necessarily surprising. The Groypers are deeply hateful and grotesque, but Gosar has never been shy in his flirtation with various factions of the fascist far-right, including the Groypers' leader, Fuentes. Or, as Gosar himself has bragged in the past: 'I'm considered the most dangerous man in Congress.' A large swath of the far-right has, in turn, taken notice, with Gosar becoming a sort of hero in some corners."
In 2021, Gosar set off a major controversy when he posted a video that depicted violence against Rep. Alexandria Ocasio-Cortez (D-NY). Gosar's defenders claimed she was overreaching, but his critics responding that depicting violence against a member of Congress is never acceptable.
Orion stresses that Gosar isn't afraid to associate with extremists.
"Gosar has lent his support to a broad coalition of far-right bigots and Christian supremacists: from the s***posting Groyper neo-Nazis to the camo-clad LARPers and hate groups to the suit-wearing, ultranationalist political elites at home and abroad," Orion notes. "He'll rile up the Arizona chapter of the Oath Keepers, telling them that the United States is already in a Civil War, 'we just haven't started shooting yet,' then repeat the same line in an interview with a well-documented neo-Nazi. He'll even associate with the conspiratorial, and often ridiculous, QAnon movement, tweeting out references to Q-drops — Gosar later said the tweet was sarcastic, though the tweet remains up to this day — and appearing at Q-friendly rallies."
Reprinted with permission from Alternet.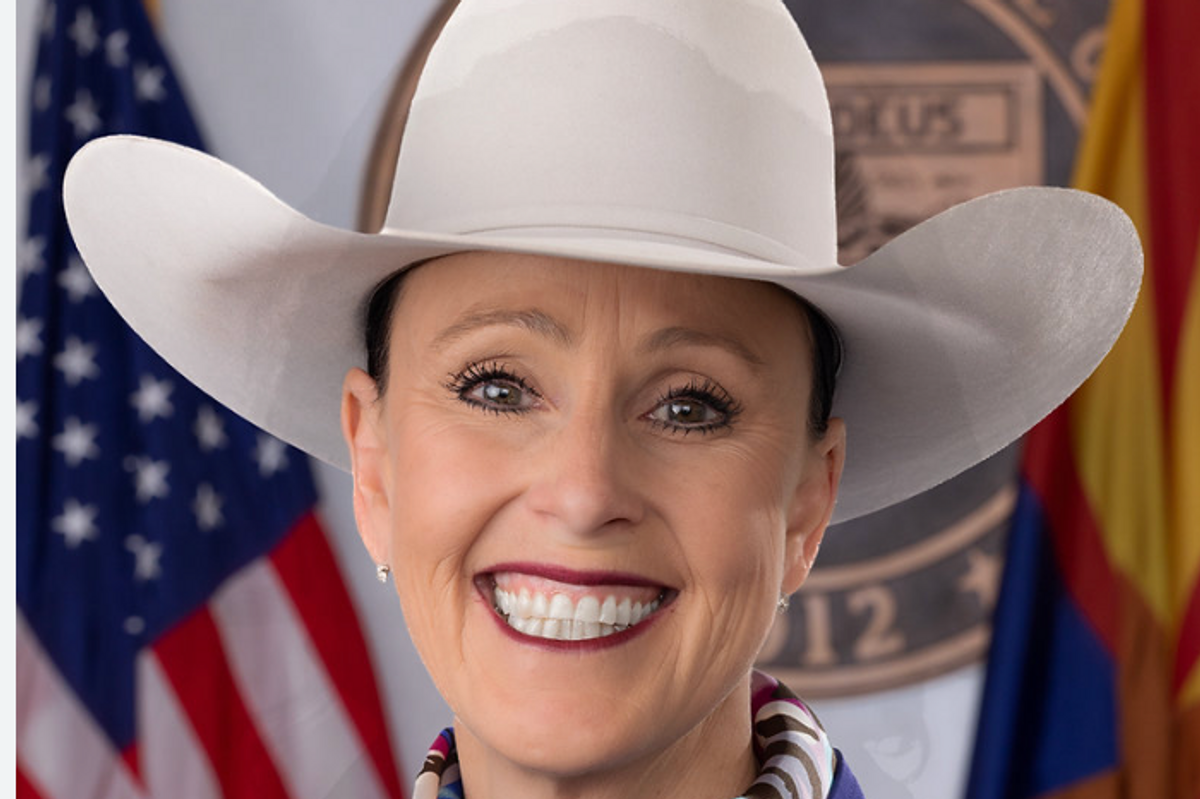 When Arizona Republican legislators recently debuted a committee that was accused of QAnon signaling with its acronym, chair and state Sen. Janae Shamp responded by claiming it was "a goofy accusation." But a review of Shamp's own Facebook posts found that she has frequently promoted the conspiracy theory: She has posted QAnon videos; forwarded conspiracy theories from QAnon influencers; and shared QAnon slogans, including the phrase of the acronym in question.
Republicans in Arizona set up a committee chaired by Shamp to purportedly "examine federal, state and local efforts to mitigate the COVID-19 pandemic." (Its most recent hearing was filled with COVID-19 conspiracy theories.) They named it the Novel Coronavirus Southwestern Intergovernmental Committee, using the acronym "NCSWIC." Reporters and QAnon experts soon raisedquestions about whether they were nodding to QAnon, which uses NCSWIC to stand for "nothing can stop what is coming." (QAnon followers basically believe what's coming is Trump arresting or destroying the supposed deep state.)
Arizona state Senate GOP spokesperson Kim Quintero called the line of questioning about QAnon "absolutely ridiculous" and "BS." And Shamp responded to the controversy by tweeting: "What a goofy accusation! Sometimes an acronym is just an acronym."
Yet Shamp herself has repeatedly shared the phrase "nothing can stop what is coming." And her Facebook page leaves no doubt that she's a QAnon devotee who is deeply immersed in the violence-linkedconspiracy theory.
The following are among numerous examples of Shamp promoting QAnon-tied propaganda on social media. (This is just a sampling of her voluminous activity.)
In addition to Shamp, Arizona state Sens. David Farnsworth, Wendy Rogers, and Justine Wadsack have endorsed or promoted QAnon. Arizona sheriff Mark Lamb, who is running for the U.S. Senate, has also been attempting to appeal to QAnon followers.
Reprinted with permission from Media Matters.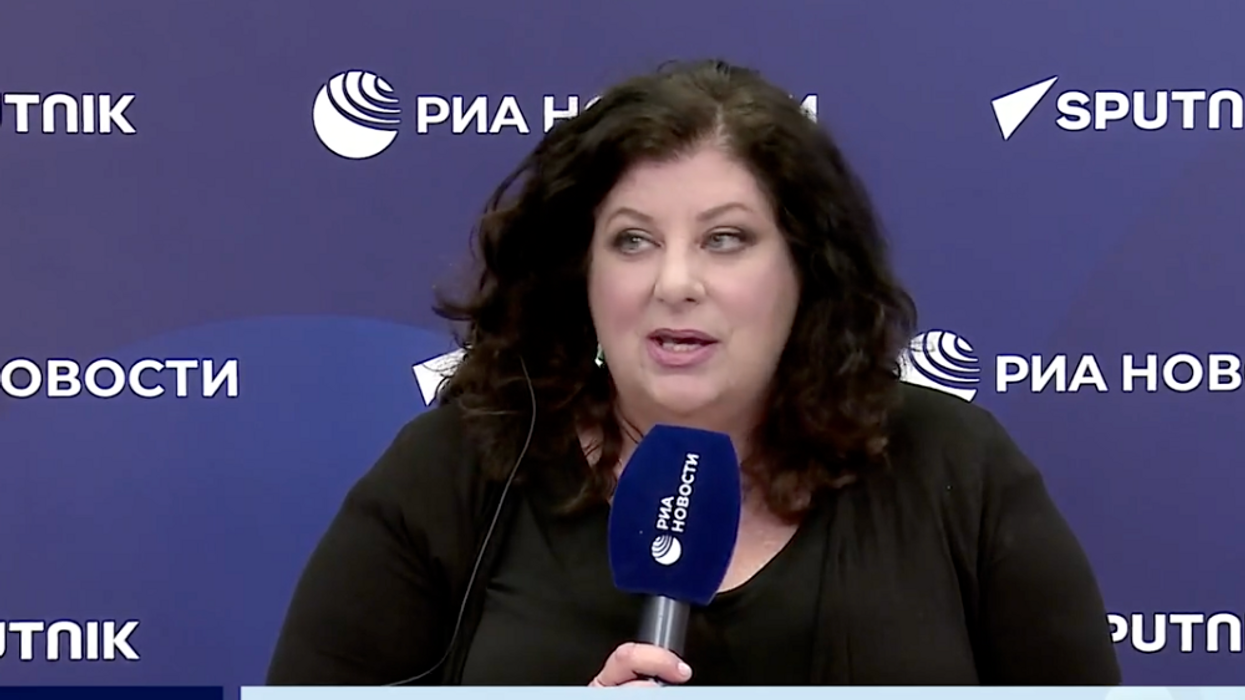 Tara Reade, the woman who accused then-presidential candidate Joe Biden of sexually assaulting her, has apparently defected to Russia.
Speaking in Moscow at a press conference hosted by the Russian government's Sputnik news service, Reade claimed that she had felt her life endangered in the United States. She was accompanied at the event by Maria Butina, convicted of espionage in the United States in a scandal that embroiled leaders of the National Rifle Association.
Reade proclaimed her intention to apply for Russian citizenship, with the assistance of Butina and Vladimir Putin.
"I'm still kind of in a daze but I feel very good," she said. "I feel very surrounded by protection and safety. And I just really appreciate Maria [Butina] and everyone who's been giving me that at a time when it's been very difficult to know whether I'm safe or not. I just didn't want to walk home and walk into a cage or be killed, which is basically my two choices. I felt that while this election is gearing up and there's so much at stake, I'm almost better off being here and just being safe."
Reade repeated her allegations of sexual abuse by Biden in 1993, when she worked in his Senate office, and further claimed she had been threatened recently after agreeing to testify at a Congressional hearing under the auspices of Rep. Marjorie Taylor Greene (R-GA) and Rep. Matt Gaetz (R-FL).
"I only know that when I got off the plane in Moscow, I felt safe and I felt heard and I felt respected, and that has not happened in my own country." She said that she had informed Gaetz of her trip to Moscow. According to her, Gaetz described her as a "whistleblower and added, "Tara, I'm worried about your safety in our country."
She added that "as a geopolitical analyst," she is tired of the war in Ukraine and complained that "our economy is crashing."