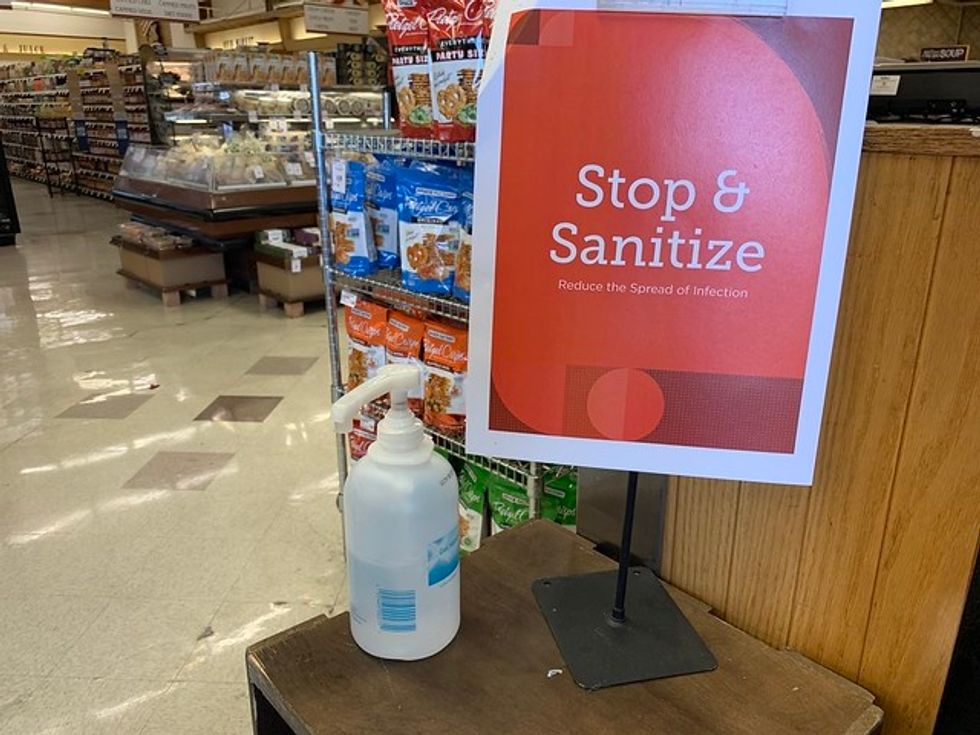 Donald Trump continues to minimize the growing COVID-19 outbreak, even as the number of confirmed cases in the United States surpasses 1,000.
Despite his widely panned response, Trump has continued to claim his administration's efforts have been a great success, ignoring reports about slow testing worsening the problem and a lack of proper training and medical gear for early responders.
"Our team is doing a great job with CoronaVirus [sic]!" he tweeted on Wednesday.
Amid the dearth of consistent information or clear guidance, states, localities, colleges, businesses, and event organizers are trying to fill the void and protect Americans from spreading COVID-19, the disease caused by the new coronavirus.
"This has been mostly a state and local effort. The federal government has been sort of behind the times," the director of health services in Sacramento County, California, told Politico on Wednesday. "There clearly could have been testing kits available much more early than there were, [meaning] the entire country is [catching up]."
With little instruction beyond hand washing, staying home when sick, and avoiding touching the face, communities, employers, event planners, and institutions are taking an array of steps to keep their workers, constituents, and students safe.
Here is a partial list of what people are doing to slow the spread of the coronavirus.
Governors and mayors
Universities and colleges
Federal agencies
Media Outlets
Businesses
Airlines
School systems
Sports
Large events
Political campaigns
Published with permission of The American Independent Foundation.