Start your day with National Memo Newsletter
Know first.
The opinions that matter. Delivered to your inbox every morning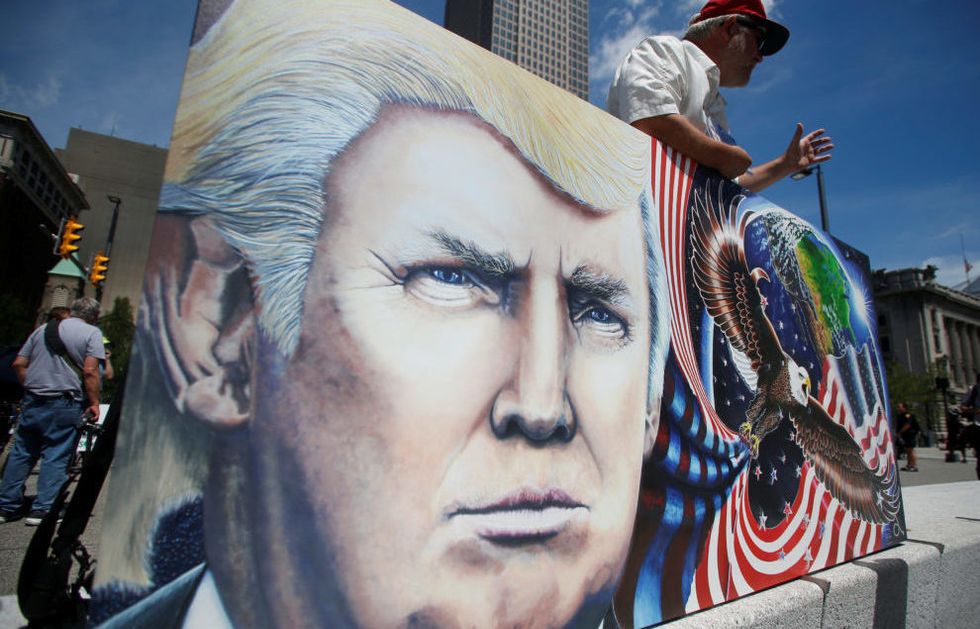 Donald Trump should enjoy July because it's probably not going to get any better than this.
While he still trails in polling averages nationally and in key swing states, he has closed the gap with Hillary Clinton and is heading into the Republican National Convention with the wind at his back, mostly do to the thrust of years of congressional Republican investigations weaponized by FBI Director James Comey "legitimizing," as Gene Lyons wrote, "what can't be proven."
Trump starts out with the same problem any Republican would face: He needs to win over a huge chunk of Americans who voted for Barack Obama twice, or at least convince them to stay home or vote third party. And as a demagogue with an unprecedented appeal to bigots and more experience exaggerating or lying about his charitable donations than serving anyone, his problems only multiply from there.
Here's why he's still losing:
And here's how Trump wins.
President Obama's campaign manager David Plouffe coined the term "bed wetters" to describe Democrats tendency to express their fears in messy ways. That map above would be an electoral tie if Trump wins one electoral vote in Maine, which he likely would if he won Pennsylvania and Ohio. There are reasons to be scared. Trump is scary. But only if we let him.
Democrats could lose if they don't register voters and get them to polls. But there's a much bigger danger facing this nation.
Two things consistently win elections: donations and volunteers. The best way to depress either is by killing enthusiasm with a narrative of false equivalence. This is exactly what the White House Correspondents Association indulged when it seemed to equally criticize Trump's approaches to the press.
Yes, Clinton hasn't done a press conference in a while. But Trump is actually banning and harassing press outlets. Not only that, he's promising to abridge the First Amendment with stricter libel laws to target news organizations that present negative information about him.
Presenting these two approaches as equal offenses affirms the "lesser of two evils" narrative, when the truth is that Trump is the greatest potential evil we've faced on a presidential ballot in generations or, possibly, ever.
Trump is an historic threat to democracy. He lies to sow racial bigotry and he refuses to be held to the norms of our politics — such as releasing tax returns — designed to prevent fraudulent, lawless individuals from taking power.
This man a unique threat — and failing to make that clear is how this election could be lost.
Photo: Julian Raven, a supporter of Republican Presidential Candidate Donald Trump, holds his artwork at the Public Square in Cleveland, Ohio, U.S., July 17, 2016.  REUTERS/Jim Urquhart