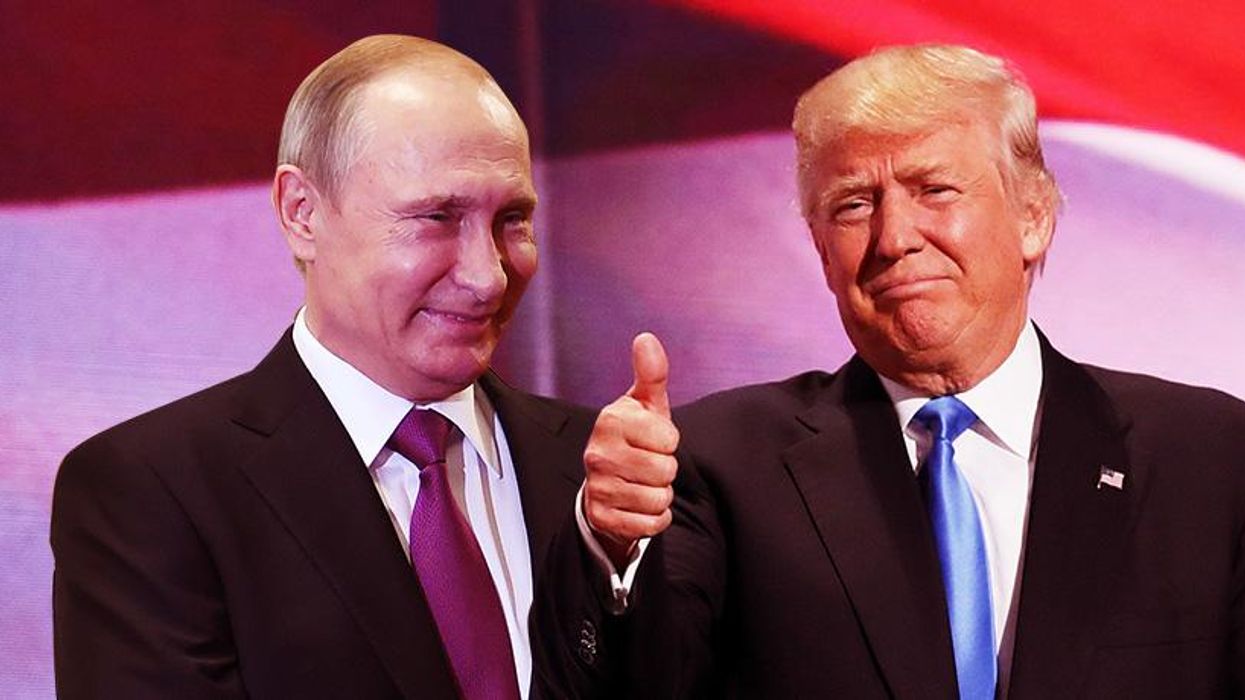 Some Russian media pundits have commented that if former President Donald Trump ever decided to move to Russia, they would be glad to have him. And Trump joked about fleeing to Russia after agreeing to surrender in Fulton County, Georgia District Attorney Fani Willis' case against him.
TheDaily Beast reports that Trump announced he plans to surrender this Thursday, August 24. And the former president followed his announcement with a rant on his Truth Social platform.
Trump, who is facing four separate criminal indictments, wrote, "The failed District Attorney of Fulton County (Atlanta), Fani Willis, insisted on a $200,000 Bond from me. I assume, therefore, that she thought I was a 'flight' risk – I'd fly far away, maybe to Russia, Russia, Russia, share a gold domed suite with Vladimir, never to be seen or heard from again."
The "Vladimir" Trump was referring to was obviously Russian President Vladimir Putin.
Trump also wrote, "Would I be able to take my very 'understated' airplane with the gold TRUMP affixed for all to see. Probably not, I'd be much better off flying commercial – I'm sure nobody would recognize me!"
Reprinted with permission from Alternet.