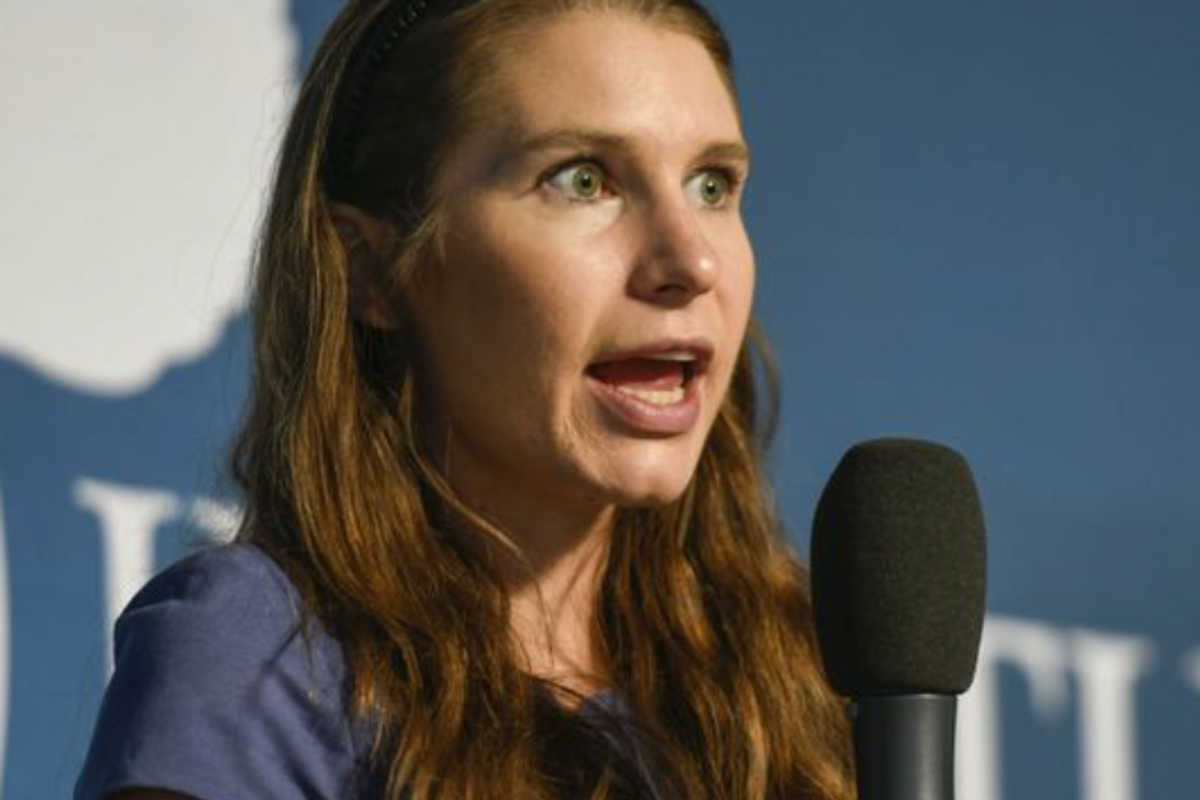 covid-19
"Medical Freedom" crusaders are trying to end vaccination requirements for schoolchildren. Places where they succeed, epidemiologists warn, will, for starters, become overrun with measles, a disease that was virtually eliminated thanks to vaccines.
Measles used to kill up to 500 people a year, while polio left more than 15,000 paralyzed. Parts of America that stop requiring vaccinations will be turning their clocks back to an unhappy past. And as it happens, those parts tend to be right-wing Republican.
No major religion objects to vaccines, but anti-vax activists summon religious objections to them nonetheless. Or they jump on a useful anecdote here or there.
One letter writer to The Wall Street Journal complained that months after getting a Covid booster, "I contracted Covid."
You don't say. So did I. But neither of us ended up in a hospital or the morgue. The shots make the disease less deadly.
A study by top epidemiologists estimates that nearly a quarter-million Americans who died of Covid would have survived had they received the Covid vaccine.
The letter writer was giving a thumbs up to Journal columnist Allysia Finley, who has turned casting aspersions on the Covid vaccines into a second career.
One of her columns, titled "Why Vaccine Skepticism is Growing on the Right" blames the medical establishment for many conservatives' refusal to get shots.
Perhaps ignorance, stupidity and laziness are to blame. Just a suggestion.
Anyhow, Finley writes, "Authorities no doubt worry that alerting the public to potential safety risks could discourage vaccination, but their lack of transparency and dismissal of critics fuels the distrust in vaccines."
Oh, so it's the authorities' fault that they didn't alert the public to safety risks that political wingnuts make up or highly exaggerate.
You know what political ballpark you're playing in when a writer accuses "the self-professed expert class" of "sneering" at anti-vaxxers.
I don't know about you, but experts, self-professed or quietly acknowledged, are the ones I follow. That's not to say that horoscopes don't give you a good idea of the future.
Do the experts really "sneer" at the anti-vaxxers, as Finley charges? If so, let me join them.
In January, Finley's column asked "Are Vaccines Fueling New Covid Variants?" Note the weasel use of a question mark to cover the writer's rear end from a ridiculous contention.
And it is ridiculous. As Dr. David Wohl, an infectious disease specialist at the University of North Carolina School of Medicine told CBS, "The virus is evolving because we keep transmitting it to each other."
In other words, "Vaccines don't fuel those variants; unvaccinated people do."
If right wingers choose to not protect their health or even their lives by refusing to get some simple shots, there will be fewer right wingers. A respected study found that early in the pandemic, deaths from Covid were about the same for Democrats and Republicans. Once the vaccine came out, though, excess deaths for Republicans were almost double those for Democrats. Perhaps it's in the right's interest to keep its voters alive.
Vaccine mandates are good in that they create a herd immunity that slows the spread of disease. Even though younger people infected with these viruses are at less risk of dying, they can pass them onto grandparents. That said, between 2021 and 2022, over 1,300 American children did die from Covid. And 20% of them had been healthy beforehand.
Texas Attorney General Ken Paxton is now suing Pfizer over "misleading" claims about the efficacy of its Covid vaccine. He accused the drugmaker of intimidating critics by issuing social media posts that call out vaccine misinformation.
Imagine calling out vaccine misinformation. What terrible thing will those experts do next?
Follow Froma Harrop on Twitter @FromaHarrop. She can be reached at fharrop@gmail.com. To find out more about Froma Harrop and read features by other Creators writers and cartoonists, visit the Creators webpage at www.creators.com.
Reprinted with permission from Creators.