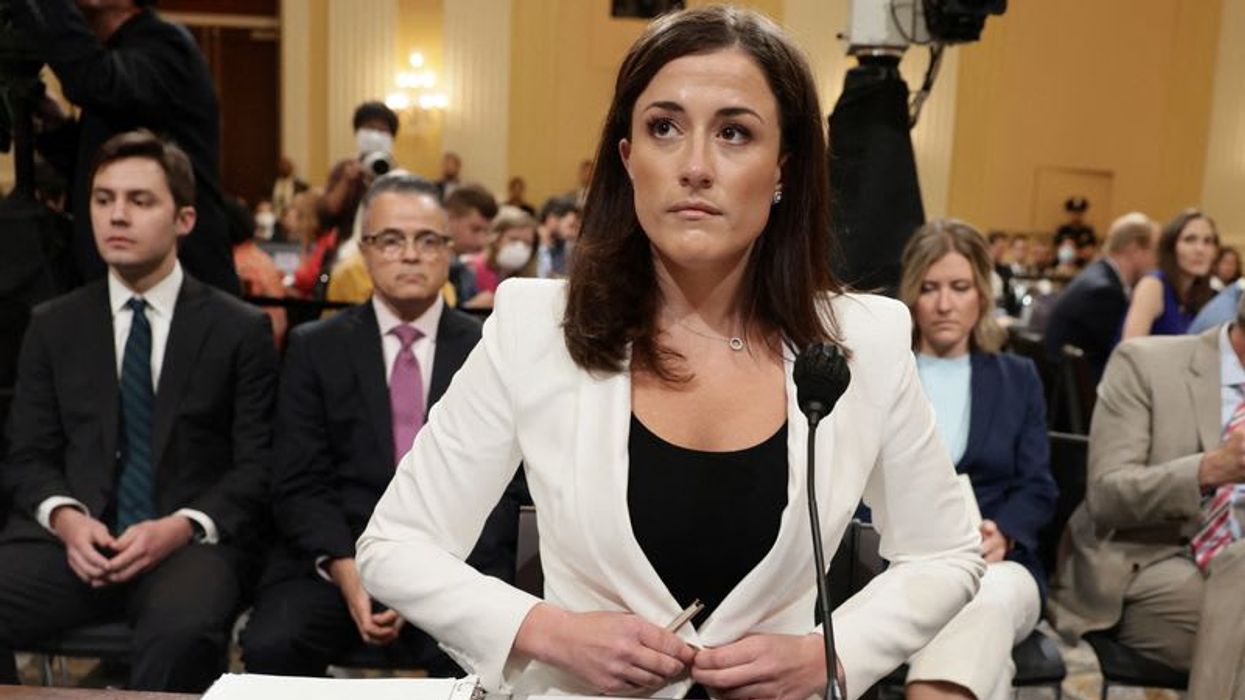 Cassidy Hutchinson, former aide to White House chief of staff Mark Meadows, spoke with Jen Psaki on MSNBC on Monday. Hutchinson was there to continue promoting her best-selling memoir, Enough, which is about the Trump administration's incompetence and corruption.
Psaki used the memoir to ask questions about Trump's very public attacks and their deleterious effect on the many potential witnesses in his various criminal and civil cases. Hutchinson said she had personally experienced that wrath: "The American people should not ever have to live in fear of retribution from a president of the United States, or a former president of the United States. A president is here and is elected to protect the people, not to incite violence on those people."
When Psaki asked Hutchinson who she was voting for in a race between President Joe Biden and Trump, Hutchinson gave this very stark response:
I will say that my door is completely shut to voting for Donald Trump, and the only reason that I will not endorse a candidate right now is because I still am hopeful that Donald Trump does not end up being the nominee next year.
I think our country will be in a much better place overall, not just for myself, but the ticket and the future of our country will be. But what I will say, too, though, is I think everybody should vote for Joe Biden if they want our democracy to survive.
Hutchinson has been a steady, relatively unimpeachable source for behind the scenes information on the Trump administration. Many of her claims have been supported by others, even Trump himself. The book has been doing very good numbers as we go into the holiday season. Whether or not there's a slice of a demographic that buys books and also votes for Trump remains a mystery, but if just a few people get the message, that's a few more votes going towards continuing our democracy.
Republicans are challenging labor leaders to fights and allegedly physically assaulting one another. Donald Trump says he will abolish reproductive rights entirely and is openly calling for the extermination of his detractors, referring to them as "vermin" on Veterans Day. The Republican Party has emerged from its corruption cocoon as a full-blown fascist movement.
Reprinted with permission from Daily Kos.