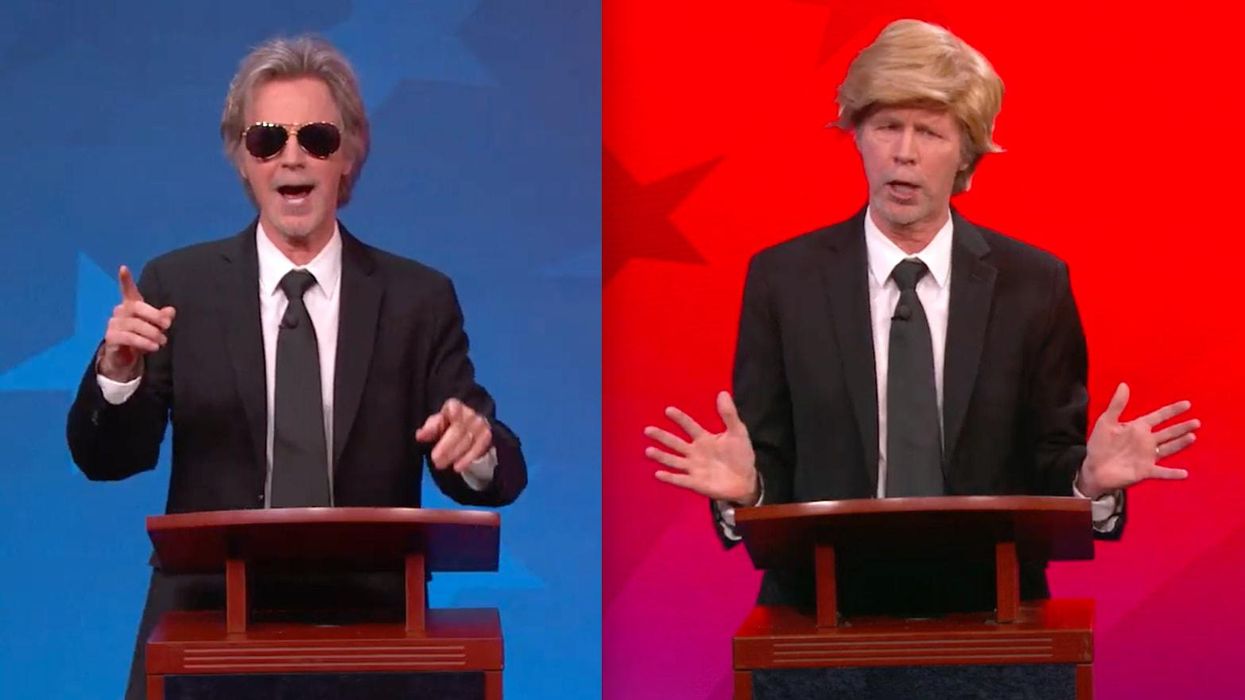 Image via Youtube
Jimmy Kimmel Live guest host Dana Carvey tripped into defeated, single-term ex-president Donald Trump who seems hell-bent on giving Americans further nightmares with a 2024 run, which may actually be just a ploy to avoid federal prosecution.
"People want me to run," boasted the delusional orange clown in an interview with New York magazine, even though polls show a majority of Americans don't want him to seek another term. Well, Carvey channeled legendary tonight show host Johnny Carson in delivering a series of zingers aimed directly at a 2024 Trump run, down to rimshots and all.
Melania heard Trump might be running. She booked a one-way ticket on Air Force Done," he said in one of the gags.
Then, Carvey played both Biden and Trump in a hypothetical but hilarious 2024 debate.
Watch the entire segment below: