Trump Pardons Accused Fraudster Bannon During Final Hours In Office
@nationalmemo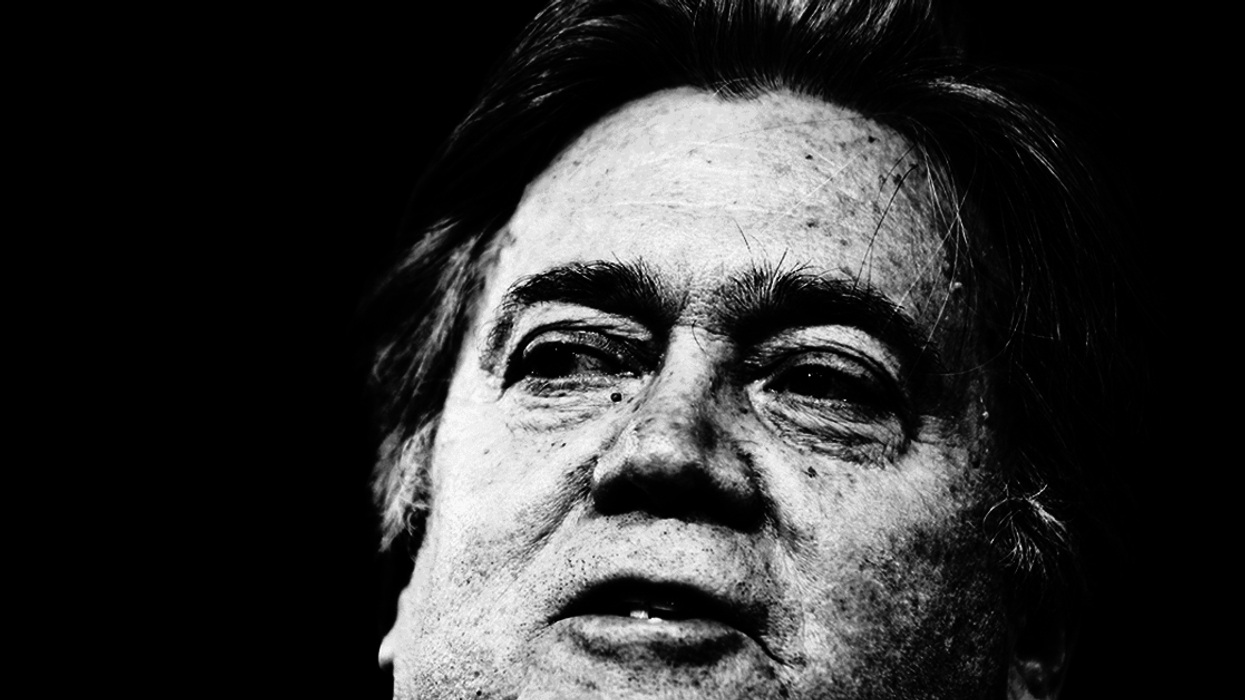 President Donald Trump pardoned his former campaign strategist Steve Bannon on his last day in office, according to CNN, following a fierce internal debate over Bannon's fate that was ultimately decided in his favor.
Bannon faced charges brought by federal prosecutors in the Southern District of New York in an indictment released last August. Prosecutors allege that Bannon and three co-defendants defrauded thousands of donors to "We Build The Wall," a group raising money to construct a barrier along the southern border. The indictment charged that Bannon, Brian Kolfage, Andrew Badolato, and Timothy Shea siphoned at least a million dollars from the non-profit organization while claiming that the money went only to their construction project.
Attorneys and other Trump aides reportedly tried to discourage Trump from pardoning Bannon, but the president suddenly was keen to protect his former adviser, who has echoed Trump's lies about the presidential election. In fact Bannon has been among the most fanatical media promoters of unrest and even violence, as a leading voice in the "Stop the Steal" crusade that led to the sacking of the Capitol. That campaign apparently soothed Trump's fury at Bannon over disparaging public remarks about the president and his older children, especially Don Jr., whom he accused of "treasonous" behavior for secretly meeting with Kremlin agents during 2016.
If Bannon was auditioning for a pardon in recent weeks, his bloodthirsty pandering still gave pause to Trump's lawyers – who worried that the former adviser played a culpable role in the Capitol riot on January 6. For many weeks leading up to the assault on the Capitol, he broadcast strident calls to action, comparing the present political standoff to the bloody confrontations of the Revolutionary War and D-Day.
"All hell is going to break loose tomorrow," crowed Bannon on his January 5 "War Room" podcast, hours before erupting violence left five people dead, including a Capitol Police officer. "And all I can say is, strap in ... You have made this happen and tomorrow it's game day. So strap in. Let's get ready."
Until Tuesday evening, Trump aides and lawyers thought they had quashed the Bannon pardon. Evidently they were wrong.