How Trump's Pardons Of Bannon And Manafort Could Backfire
@alexvhenderson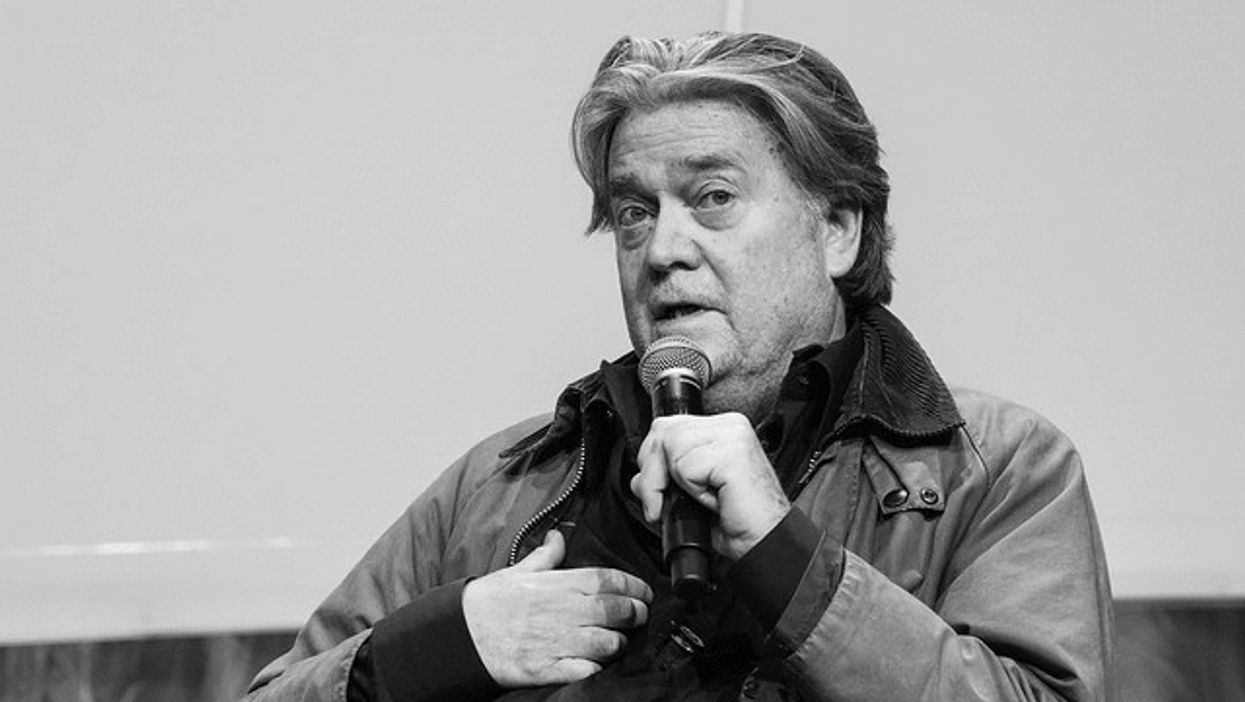 Reprinted with permission from Alternet

As expected, former President Donald Trump pardoned a long list of cronies during his final weeks in office, including Paul Manafort, his former 2016 campaign manager, and former White House Chief Strategist Steve Bannon. Andrew Weissmann, who served as a lead prosecutor for then-Special Counsel Robert Mueller's office from 2017-2019, offers a legal analysis and critique of Trump's "abuse of the pardon power" in an article for Just Security.
And according to Weissmann, Trump hasn't necessarily saved Manafort and Bannon from all legal exposure.
"In issuing his pardons, Trump, true to form, followed no process," Weissmann explains. "He did not seek to identify those most worthy of the use of the clemency process. Instead, his abuse of this constitutional power has led many to deplore the expansive executive authority, although it can be a means of meting out justice when wielded impartially and even-handedly to the most deserving after due consideration of the interests of numerous parties."
Some of Trump's pardons, Weissmann notes, were "exceedingly broad" — for example, the pardon of former National Security Adviser Michael Flynn.
"Flynn's pardon on Nov. 25, 2020 covers most any crime one can imagine, clearly seeking to leave no room for now holding Flynn to account for his past felonious conduct," Weissmann observes. "But oddly, not all of Trump's pardons followed the Flynn model. Indeed, many are narrowly drawn.
Weissmann cites Trump's Manafort pardon as an example of one that is "narrowly drawn." In Manafort's case, Weissmann writes, the "pardon is solely for the crimes of conviction: eight in the Eastern District of Virginia and two in the District of Columbia." And according to Weissmann, "That leaves numerous crimes as to which Manafort can still be prosecuted, as in Virginia, there were ten hung counts."
"In Washington," Weissmann adds, "the situation is even more wide open. In that district, Manafort pleaded to a superseding information containing two conspiracy charges, while the entire underlying indictment — containing numerous crimes, from money laundering to witness tampering to violation of the Foreign Agents Registration Act — now remains open to prosecution, as there was no conviction for those charges."

Another pardon Weissmann considers "narrowly drawn" is Trump's pardon of Bannon. In Weissmann's view, Bannon still has legal exposure despite the pardon Trump issued on his last full day in office.
Trump's Bannon pardon, according to Weissman, "applies to the pending 'offenses charged,' and not the underlying conduct, as it pardons Bannon for the specific counts charged."
"It also pardons crimes that could be charged for the underlying conduct under Chapter 95 of Title 18 of the United States Code — basically, racketeering type charges," Weissmann writes. "But that clearly leaves — unpardoned — numerous potential federal charges, such as mail and wire fraud. It is rare that a prosecutor charges all such counts that could be charged, as it would overwhelm a jury and is unnecessary to increasing a sentence upon conviction."