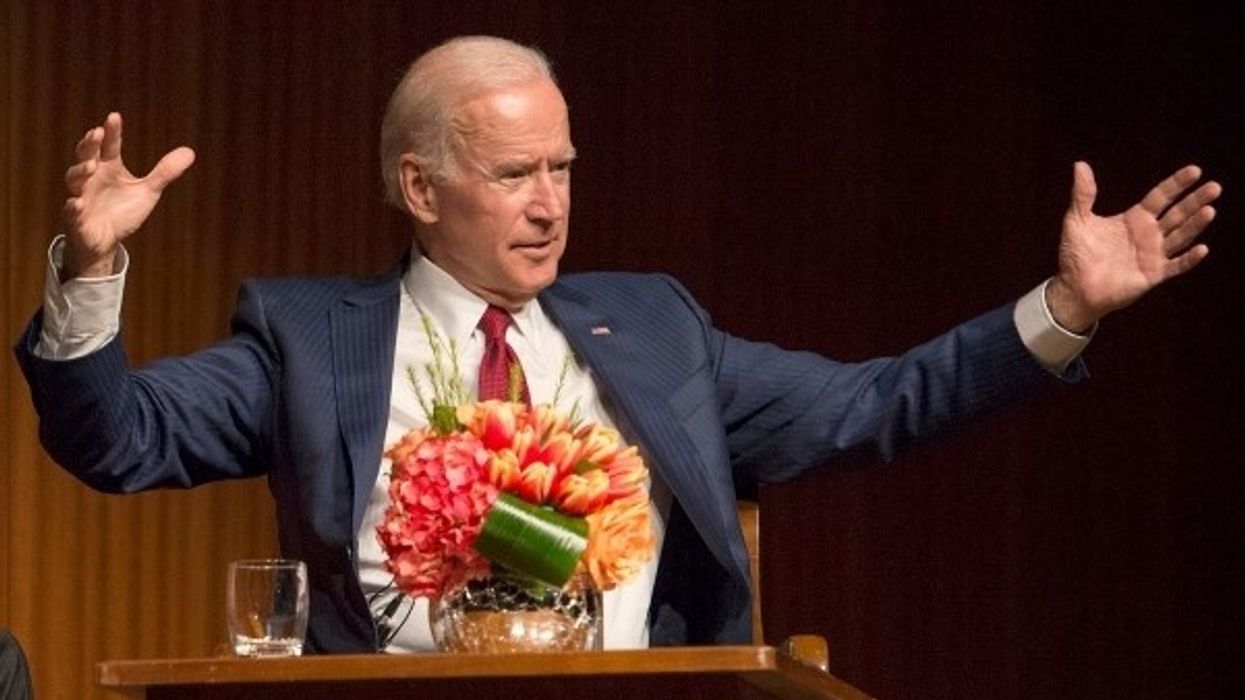 Photo by LBJ Library
The Biden administration on Friday announced plans to repeal federal rules put in place by the Trump administration that allowed short-term insurance plans that were not subject to Affordable Care Act requirements to run for up to three years.
"These plans leave families surprised by thousands of dollars in medical expenses when they actually use health care services like a surgery," the White House said in a statement. "If finalized, the rule would limit so-called 'short-term' plans to truly short time periods, close loopholes made worse by the previous administration, and establish a clear disclosure for consumers of the limits of these plans."
The rule allowing the sale of supposedly short-term plans with longer actual terms, described by some experts as "junk insurance," was put in place by the Trump administration in 2018. The implementation of the rule came after the failed Republican attempt to repeal the Affordable Care Act, better known as Obamacare, in 2017. Unlike plans subject to Affordable Care Act regulations, short-term plans are allowed to deny coverage to people with preexisting conditions and cover fewer prescription drugs. The plans also often lack maternity coverage and coverage for treatment for substance abuse.
A 2018 report from the National Association of Insurance Commissioners found that short-term plans spend less on medical care than plans that have to comply with Affordable Care Act rules.
"Such non-comprehensive coverage can be particularly harmful to low-income individuals and individuals with significant health care needs, as they would face the greatest health and financial consequences from inadequate insurance coverage," the Department of Health and Human Services said in a statement released on Friday announcing the Biden administration's new policy.
Despite their shortcomings, former President Donald Trump promoted the plans at a White House event in 2018, describing them as "much less expensive health care at a much lower price."
If the new rule is finalized, it would once again limit short-term plans to three months, a limitation former President Barack Obama's administration put in place in 2016.
President Joe Biden has prioritized expansion of the 2010 health care law since taking office.
The Biden administration has promoted the annual enrollment period through health care exchanges and increased funding for health insurance "navigators" to assist people in signing up after the Trump administration cut the funding for the promotional period and for navigators. The Biden administration announced in January that 16.3 million people had signed up for coverage during the 2022-2023 enrollment period, breaking the record for the second year in a row.
The American Rescue Plan, which Biden signed in 2021, extended subsidies for plans covered by the Affordable Care Act. The Inflation Reduction Act, which Biden signed in 2022, further extended the subsidies through 2025.
Speaking about the issue at a White House ceremony in March marking the law's 13th anniversary, Biden said, "The Affordable Care Act has been law for 13 years. It has developed deep roots in this country. It has become a critical part of providing health care and saving lives."
Reprinted with permission from American Independent.