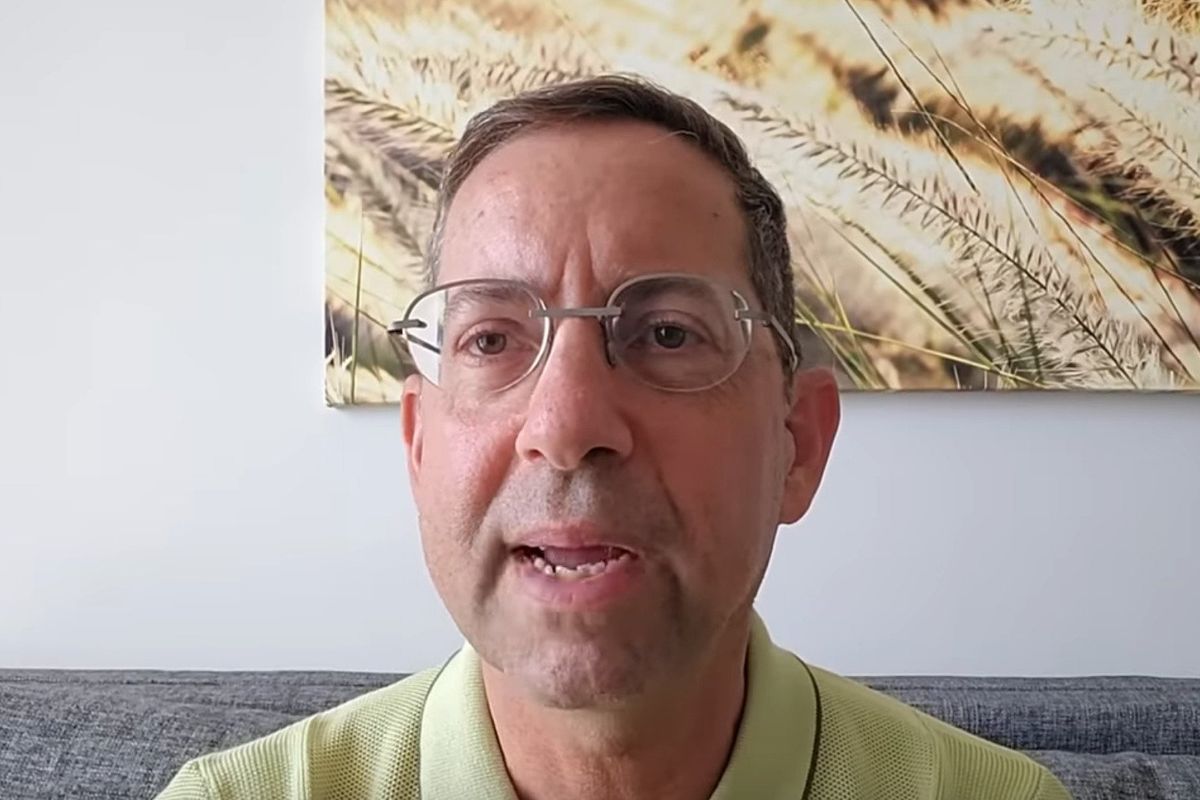 House GOP Oversight Committee Chairman Rep. James Comer's alleged FBI "whistleblower," who he claimed just days ago was a "very credible witness on Biden family corruption," despite having been missing for months, was just indicted on charges including "arms trafficking," "Iranian sanctions violations," and "conspir[ing] with others in an effort to act within the United States to advance the interests of the People's Republic of China (China)," according to the U.S. Department of Justice.
He is currently on the run, says a DOJ press release.
"According to court documents, Gal Luft, 57, is charged in an eight-count indictment with offenses related to willfully failing to register under the Foreign Agents Registration Act (FARA), arms trafficking, Iranian sanctions violations and making false statements to federal agents," the press release states. "Luft was arrested on Feb. 17 in the Republic of Cyprus based on the charges in the indictment. Luft subsequently fled after being released on bail while extradition proceedings were pending and remains a fugitive."
Some, including NBC News senior reporter Ben Collins are characterizing Luft with being charged as a "Chinese spy."
"The 'missing' Hunter Biden witness the GOP was promising for a while there was just charged by the DOJ with being a Chinese spy," Collins tweeted.
On Friday, Chairman Comer tweeted out a clip of his appearance on Newsmax, and wrote: "Gal Luft, a very credible witness on Biden family corruption, provided incriminating evidence to six officials from the FBI and the DOJ in a meeting in Brussels in March 2019. We have no reason to believe the FBI & DOJ acted on this info. Americans deserve answers."
Comer told Newsmax that Gal Luft is "very credible, and the people on MSNBC who made fun of me when I said that we had an informant that was missing, they should feel like fools right now."
"This is their worst nightmare, again, because this is a credible witness," he continued.
Chairman Comer's allegations attacking President Joe Biden and his family repeatedly have been baseless.
"Comer has so far failed to show how Biden may have benefited from the payments or how any alleged business dealings by relatives may have impacted Biden's policy decisions," TIME reported back in May. "He has repeatedly blamed stonewalling by the Biden Administration for why his investigation hasn't gotten more traction."
"We are hopeful that we can find the informant," Comer told Fox News' Maria Bartiromo. "Now remember, these informants are kind of in the spy business, so they don't make a habit of being seen a lot or being high profile or anything like that."
Also Friday, Rupert Murdoch's New York Post editorial board ran a piece titled, "Media silence on key would-be witness Gal Luft's Biden revelations speaks volumes."
"The drip-drip-drip of evidence detailing the Biden family criminal enterprise has turned into a torrent," it claimed.
Watch below or at this link.
Reprinted with permission from Alternet.