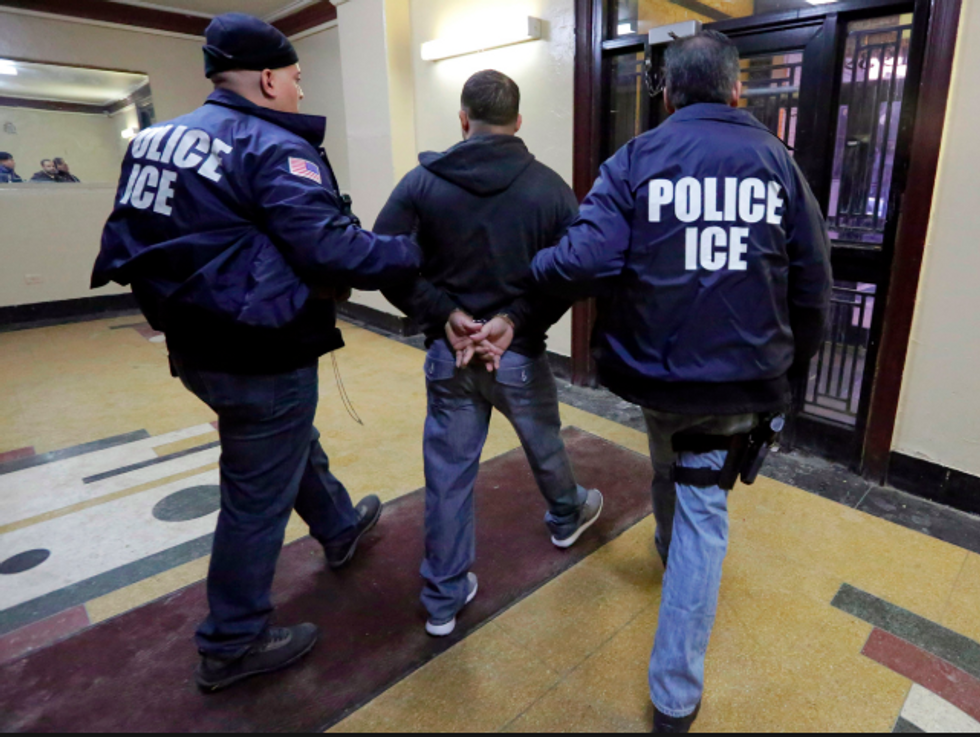 Immigration and Customs Enforcement under the Trump administration is detaining a record number of people, despite Congress telling it not to. And, according to a new report, it's doing so with for-profit detention camps, allowing businesses to make a dime off of suffering families.
Earlier this year, as part of a deal to end the government shutdown, Congress provided ICE with a goal of reducing the number of detainees to 40,520 by September.
Mother Jones reported Tuesday that ICE blew past that limit and pushed its detainment population to an "all-time high" of 54,000.
The Trump administration has not only disregarded the limitations Congress set specifically to discourage ICE from detaining so many immigrants, it also started using three for-profit detention camps in the last month, located in Mississippi and Louisiana. Ostensibly, the owners of these for-profit centers are being paid with American taxpayer dollars to expand detention capacity, essentially profiting off of all the suffering.
According to Mother Jones, one of the facilities in Adams County, Mississippi, has received previous complaints of improper medical care and staff mistreatment that were so bad the Department of Justice stopped using the facility for inmates.
Reports from Trump's camps continue to worsen. A report from the Department of Homeland Security's inspector general said that overcrowding at the camps is creating a "ticking time bomb." Hundreds of doctors have also said Trump's treatment of migrant children could cause them serious, long-term medical issues.
The mistreatment of detainees has caused an international outcry. This week, the United Nations High Commissioner for Human Rights, Michelle Bachelet, said she was "shocked that children are forced to sleep on the floor in overcrowded facilities, without access to adequate healthcare or food, and with poor sanitation conditions."
But her words apparently fell on deaf ears in the White House.
Published with permission of The American Independent.