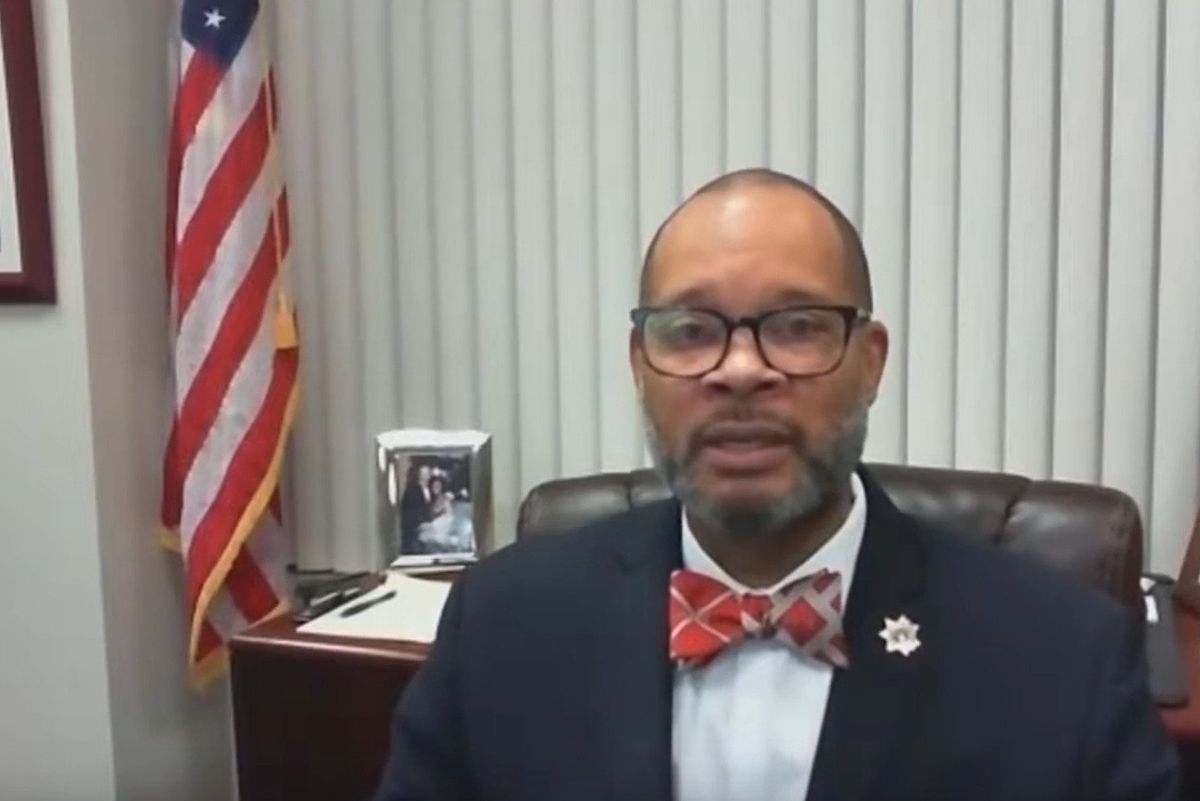 Nevada Attorney General Aaron Ford (D) has announced criminal indictments against six Republican "fake electors" who attempted to overturn the 2020 presidential election.
On Wednesday, the Washington Post reported that Ford charged six Republicans — including Nevada Republican Party chairman Michael McDonald and national committeeman Jim DeGraffenreid — with offering a false instrument for filing and uttering a forged instrument by submitting a signed fake elector certificate on December 14, 2020. The indictment alleges that McDonald and DeGraffenreid, along with co-defendants Jesse Law (the chairman of the Clark County Republican Party who recently announced a campaign for the state legislature), Nevada GOP vice chair Jim Hindle III, Shawn Meehan, and Eileen Rice all pretended to be the members of the Electoral College for Nevada, and attempted to give the state's six electoral college votes to Donald Trump, even though a majority of Nevada voters elected Joe Biden.

"When the efforts to undermine faith in our democracy began after the 2020 election, I made it clear that I would do everything in my power to defend the institutions of our nation and our state," Ford said in a public statement. "We cannot allow attacks on democracy to go unchallenged. Today's indictments are the product of a long and thorough investigation, and as we pursue this prosecution, I am confident that our judicial system will see justice done."
According to the Nevada Daily Independent, all six defendants are charged with two felonies apiece, each of which carry punishments of at least one year in state prison, up to a maximum of four and five years. Ford's investigation of the six fake electors had flown under the radar until November, when Politico reported that legal proceedings in the Silver State were underway. Wednesday's indictment comes just over a week before the three-year statute of limitations was due to end on December 14.
The "fake electors" scheme involved Republican activists in multiple swing states Biden narrowly won in 2020 — like Arizona, Georgia, Nevada and Wisconsin — sending slates of alternate electors who would instead give their states electoral vote haul to Trump, thereby constituting an official dispute in the results of the election on January 6, when Congress met to certify the electoral college. John Eastman and Kenneth Chesebro, who helped orchestrate the plot, theorized that these disputes would then give those swing states a window of time to challenge election results in the court and delay or even halt Biden's inauguration.
Ford's announcement of the indictment of fake electors comes on the same day as a civil lawsuit was settled in Wisconsin, where fake electors there all agreed to acknowledge that Biden won the election, and that they would not serve as electors in 2024, or in any other election where Donald Trump would be on the ballot.
Reprinted with permission from Alternet.