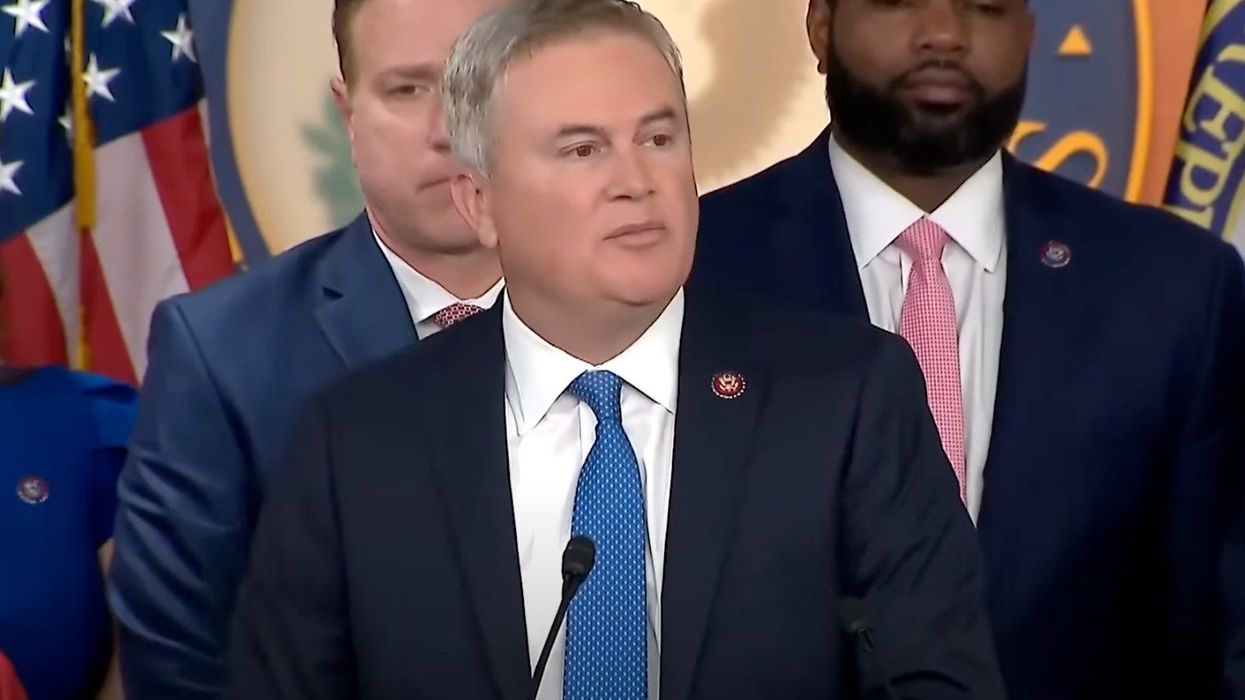 With 2024 GOP presidential frontrunner facing four criminal indictments and a variety of civil lawsuits, right-wing media outlets and MAGA conspiracy theorists have been claiming that President Joe Biden's son Hunter Biden is the real legal story. But legal experts have responded that there is no evidence showing the type of criminal conspiracy within the Biden family that Trump's supporters are alleging.
House Republicans have subpoenaed Hunter Biden to testify during a closed-door deposition on December 13 — and he was quick to respond that yes, he'll be there.
In an op-ed published on November 29, MSNBC's Hayes Brown argues that if Biden's testimony makes anyone look bad, it will most likely be House Republicans.
"Rather than fight the subpoena," Brown observes, "Hunter Biden appears eager, maybe too eager, to appear before the GOP-led panel. In a letter from his lawyer on Tuesday, Biden not only agreed to testify, but to do so in an open committee session. And in his response, Oversight Committee Chair Rep. James Comer, R-Ky., made clear how caught off guard he was — and how unprepared he is to back up his tough talk in public."
Abbe Lowell, Hunter Biden's lawyer, told Comer, "Your fishing expedition has become Captain Ahab chasing the great white whale."
"Demanding a public hearing is a dramatic and potential fraught play from Lowell, who has been spearheading an aggressive counteroffensive strategy for his client," Brown notes. "Could such a hearing be embarrassing for Hunter Biden? Yes, definitely. It's a chance for Republicans to bring up the very public scandals he's been linked to and the personal demons that have haunted (him)…. And yet, despite those risks, Lowell in his letter is clearly ready to call Comer's bluff."
Brown continues, "And as he noted, history is on his side in this case. The scramble for Republicans to find something impeachment-worthy to use against Biden has been an absolute circus…. But based on what we've seen so far, it seems more likely that any trap that gets sprung would be ACME-branded and backfire completely on the hapless coyote — er, I mean Comer — who set it."
Reprinted with permission from Alternet.