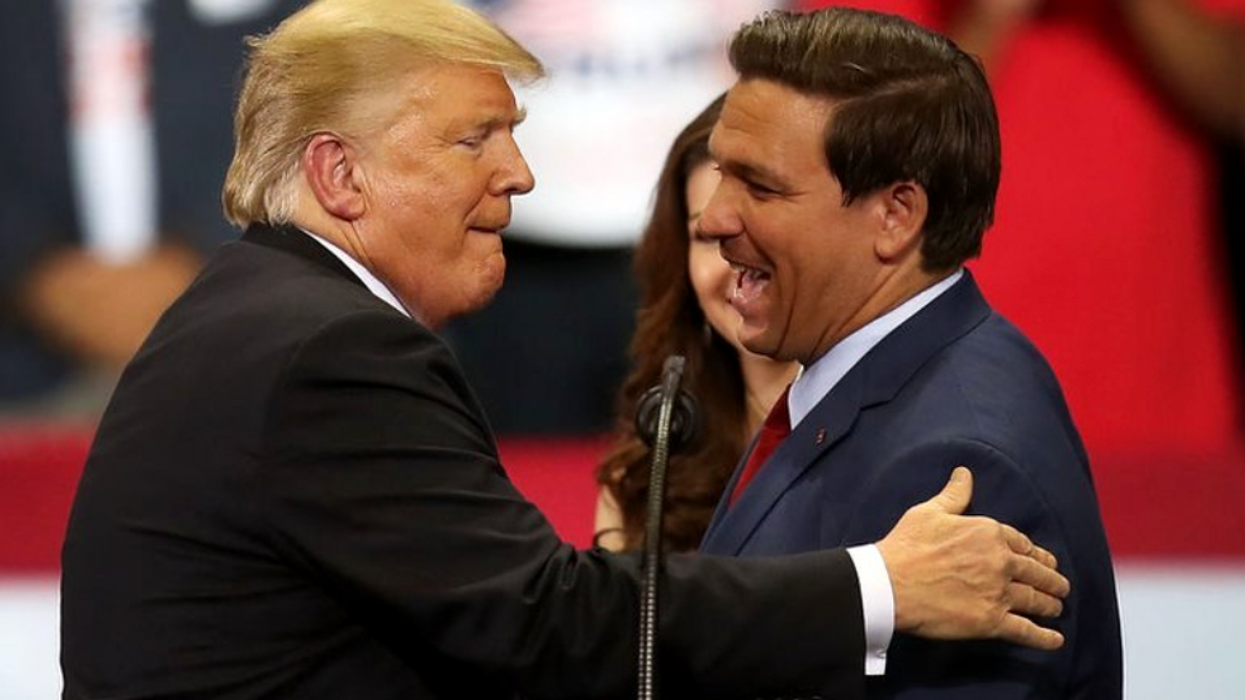 Never Back Down, the super PAC backing Florida Governor Ron DeSantis aired its first advertisement via Fox News Sunday lambasting former President Donald Trump for "spending millions on attacking"the governor, Axios reports.

The ad titled "Fight Democrats, Not Republicans," was fueled by the former president's complaint that DeSantis has not shown enough support amid his legal troubles in Manhattan — but it also teases the governor's upcoming 2024 presidential bid.
Additionally, the commercial raises the question, "What happened to Donald Trump?" saying, "Trump should fight Democrats, not lie about Governor DeSantis."
Mediaite reports:
The former president has gone so far as to smear the Florida governor by suggesting he is a pedophile. Recently, Trump's Make America Great Again PAC released an ad mocking DeSantis for reportedly eating pudding with his fingers — which the governor has denied.
According to Mediaite, Erin Perrine, former Trump communications director who now serves as communications director at Never Back Down, told Axios, "The ad is right: What happened to Donald Trump?"
The DeSantis group asserts in the ad, "Donald Trump is being attacked by a Democrat prosecutor in New York. So why is he spending millions attacking the Republican governor of Florida? Trump's stealing pages from the Biden-Pelosi playbook, repeating lies about Social Security."
Axios reports:
From the pro-Trump side, the first ad by the Make America Great Again super PAC flayed DeSantis on Social Security, a big issue for both the primary and the general election. The ad tied DeSantis to Republicans who've suggested cuts to Social Security and Medicare.
Watch the video below or at this link.
Reprinted with permission from Alternet.