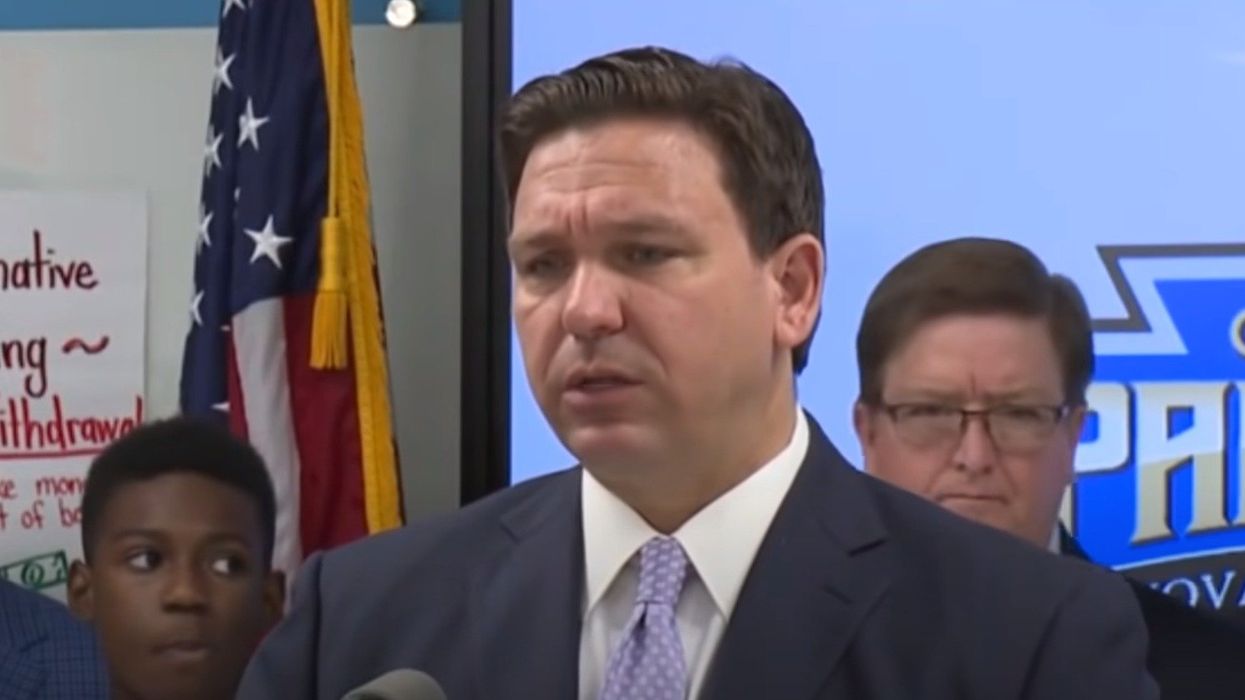 Florida GOP Governor Ron DeSantis attempted to launch his 2024 presidential campaign on Twitter Spaces with Elon Musk, but failed as the social media's live audio platform repeatedly crashed.
The event was supposed to begin at 6:00 PM ET, but started late, never seemed to get off the ground, and sometime around 6:20 just abruptly ended.
The mockery of both Musk and DeSantis was widespread.
Presidential historian Michael Beschloss weighed in several times.
"Is Twitter audio conking out because DeSantis has gotten cold feet about running for President?"
"DeSantis announcement still crashing after fifteen minutes–not an inspiring harbinger of his leadership competence as President."
"It's twenty minutes in, and still the DeSantis announcement is crashing–anyone have a metaphor to suggest?"
Twitter seemed to be fueled by massive mockery.
"The DeSantis live event on Twitter has already featured reverb, audio cutting out, chatter from the participants as they scramble to fix audio problems, and now another extended period of silence," reporter Jamie Dupree tweeted. "'The servers are straining somewhat' as someone whispers in the background."
That someone appears to have been Musk.
\u201c"Servers are straining somewhat" -- Elon Musk on his Twitter Space with Ron DeSantis\u201d

— Aaron Rupar (@Aaron Rupar) 1684965881
Attorney Brad Moss appeared to mock both Musk and his SpaceX Starship explosion last month that reportedly "spread particulate matter for miles."
"Elon's products usually blow up so this is nothing new," Moss tweeted.
Democratic political strategist Tom Bonier summed it up as Twitter appeared to pull the plug: "And just like that, the DeSantis launch ended. Without ever really beginning."
But Musk tried again, and with a far smaller audience, according to the counter on the app, about 205,000 listening. The second time the technical aspects seemed to work better.
Host David Sacks asked DeSantis why he chose to launch his campaign on Twitter Spaces, and the Florida governor replied that just as he bucked convention during the COVID pandemic, he decided to not follow the crowd in launching his campaign.
DeSantis did not mention his coronavirus statistics, including Florida ranking third in total cases and deaths, and in the top 10 for per capita cases and deaths.
Even before the first attempt failed, the Biden Campaign was quick to capitalize on the mayhem, tweeting a link to donate, saying, "This link works."
\u201cBiden is trolling Musk and DeSantis in real time.\u201d

— Mehdi Hasan (@Mehdi Hasan) 1684966888
But even once the second attempt was live, the discussion was widely panned.
Veteran Republican presidential campaign strategist Stuart Stevens tweeted, "As presidential announcements go, this is the three stoned guys who couldn't get a date in their dorm room on Saturday night version."
SiriusXM host Michelangelo Signorile, a veteran journalist, observed, "DeSantis could have had millions of people watching as he launched if he did this on TV. Instead he got 100k listening to whiny rich guys on this broken down app, which malfunctioned at the start. And many of those people listening are just here for the train wreck."
MSNBC's Chris Hayes concluded, "I'm sorry but this is an ASTOUNDINGLY HUMILIATING degree of incompetence. Unspinnable failure. Total and complete. Fully public."
Making clear DeSantis has made enemies nationwide, the DC Public Library tweeted, "We have better audio and don't ban books."
By the end, "#DeSaster" was trending on Twitter.
Reprinted with permission from Alternet.