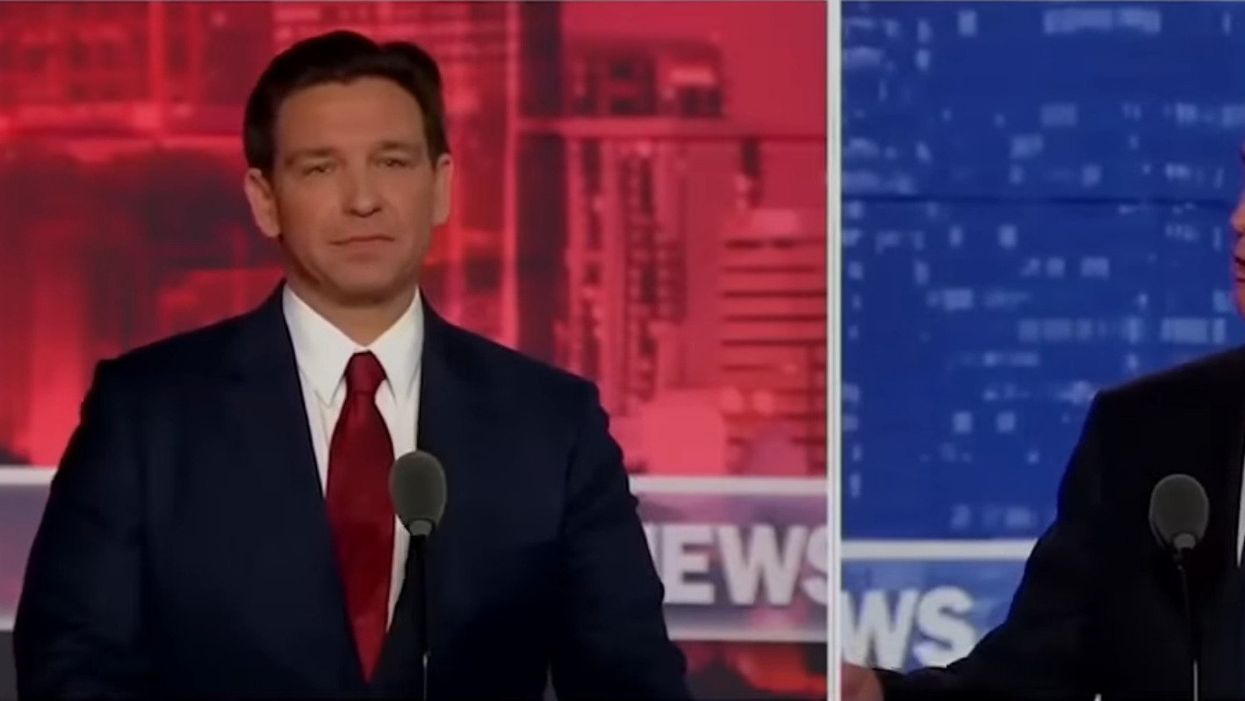 DeSantis and Newsom
Florida Gov. Ron DeSantis' ill-fated candidacy received a series of body shots Thursday night as California Gov. Gavin Newsom took the Republican to the mat repeatedly during a Fox News' moderated debate.
One particularly devastating moment was an exchange about immigration when Newsom obliterated DeSantis' supposed bona fides on the subject. Newsom began by pointing out DeSantis' changing position on the matter, then laid bare just how grotesque a person the Florida governor truly is.
"The last guy [DeSantis] you want to talk to on immigration. Your immigration policy can best be described as a governor from the state of Florida going into another state, the state of Texas; lying to migrants, promising them jobs and housing, sending them to an island, Martha's Vineyard; and then sending them to a parking lot in Sacramento, California.I met with those migrants that you lied to, under false pretense. That kind of gamesmanship, using human beings as pawns, I think, is disqualifying. So again, a guy who stands here who's been out on the Republican debate stage, saying, well, he's going to be tough, he's going to shoot people with backpacks, and that he has a strategy to potentially even invade our second-largest trading partner, Mexico; that has a record of supporting amnesty and supporting reforms under the Obama administration, is the last guy who should be standing on stage talking about the issue of immigration reform tonight.
Enjoy.
And if you'd like to watch a shorter edit that highlights how hilariously uncomfortable DeSantis is with the eloquent recitation of his monstrous immigration policies, enjoy this clip.
Reprinted with permission from Daily Kos.