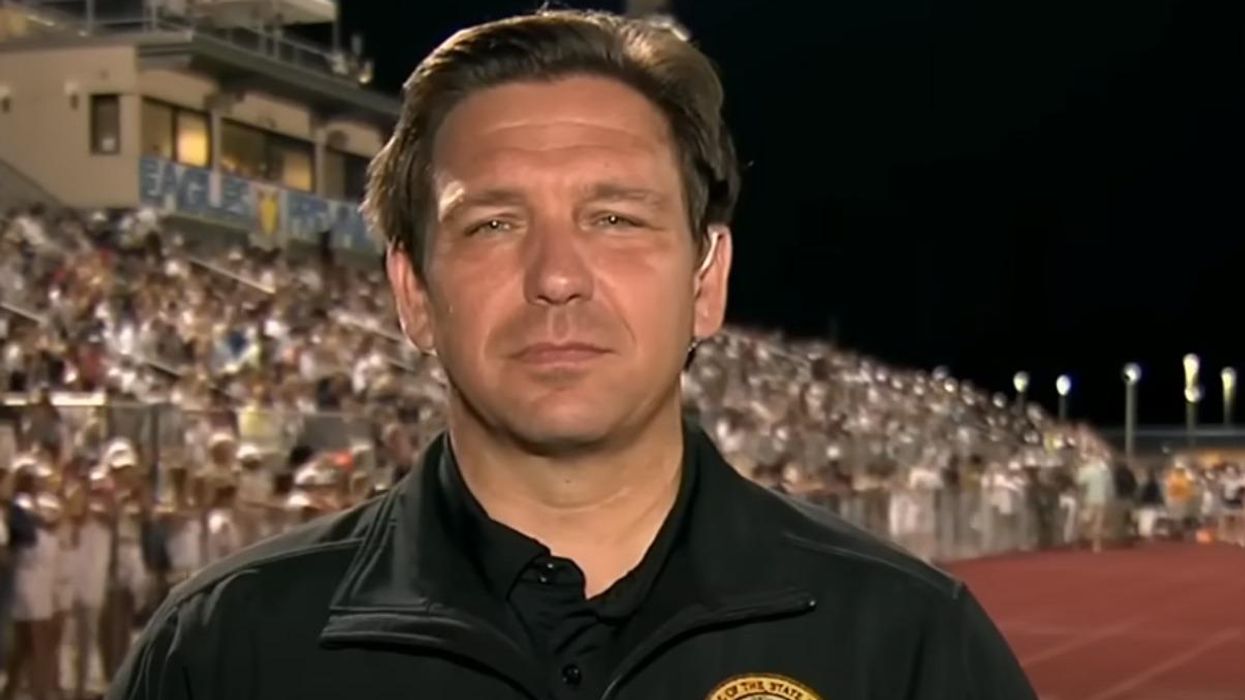 Florida Governor Ron DeSantis and his allies continue to hope that he will be able to turn his struggling presidential campaign around, but some recent disappointments don't give the far-right governor much reason for optimism.
DeSantis' campaign suffered a major disappointment when billionaire Charles Koch's right-wing political network officially endorsed his 2024 GOP primary rival Nikki Haley, arguing that she is the candidate best equipped to overtake Donald Trump as the primary's frontrunner.
On top of that, the Washington Post reports, DeSantis' campaign has been suffering from "internal disputes."
"Ron DeSantis' presidential bid is facing extraordinary turmoil approximately six weeks before the Iowa Caucuses, with internal disputes erupting into public view as Republicans increasingly pin their hopes of stopping Donald Trump on a rival contender," according to Post reporters Hannah Knowles, Michael Scherer and Josh Dawsey.
A source described by the Post as someone "close to" DeSantis is doubtful that his campaign will recover. The source, interviewed on condition of anonymity, told the Post, "People increasingly think it's over. It's a dumpster fire."
The New York Times also reported Friday that Adam Laxalt, who is the chairman of his super PAC "Never Back Down," is stepping away from his position. This marks the second major departure from the PAC, with chief executive Chris Jankowski suddenly resigning prior to Thanksgiving. Laxalt's departure is arguably even more jarring, as he had known DeSantis ever since the two lived together when DeSantis was a naval officer.
"After nearly 26 straight months of being in a full-scale campaign, I need to return my time and attention to my family and law practice," Laxalt wrote in his resignation letter, adding that he was still supporting the Florida governor's bid for the presidency.
DeSantis' poll numbers have been sliding over the past few months, with RealClearPolitics' national polling average showing his lead over the other non-Trump candidates effectively evaporating between mid-September and mis-November. Haley has overtaken DeSantis as the number two Republican in New Hampshire, and the former South Carolina governor is gaining on him in Iowa. The Iowa caucuses will take place on January 15, 2024.
Reprinted with permission from Alternet.