Bannon Says QAnon Is "FBI Psyop" After Embracing Cult In October 2020
@justinhorowitz_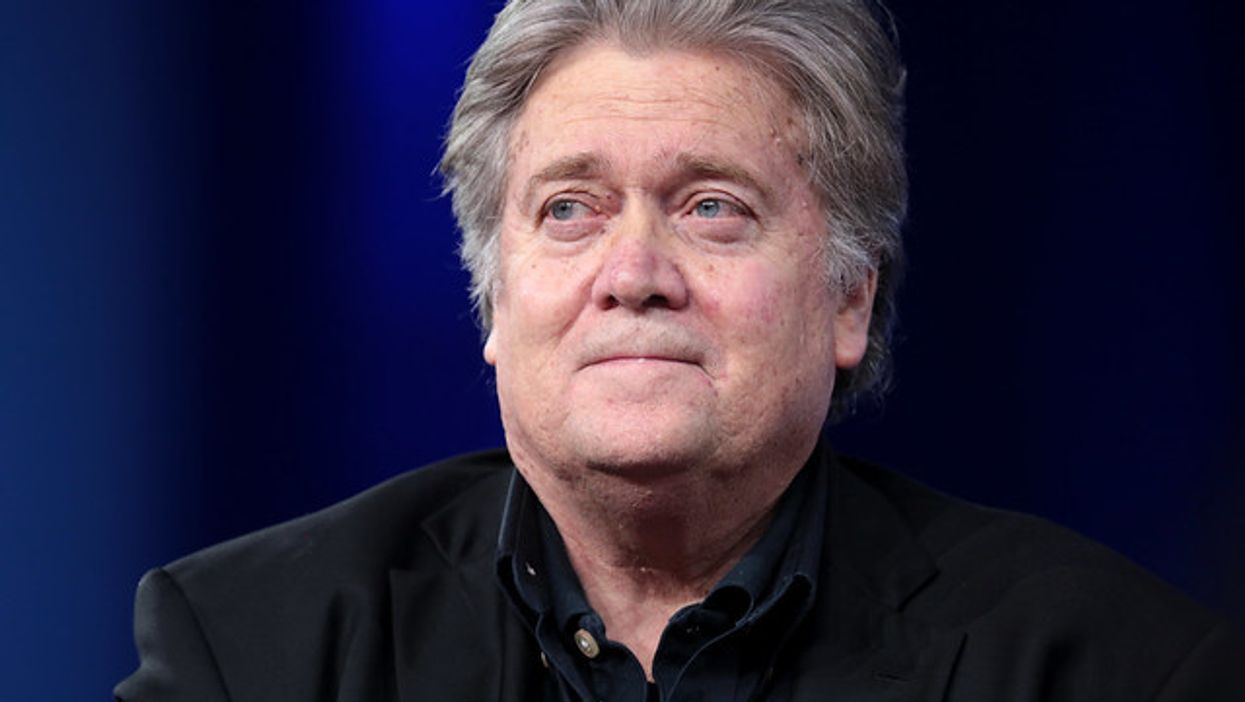 Reprinted with permission from Media Matters

After fully embracing QAnon, former White House chief strategist Steve Bannon is now denouncing the conspiracy theory.
QAnon claims that former President Trump was secretly working to take down a cabal of Satan-worshiping pedophiles who make up the "deep state" and Democratic Party. The conspiracy theory has been labeled as a domestic terror threat by the FBI and has been linked to multiplearrestsofQAnon supportersconnected to the January 6 Capitol insurrection.
Bannon embraced the conspiracy theory in late October while streaming his podcast War Room: Pandemic on YouTube. He went so far as to proclaim that QAnon "at least appears directionally to be correct" and suggested that the baseless theory is "real" and is "the elephant in the room."
Video fileVideo Player
00:0000:48SHARE
From the October 21, 2020, edition of War Room: Pandemic
Video fileVideo Player
00:0001:13SHARE
From the October 21, 2020, edition of War Room: Pandemic
Ever the pro-Trump strategist, Bannon has turned on the conspiracy theory following increased scrutiny of the far right in the wake of the January 6 Capitol insurrection. On January 22, Bannon's newsletter, Populist Press, had its lead story read "'Q ANON' AN FBI PSYOP."
CitationFrom the January 22 edition of Populist Press
The linked article suggested QAnon was a "psychological cyber operation" fabricated by the FBI to "discredit and ultimately derail the supporter base of US President Trump."
During the January 22 edition of War Room: Pandemic, Bannon and his co-host drilled down on their newfound disdain for the conspiracy, with Bannon calling one of the core QAnon claims that there would be mass arrests of prominent Democrats "nonsense." The co-host responded by labeling QAnon claims as "shortcuts to protecting your republic" and suggesting that QAnon followers are "in the way" of real political change with their "happy talk" and "fantasies."
From the January 21, 2021, edition of War Room: Pandemic

Bannon's embarrassing fall into the QAnon rabbit hole came and went as he watched Trump's loyal base of followers wreak havoc at the Capitol and fail to overturn the election results. His sudden turn to dismiss the conspiracy theory only further exposes the hollow political opportunism of his constant stream of misinformation and calls to violence as equally disingenuous and dangerous.