Advertising
Start your day with National Memo Newsletter
Know first.
The opinions that matter. Delivered to your inbox every morning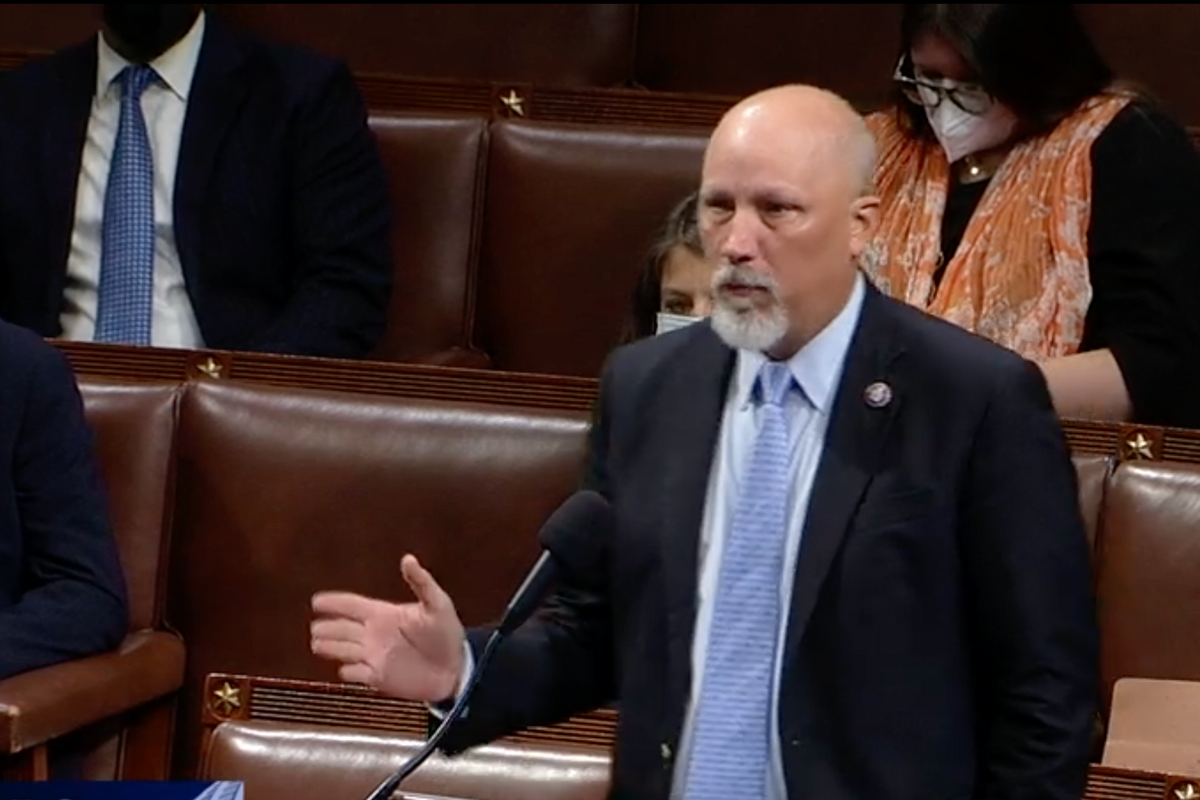 House Republicans are determined to pass funding bills that have no chance of becoming law as the U.S. Senate seeks a bipartisan agreement to avert a government shutdown.
Congress has not passed annual spending bills, meaning the federal government will partially shut down at the end of September unless the House, Senate, and president can agree on legislation.
On Tuesday, House Republicans voted to begin debate on four partisan bills to slash spending below agreed levels, though those bills stand no chance in the Democratic-led Senate.
On the same day, the Senate advanced a bipartisan plan to fund the federal government's operations for six weeks, extend disaster relief funding, and support Ukraine's defense in its war against Russia.
The Senate voted 77-19 to begin consideration of the temporary funding package, which is backed by both Majority Leader Chuck Schumer (D-NY) and Minority Leader Mitch McConnell (R-KY).
But House Speaker Kevin McCarthy (R-CA) reportedly told his caucus that the bill will not get a vote on the House floor. McCarthy faces threats from far-right Congress members that he will lose his speakership if he agrees to a bipartisan plan.
Majority Leader Steve Scalise (R-LA) told the Wall Street Journal that because the bipartisan bill does not include new border security funding, it would not come up in the House.
Florida Republican Rep. Byron Donalds called the bill a "non-starter," with an Axios reporter tweeting on Wednesday that he said, "That thing is dead over here."
"We're going to work hard to do the work for the American people, while the Senate can preen and posture with yet another swamp game by putting forward another continuing resolution of the status quo, rather than trying to change this place," said Texas Republican Rep. Chip Roy in a floor speech Tuesday.
Rather than consider the Senate package or any temporary funding legislation, nearly every House Republican voted on Tuesday to consider a series of four appropriations bills that include steep spending cuts to education, health care, child care, and nutrition programs. Even if all four proposals pass the House this week, they stand no chance of passing in the Senate and would not avert a partial shutdown.
Debate on the bills will eat up several hours of House floor time with just four days left before a shutdown.
Some members of the Republican Main Street Caucus, which claims to back "common sense, pragmatic legislation," have been critical of their House Republican colleagues for bringing the nation to the brink of a shutdown and have suggested that they might join with Democrats on a bipartisan deal.
"When you're trying to pass something through the House, you want to work as a conference," New York Rep. Mike Lawler told CNN on Tuesday, "And some of my colleagues have frankly been stuck on stupid and refuse to do what we were elected to do against the vast majority of the conference, who have been working to avoid a shutdown."
On September 22, Lawler slammed Republican colleagues such as Matt Gaetz of Florida, tweeting: "Create a crisis. Blame others. Pretend to solve."
But Lawler and the rest of the Main Street Caucus still voted with their party to advance the four-bill package.
"The choice facing Congress: pretty straightforward. We can take the standard approach and fund the government for six weeks at the current rate of operations, or we can shut the government down in exchange for zero meaningful progress on policy," McConnell said in a Wednesday floor speech.
If the government shuts down, it will continue to provide only essential functions, and no federal employees will receive pay.
In that scenario, families will lose food aid through the Women, Infants and Children nutrition program, food safety inspection will be halted, no one will be able to file new Social Security claims, and veterans will be unable to access services.
Recent shutdowns have done billions of dollars in damage to the nation's economy, reducing its gross domestic product. Bloomberg reported on Wednesday that the longer a shutdown lasts, the more economic damage it will do.
Still, some House Republicans and former President Donald Trump see a shutdown as a good thing.
"We should not fear a government shutdown. Most of what we do up here is bad anyway. Most of what we do up here hurts the American people," Rep. Bob Good (R-VA) said in July.
Reprinted with permission from American Independent.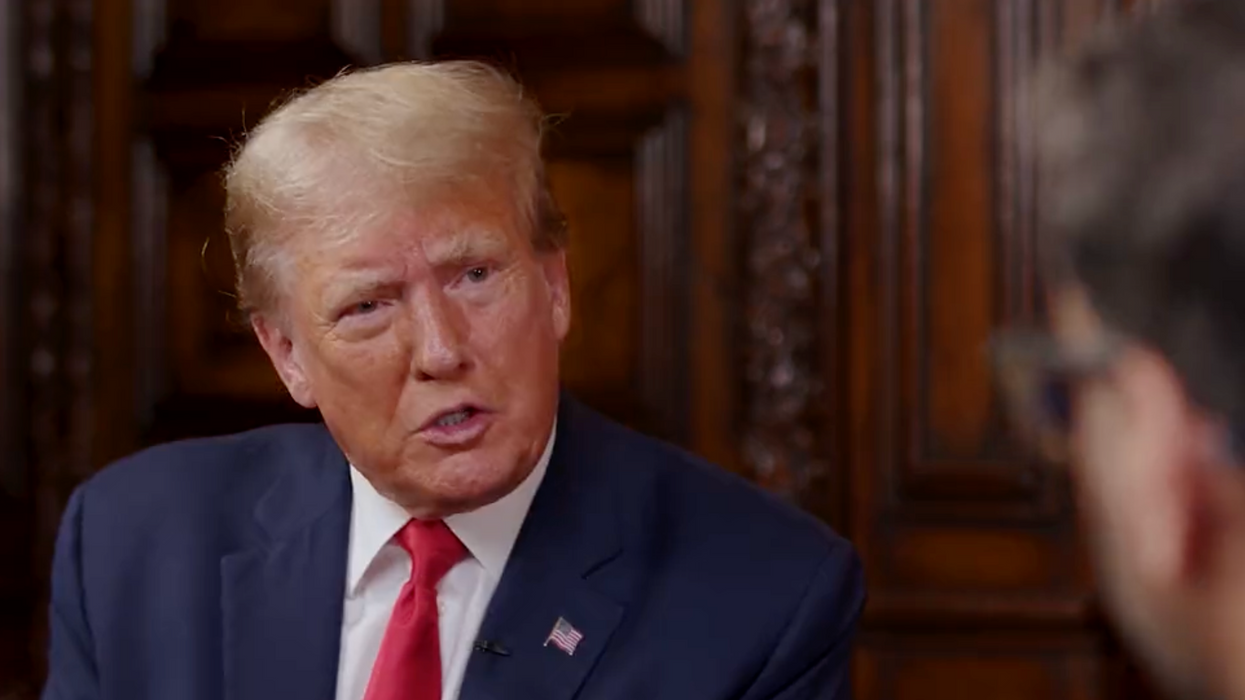 Photo by quapan licensed under CC BY 2.0
Donald Trump cannot stop blundering on his abortion stance.
To be fair, he's in a difficult position: Trump is the relatively rare Republican who understands that abortion bans are unpopular, and he wants to look ahead to a general election, in which support for a federal ban could really hurt him. But he's still competing in a Republican presidential primary, and that means he's going to need the votes of anti-abortion extremists. It's a tough balance to strike, and he's … not succeeding.
If Trump didn't have such a huge lead in the primary polls, he would have faced massive opposition from anti-abortion groups by now. And his latest gaffe might draw out more of that.
In an interview with The National Pulse, Trump appeared to question the motives of anti-abortion groups:
"This is an issue that's been going on for 52 years. I was able to end it. That gave tremendous negotiating power to the pro-life movement. Tremendous negotiating power. Because they can't do the things that they used to be able to do," Trump said, returning (as he always does) to his grievance that he's not properly appreciated for his pivotal Supreme Court appointments.
He continued: "The pro-life was fighting it, we have these groups fighting this thing for so many decades, but it's exactly 52 years as of a date in the not-too-distant future. And that's a long time. Everybody's raising money all the time—I don't know, maybe it's some kind of a business. I don't know what's going on, but everybody was amazed that I was able to do it, and I put them in a great negotiating position."
There's a fair bit of Trumpian word salad there, but "Everybody's raising money all the time—I don't know, maybe it's some kind of a business" does jump out. Being Trump, he's probably torn between admiration for anyone raising money and irritation that the money isn't going directly to him, but, as the DeSantis War Room account said, it kind of does sound like he was accusing anti-abortion groups of grifting.
That cannot help an already strained relationship between Trump and those groups. Trump has been reluctant to promise a 15-week federal abortion ban, has suggested that Republicans need to include stronger exceptions in their abortion bans, and has criticized Florida Gov. Ron DeSantis for signing a six-week abortion ban, calling it "a terrible thing and a terrible mistake."
Last spring, Trump did come under pressure from Susan B. Anthony Pro-Life America for dragging his feet on a 15-week ban—but following a private meeting, the organization's leader praised him, and the pressure eased. At this point, Trump's standing in the primary may look too strong for anti-abortion groups to be willing to criticize him too harshly, knowing that they're likely to have to rally the troops behind him in the general election. But he's certainly challenging their resolve on that one.
Reprinted with permission from Daily Kos.