A Tale Of Two Presidents: Clinton Stumps For Obama, While Bush Heads To Cayman Islands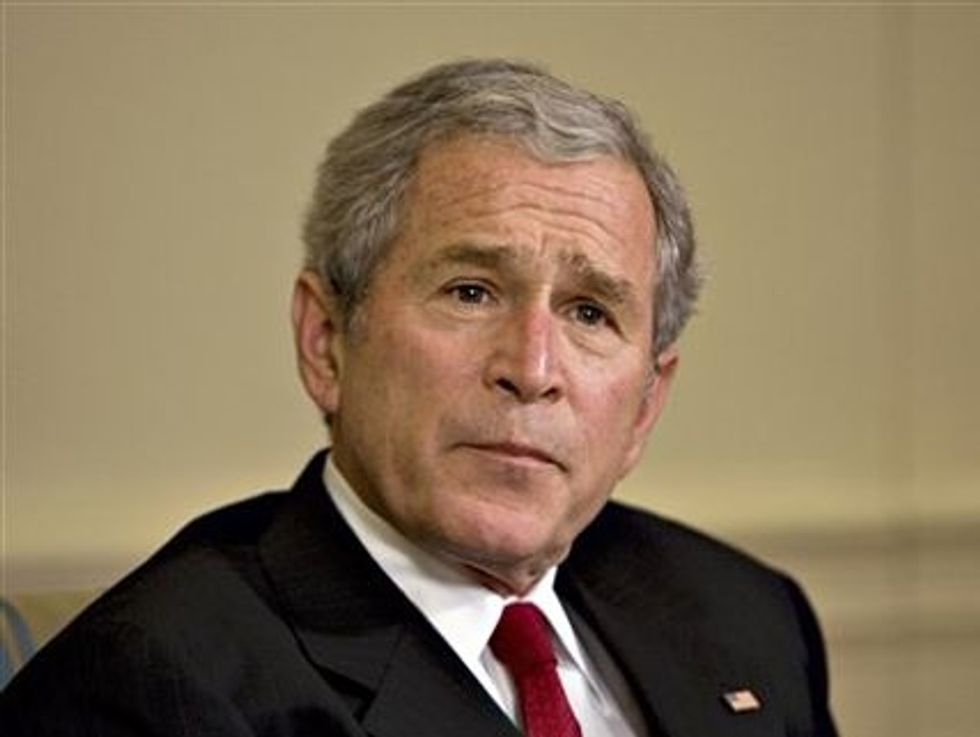 On Thursday, Bill Clinton will be campaigning for President Barack Obama while George W. Bush will be spreading a message that Mitt Romney would rather voters forget, in a stark example of the differing roles that the two former presidents have played in the 2012 campaign.
Clinton will spend Thursday on the campaign trail in Waukesha, Wisconsin. Throughout the 2012 campaign — but especially since giving a universally praised nominating speech on Obama's behalf at the 2012 Democratic convention — Clinton has been Obama's most effective surrogate, forcefully endorsing the president's agenda and gleefully attacking Romney and the Republican Party. Forced off the campaign trail by Hurricane Sandy with just six days until the election, Obama has become more reliant on Clinton than ever. In the past several days, the Obama campaign has dispatched Clinton to Ohio, Iowa, and Minnesota — where the former president blasted Romney for the faulty tax plan at the heart of his economic agenda.

Bush, on the other hand, will spend Thursday in the Cayman Islands, delivering the keynote address at the Cayman Alternative Investment Summit. As Romney struggles to convince voters that he understands their economic struggles, having the previous Republican president reminding them of the questions surrounding Romney's financial dealings in the Caymans is beyond unhelpful.
Of course, that shouldn't be much of a surprise; after all, Bush has not helped Romney at all throughout the campaign. From Bush's tepid endorsement of the Republican nominee — telling reporters "I'm for Mitt Romney" as a set of elevator doors closed on him — to his almost complete absence from the Republican convention and campaign trail, Bush and Romney seem to have come to a mutual understanding: the less mention of the years 2000-2008, the better.
There's a simple reason that Clinton is seemingly omnipresent in this campaign, while Bush can't even be found in this country: Clinton is one of the most popular political figures in America, while Bush is one of the most reviled. Romney has steadfastly avoided Bush — and will continue to do so in the campaign's final days — because if the campaign is framed as a choice between eight more years of Clinton or eight more years of Bush, it would be a landslide.
Photo credit: AP/J. Scott Applewhite, File