Accusing Manafort Of Witness Tampering, Mueller Seeks To Imprison Him Now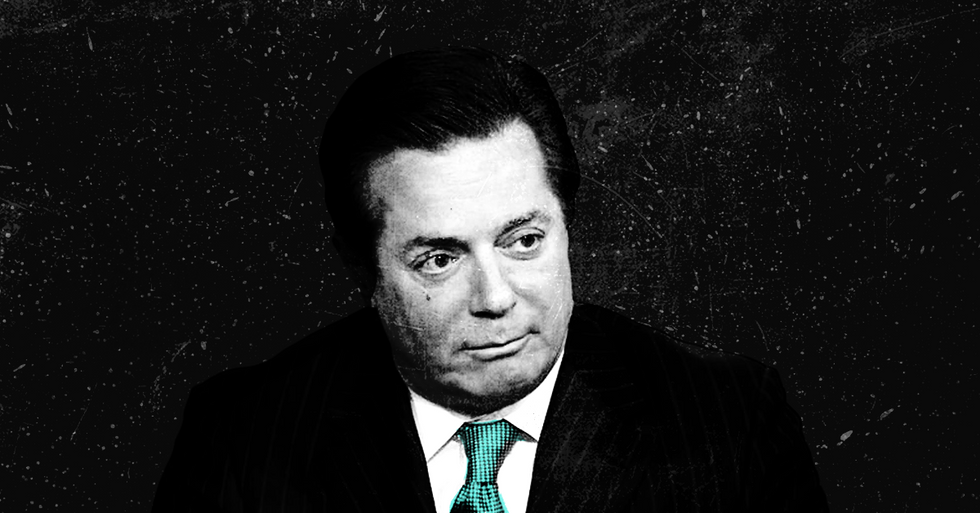 Special counsel Robert Mueller charged Paul Manafort with witness tampering in a new court document filed Monday night. Mueller sought to revoke his conditional release while awaiting trial on charges of money laundering, tax evasion, and acting as an unregistered foreign agent.
The court filing says Manafort tried "to tamper with potential witnesses while on pretrial release and, accordingly, has violated the conditions of his release."
The former Trump campaign manager has been under house arrest ever since the special counsel indicted him last October 30.   He stands accused of working on behalf of a Ukrainian politician allied with Russian President Vladimir Putin. Mueller's new accusations may cause the judge to end Manafort's house arrest and remand him to prison.
Specifically, Mueller says that the notorious lobbyist and fixer sent encrypted messages to former associates, urging them to make "materially false" statements about the Russia probe. At least one of those associates, affiliated with a lobbying team known informally as the "Hapsburg group," told Mueller's agents that in phone conversations and an encrypted messaging program, Manafort had tried to "suborn perjury" about the group's activities in the United States.
Prosecutors also filed the witness tampering allegations in federal court in Alexandria, Virginia, where he is under indictment on separate charges of bank fraud and tax evasion.
Neither Mueller's office nor Manafort responded to press inquiries about the new filing.