Activists Mobilizing Against Senate Trumpcare Bill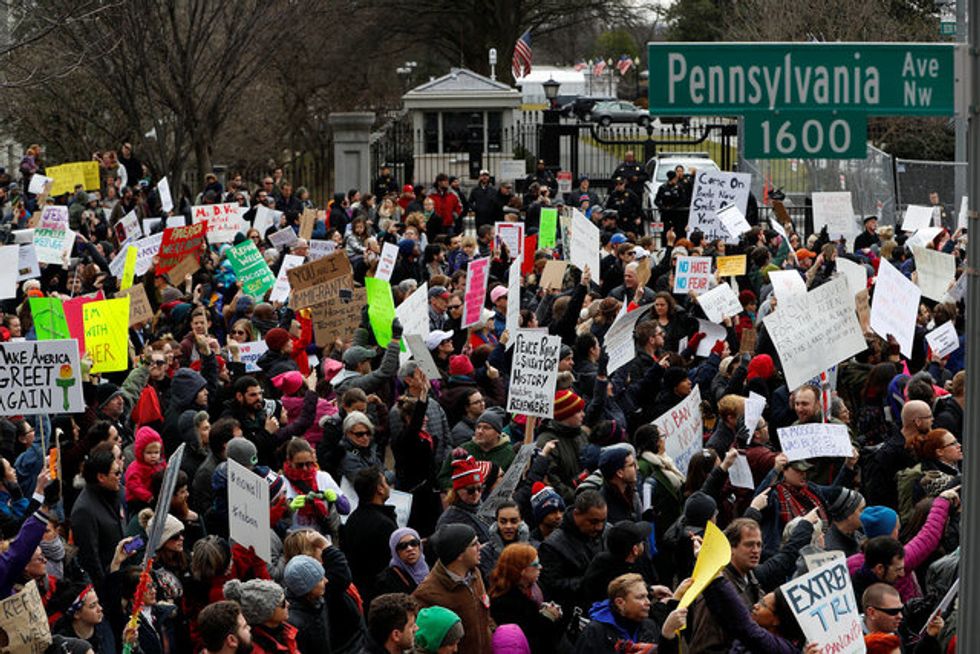 Reprinted with permission from Alternet.
Mitch McConnell is holding the country's health care hostage in a blacked-out Senate, and millions are rising up in anger.
You'd think a bill that revamps a sixth of the American economy and stands to strip 23 million Americans of their health care might warrant a debate, a public comment period, or god forbid, a public release. Unfortunately, this is Donald Trump's America, where the most exclusive club is wherever Mitch McConnell and his gang of 13 white men are hiding the latest version of the health care bill—from fellow Republicans, Democrats, the press, and the public.
With McConnell pushing for a pre-July 4 recess vote, and fears of a sequel to May's House vote, activist groups are pursuing a multi-pronged strategy to protect the Affordable Care Act:
The message is slowly getting through to Democrats. Activists have suggested withholding consent during Cabinet confirmations, but even fervent Democrats have bristled. Then on Monday night, Minority Leader Chuck Schumer said all options, including withholding consent and filibuster by amendment, are on the table.
"This radical departure from normal procedure, on a bill of such consequence," Schumer said as Democrats held the floor with a series of speeches Monday night, "leaves the Senate minority little choice but to depart from normal procedure as well."
Ilana Novick is an AlterNet contributing writer and production editor.
This article was made possible by the readers and supporters of AlterNet.