Al Qaeda Calls Islamic State Illegitimate But Suggests Cooperation
@reuters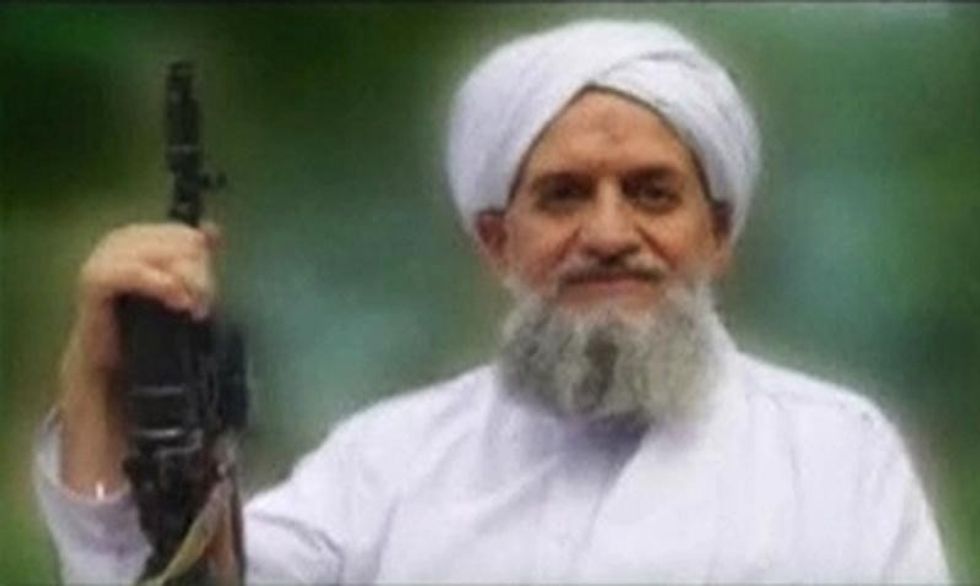 CAIRO (Reuters) – Al Qaeda leader Ayman al-Zawahri dismissed the Islamic State movement and its leader Abu Bakr al-Baghdadi as illegitimate but said his followers would join them in fighting the Western-led coalition in Iraq and Syria if possible.
In an audiotape on the internet, Zawahri said: "We don't recognize this caliphate."
It was not clear when the recording was made but references to events suggest it was made at least eight months ago.
Islamic State, which controls large parts of Iraq and Syria, has vowed to establish a caliphate in the Middle East.
Despite rivalries between Al Qaeda and Islamic State, former Egyptian doctor Zawahri suggested there was still room for cooperation when it came to combating the West.
"Despite the big mistakes (of Islamic State), if I were in Iraq or Syria I would cooperate with them in killing the crusaders and secularists and Shi'ites even though I don't recognize the legitimacy of their state, because the matter is bigger than that," he said.
Zawahri did not spell out his intentions in making such remarks. But they raised the possibility he could be hinting at some form of reconciliation.
(Reporting by Omar Fahmy; editing by Ralph Boulton; Writing by Michael Georgy; Editing by Toby Chopra)
A photo of Al Qaeda's new leader, Egyptian Ayman al-Zawahiri, is seen in this still image taken from a video released on September 12, 2011.  REUTERS/SITE Monitoring Service via Reuters TV