Alabama Locals Say Roy Moore Was Banned From Mall For Harassing Teen Girls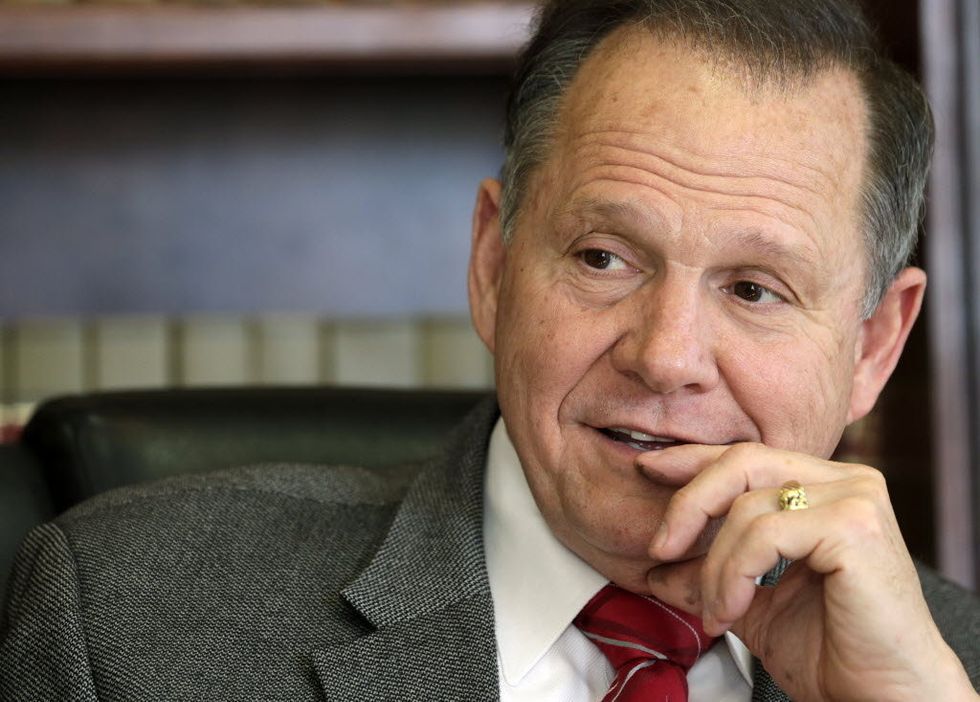 Reprinted with permission from AlterNet.
While the active ban list for Alabama's Gadsden Mall doesn't have records going back into the 1970s, numerous sources told the New Yorker that GOP Senate candidate Roy Moore was banned over his harassment of teenage girls.
Independent Alabama journalist Glynn Wilson echoed this in his own work, writing, "Sources tell me Moore was actually banned from the Gadsden Mall and the YMCA for his inappropriate behavior of soliciting sex from young girls."
From locals and cops to a former deputy district attorney, sources corroborate that Moore was well-known for his predatory behavior toward teenage girls. The New Yorker reports specifically that two officers confirm Moore's presence at the mall was "regarded as a problem" due to his badgering behavior toward girls.
Moore has thus far refused to exit the race, despite GOP leadership imploring him to do so amid mounting allegations of sexual assault.
Chris Sosa is a managing editor at AlterNet. His work also appears in Mic, Salon, Care2, Huffington Post and other publications. Follow him on Twitter @ChrisSosa.
Header image source.