Ambassador Quits Over Trump Attacking Europe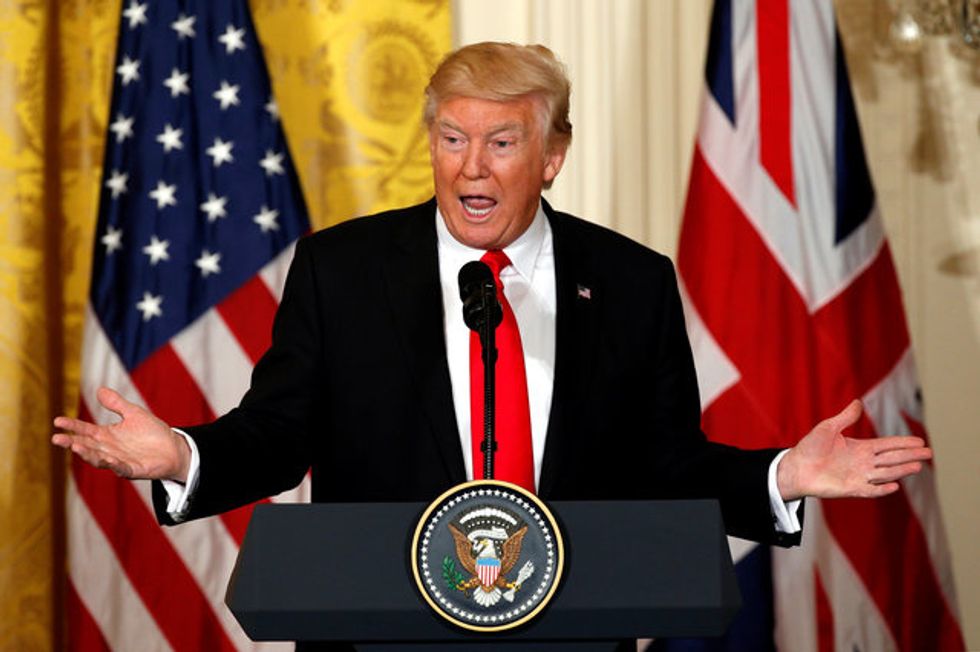 Reprinted with permission from Shareblue.
The U.S. ambassador to Estonia resigned on Friday in protest of Trump's disgraceful treatment of America's European allies, joining a growing list of career diplomats who have quit their posts in disgust over the Trump presidency.
James Melville, who has served as a diplomat for over three decades and as America's ambassador to Estonia since 2015, announced his resignation in a private Facebook post obtained by Foreign Policy.
Although Melville was already considering retiring soon, he said Trump's recent remarks about the European Union (EU) and disregard for longstanding alliances had convinced him that it was time to leave.
"For the President to say the EU was 'set up to take advantage of the United States, to attack our piggy bank,' or that 'NATO is as bad as NAFTA' is not only factually wrong, but proves to me that it's time to go," he wrote in the Facebook post.
Melville's resignation comes less than two weeks before this year's NATO summit in Brussels, where Trump will meet with more than two dozen U.S. allies to discuss global threats.
But in the weeks leading up to the summit, Trump has repeatedly made statements that suggest he's more interested in dismantling international alliances than strengthening them.
On Friday, Axios reported that Trump is threatening to pull the U.S. out of the World Trade Organization (WTO) — a move that would "throw global trade into wild disarray," officials said.
The day before, it was reported that Trump had tried to bribe French President Emmanuel Macron to leave the EU by offering a bilateral trade deal with France if it pulled out of the European alliance.
Also this month, Trump trashed America's allies at the G-7 summit and launched a trade war with the EU and Canada, then withdrew from the U.N. Human Rights Council.
This comes after a series of widely criticized decisions to renege on major multilateral commitments like the Iran nuclear deal and the Paris Climate Accord.
Meanwhile, Trump continues to praise dictators like Kim Jong Un and cozy up to adversaries like Russia.
This behavior is incompatible with diplomacy, Melville wrote, leading him to conclude that "the honorable course is to resign" from his post as a U.S. ambassador.
"I leave willingly and with deep gratitude for being able to serve my nation with integrity for many years, and with great confidence that America, which is and has always been, great, will someday return to being right," he added.
A senior State Department official told Foreign Policy that Melville's departure is a sign of growing frustration with Trump among career diplomats and other agency employees. He expressed concern that more resignations will follow.
"It means a lot when someone whose had it all in their career just says, 'I can't do this any longer,'" the official said. "I just wonder who's next."
About 60 percent of top-ranking career diplomats have fled the agency since Trump took office, and many critical positions remain vacant since Trump has failed to fill them.
In late March, more than 200 retired career diplomats signed a letter sounding the alarm about the corrosion of the State Department, warning that the Trump administration's neglect of the institution has "crippled" its capacity.
All of this has left America in a weakened and more isolated position on the global stage — which, incidentally, is exactly how Vladimir Putin would like us to be.
Published with permission of The American Independent.