Americans Wary Of Military Action In Syria: Poll
@AFP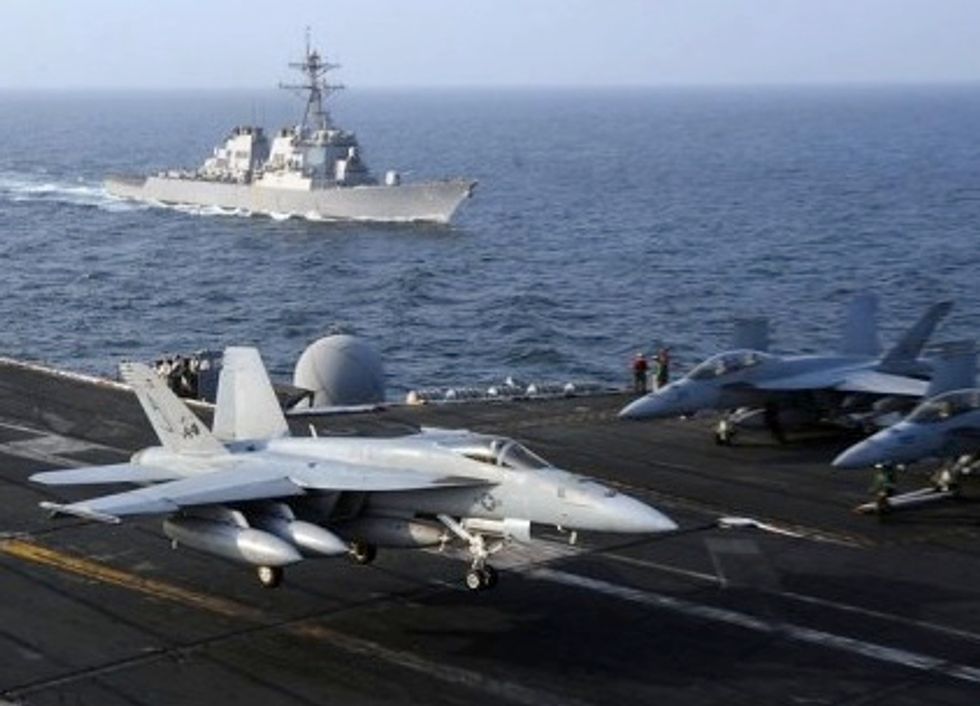 WASHINGTON (AFP) – Half of all Americans believe President Barack Obama should not intervene militarily in Syria in response to the regime's alleged use of chemical weapons, a poll released Friday said.
The public appears split on the issue of whether to use military force to directly punish Syria's President Bashar al-Assad for what the Obama administration says was the regime's use of poison gas on its own people in an attack that killed hundreds last week.
Just 42 percent of respondents to an NBC News poll supported Obama launching some sort of military action against Syria as a response, with 50 percent opposed and eight percent unsure.
Asked more specifically whether they would back a response limited to air strikes using cruise missiles fired from U.S. Navy ships aimed at destroying military facilities used to carry out chemical attacks, respondents were more in favor.
Fifty percent were supportive of that response, while 44 percent were opposed, according to NBC.
A larger number, 58 percent, said they agreed that the use of chemical weapons by any nation violates a "red line" that requires a substantial U.S. response, including possible military action.
But nearly eight in 10 said the president should be required to get congressional approval before intervention.
The poll of 700 people, with a margin of error of 3.7 percent, was conducted Wednesday and Thursday as the president weighed his options on responding to Assad.
Obama's national security team briefed more than two dozen members of Congress by telephone Thursday about the plans being considered as he laid out the case for military intervention.
Obama's administration has consistently stated that Assad's use of chemical weapons is a threat to the interests of the United States.
Still, just 21 percent of poll respondents said they think taking action against the Syrian government is in the U.S. national interest.
The NBC poll also showed Obama's overall job-approval rating sliding one point since July, to 44 percent. And approval of his handling of the Syria crisis stood at just 35 percent.
Photo Credit: AFP/Joshua Bruns