An Agenda For Revitalizing Our Democracy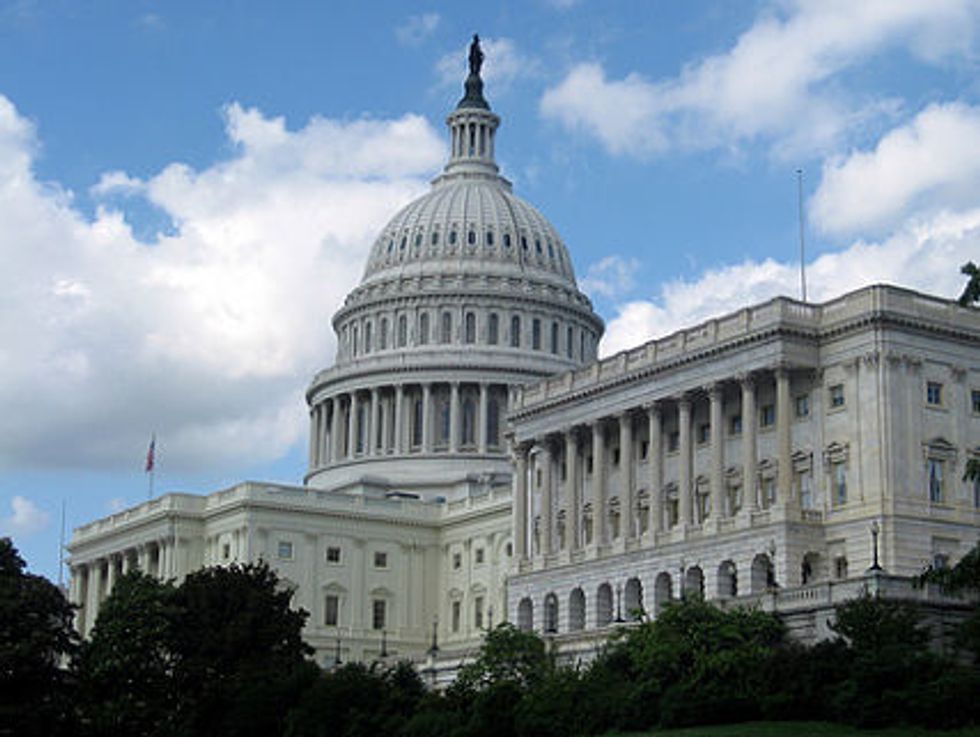 As part of the series "A Rooseveltian Second-Term Agenda," important steps that can get us back to a truly representative form of government.
This election was ample reminder of the myriad ways we urgently need to fix our democracy. As Justice Brandeis wrote a century ago, "We can either have democracy in this country or we can have great wealth concentrated in the hands of a few, but we can't have both." The greatest barrier to achieving the next Rooseveltian agenda proposed in these posts is the deep flaws in our democracy. To move forward on our aspirations, we need to integrate a democracy agenda into all of our battles for a fair economy and sustainable environment. Here is a short list of crucial reforms to revitalize our democracy:
1. Bolster voting rights. President Obama can make good on his impromptu remark that "we should fix that" when he addressed Election Day voting problems in his victory speech by pushing for passage of the Voter Empowerment Act, sponsored by New York senator Kirstin Gillibrand and Georgia representative John Lewis. The act's two major provisions would automate voter registration whenever people interact with the government and allow for same-day voter registration nationally. Other provisions address barriers to voting such as using mail to purge voters, partisan voter administration, and felony disenfranchisement. Nationwide early voting should be added to this agenda.
2. Change the electoral college. After another election in which the presidential candidates ignored the electorate in 40 states — with fewer people in those states bothering to vote — federal and state representatives from the outcast states should be eager for change. While it would be wonderful if that led two-thirds of Congress to amend the Constitution, an easier and more feasible path is offered by National Popular Vote. NPV is a compact between states representing more than half of the electoral college to cast their votes for the winner of the national popular vote. The movement is halfway to its goal with legislation passed in 12 states that together hold 132 electoral college votes, including California, Illinois, and New Jersey. Republican governor Jan Brewer added her support after this year's election. Imagine an election in which presidential candidates had to focus on issues and voter turnout in every state! The result would impact not just the presidency, but down-ballot races across the country.
3. Increase public financing. While Super PACs may not have gotten all their money's worth, the public agenda remains captive to the upper-income contributors and corporations who finance the lion's share of elections. We won't get a bumper crop of candidates who represent the interests of ordinary people until we have a campaign finance system that allows candidates to compete successfully by rejecting large contributions in return for small contributions matched by public funds. Getting there is impossible in this Congress, but that shouldn't stop reformers from constantly raising the flag while looking for opportunities to move forward in states. New York has a real shot of passing a good public financing bill in 2013. And when President Obama has the opportunity to appoint new Supreme Court justices, reformers should make both Citizens United and the 1976 Buckley v. Vallejo decision that equates money with speech major issues in the confirmation hearings.
4. Fix the filibuster. It's bad enough having a fundamentally undemocratic body like the U.S. Senate as a co-equal legislative body, but that institution's rules also thwart the constitutional provision that Senate decisions on legislation are to be made by majority vote. Democrats should not settle for making senators actually filibuster; they should put in place the proposal by Iowa senator Tom Harkin, which would reduce the votes needed to stop a filibuster from 60 to 51 over the course of debate.
5. Institute non-partisan redistricting. Partisan redistricting increasingly makes the congressional body designed by the Constitution to provide equal representation fall far short of that goal. While Democrats narrowly won the popular vote for members of the House this year, partisan drawing of congressional lines will result in Republicans having at least 30 more representatives. The path to change here is arduous: state by state. But a Supreme Court committed to the Constitution's vision of the lower body as a people's house could take a fresh look at permissible gerrymandering.
Cast by themselves, democracy reforms too often cause the public's eyes to glaze over, not seeing the connection between process and the pressing issues in their daily lives. Champions of creating a vital democracy can turn that around by connecting people's topmost concerns — good jobs, a secure retirement, affordable quality education, and, increasingly, climate disruption — to creating a government that works for all of us, not just the wealthy and CEO campaign contributors.
Richard Kirsch is a Senior Fellow at the Roosevelt Institute, a Senior Advisor to USAction, and the author of Fighting for Our Health. He was National Campaign Manager of Health Care for America Now. during the legislative battle to pass reform.
Cross-posted fromThe Roosevelt Institute'sNext New Dealblog
The Roosevelt Institute is a nonprofit organization devoted to carrying forward the legacy and values of Franklin and Eleanor Roosevelt.