An Open Letter To The Romney/Koch/Rove Electoral Machine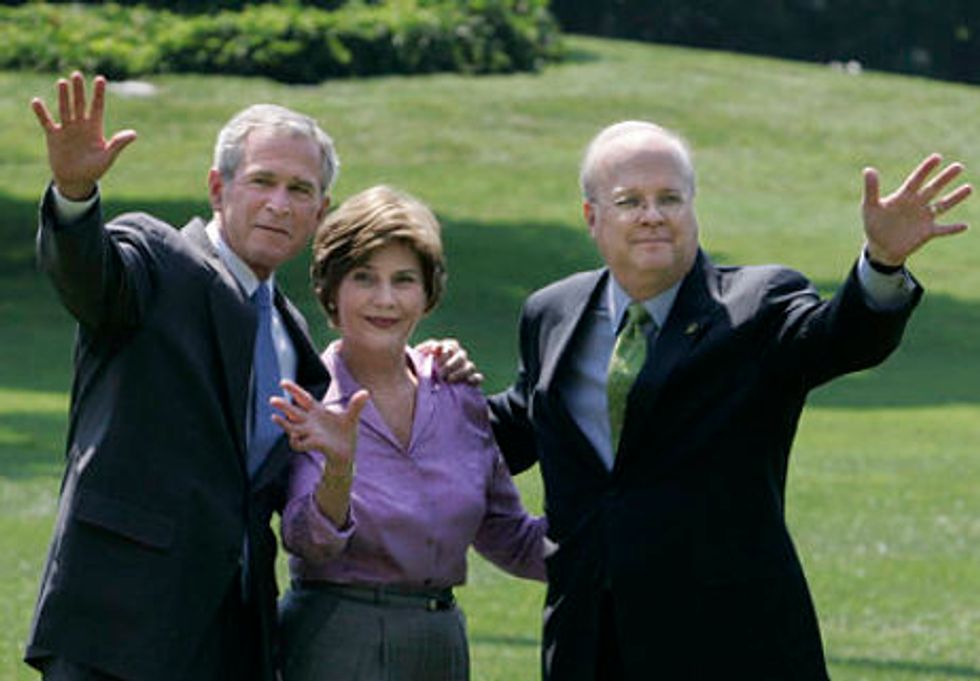 Hi there.
Over the past few days, the Ayn Rand-reading interns you "employ" to watch over your social networking ventures may have gotten to know me. I'm @LOLGOP on Twitter and I have a favor to ask.
I know that over the course of this election you're planning to spend a combined amount of about one and a half billion dollars to elect Mitt Romney. Much of that will be spent by your 501(c)(4) organizations – Americans for Prosperity and Crossroads GPS. These so-called "social welfare non-profits" do not have to report the names of any of their donors – so for all we know, Mitt Romney could have donated hundreds of millions himself to help you elect Mitt Romney. We may never learn the truth.
The idea that the next president will be beholden to interests who refuse to be identified is beyond frightening to a lot of Americans. But I understand the urge to be private. For three years I've been tweeting and Facebooking simply as LOLGOP because I didn't want my political beliefs to prevent me from getting a job. I'm a middle-class guy who went to public school and has student loans and a mortgage. But the difference between you and me is that I'm not trying to buy the presidency of the United States.
What I have earned by constant effort and marginal wit is a bit of a following of about 99,000 or so. Of this number, thousands are surely fake spambots who want to sell me porn to put on my free iPad. Also thousands of people who follow me to hate, mock or abuse me. But there are definitely enough people following me that any time you buy a promoted trend on Twitter, I'm going to be able to muck with their kind retweets of my dumb jokes.
That's what I did when the Romney campaign purchased #AreYouBetterOff:
#AreYouBetterOff now than you were four Paul Ryan lies ago?

— LOLGOP (@LOLGOP) September 4, 2012
#AreYouBetterOff pretending tax breaks for millionaires solves anything?

— LOLGOP (@LOLGOP) September 4, 2012
#AreYouBetterOff now that the GOP wasted money on a hashtag we can easily use to make the case for the President? nationalmemo.com/are-we-better-…

— LOLGOP (@LOLGOP) September 4, 2012
And that's what I did today when Americans for Prosperity purchased: #FailingAgenda:
#FailingAgenda : Buying lame hashtags and watching your money being used against you.

— LOLGOP (@LOLGOP) September 5, 2012
#FailingAgenda AKA the GOP Platform

— LOLGOP (@LOLGOP) September 5, 2012
#FailingAgenda Keeping this paid hashtag trending as the world laughs at you.

— LOLGOP (@LOLGOP) September 5, 2012
So here's where I ask for a favor. Will you please keep buying these promoted trends?
I know they aren't cheap – estimated at between $100,000 and $120,000 – but that's nothing compared with television airtime. And it gives me a great chance to really irritate the few people who are drawn in by your attempts to simulate a grassroots movement.
Today the Democrats bought their first hashtag — #Forward2012. I still believe it's probably the one bad product Twitter offers. Promoted accounts and tweets make a lot more sense and don't leave users feeling manipulated. But the trends are a perfect buy for folks like you who have far too much money to spend and are already experiencing diminishing returns on your TV and radio buys. And the Democrats are not willing to let any tactic go answered.
And this is all good for me. I'm getting lots of new followers — lots of new people who love to waste Koch/Romney/Rove money. (I just checked and now I have 100,000 followers. Thanks, fellas!)
So I just humbly ask you to please keep it up. If you choose to participate in this beneficial relationship (at least for me), I'd like to offer you another deal.
If you reveal your anonymous donors, I'll reveal my secret identity. Because when it comes down to it, I'm proud of my politics and my president. And if I have to endure a little hardship to expose your secret plot to purchase the presidency, I'm willing to give everything I've got.
Anxiously awaiting your intern's answer,
@LOLGOP