Angry At NSA Snooping, German Parliament Snips Lines To Verizon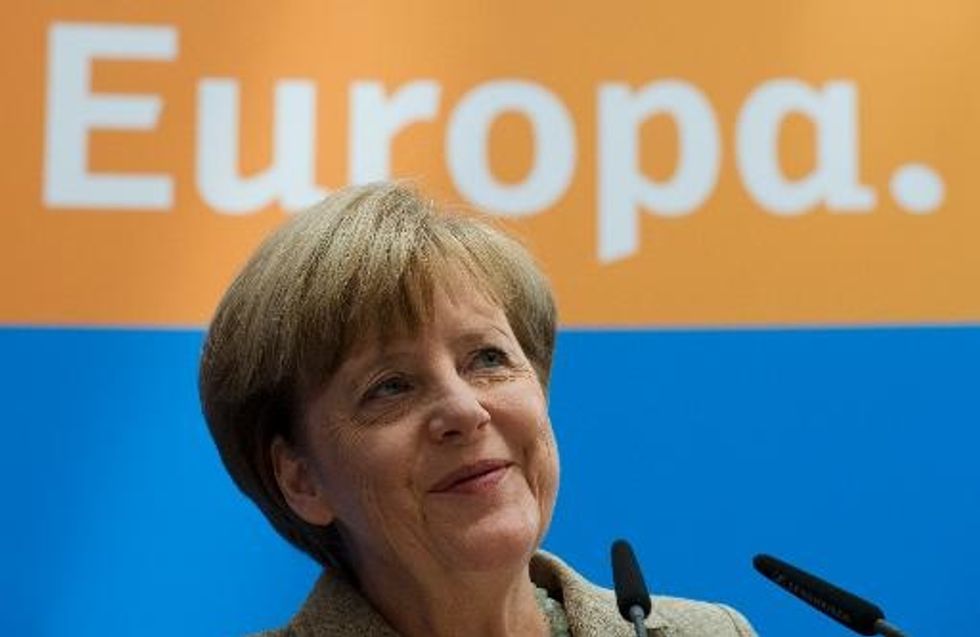 By Jean-Baptiste Piggin, dpa
BERLIN — Germany's parliament said Friday it is immediately terminating use by legislators and staff of internet access through Verizon, one of the biggest U.S. telecommunications companies.
The move comes a day after the German Interior Ministry said government agencies that use Verizon will "migrate" to Deutsche Telekom, an all-German company, by late 2015 because New York-based Verizon must share its call logs with a U.S. spy agency.
The parliament, which has offices spanning several city blocks in Berlin, cannot wait that long.
It will pay its phone and Web bills to a German subsidiary of Verizon, one of three providers it uses, until the end of the year, but make no more use of the access in that time, Petra Pau, a deputy speaker of the Bundestag, said.
Germany is still smarting at revelations, based on documents from U.S. whistleblower Edward Snowden, that Chancellor Angela Merkel's phone was monitored for years by the National Security Agency. Washington later brushed off German demands for a no-mutual-spying deal.
A deep rift remains between the U.S. view that spying is no sin and the German view that states must abstain from the unsupervised eavesdropping that once shored up Nazis and Communists in power in Germany.
Washington sent a former White House aide, John Podesta, to a U.S.-German "cyber dialogue" on Friday in Berlin where German Foreign Minister Frank-Walter Steinmeier scolded such abuses.
Steinmeier said the more important the internet became, the more necessary it was that governments and giant companies played fair.
"Data is power. And power must be restrained by rules," he said. "I believe trust can only be recovered if we abide credibly by rules."
Podesta, a former national security adviser, insisted Washington did not spy on "ordinary" people who pose no threat to the United States.
Offering new details of why the German government is ending its use of Verizon services, an Interior Ministry spokesman, Tobias Plate, said: "We wanted to get back more technological sovereignty and give to this to a German enterprise."
He said Verizon had not provided services to the major Berlin ministries, which traditionally use Deutsche Telekom services. There are also low-level federal offices all over Germany. He declined to say which offices' traffic had moved through Verizon networks.
Verizon is required under U.S. court orders to let the NSA see metadata on phone calls and emails through its network.
Plate said there was no concrete evidence that Verizon had let the NSA bug German official traffic, but Germany could not use a service that had a "relationship" with a foreign intelligence agency.
AFP Photo/John MacDougall
Interested in world news? Sign up for our daily email newsletter!