'Anonymous' White House Official Publishes Trump Takedown In New York Times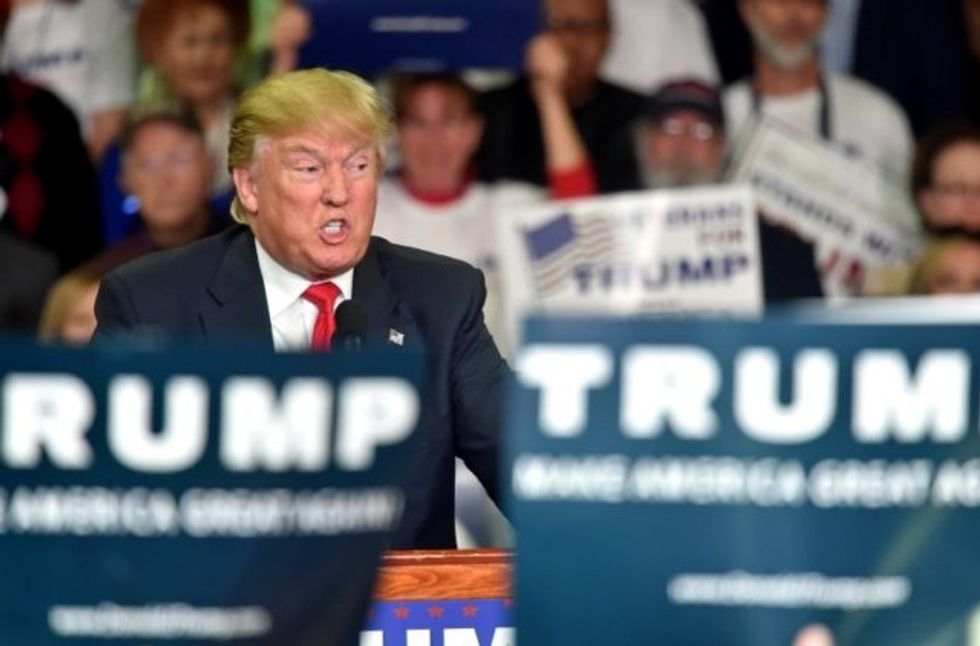 Reprinted with permission from AlterNet.
An anonymous senior Trump official published a blistering op-ed Wednesday in the New York Times denouncing the president and describing a "resistance" within his own administration working against him.
"The dilemma — which he does not fully grasp — is that many of the senior officials in his own administration are working diligently from within to frustrate parts of his agenda and his worst inclinations," the official writes. "I would know. I am one of them."
It goes on to say that Trump "continues to act in a manner that is detrimental to the health of our republic" — a stunning claim for any administration official to make, which explains the anonymity.
Strikingly, the op-ed says that some in the Cabinet considered invoking the 25th Amendment early in Trump's presidency because of the instability and incompetence they saw in him. However, the official wrote, they wanted to avoid a "constitutional crisis" and so avoided taking this extreme step.
The piece makes clear that this is not an ideological but personal crusade against the president. The writer expresses support for many of the policies of the administration — including, presumably, many that the typical members of the "resistance" find abhorrent. What the writer is concerned with is the danger the president poses because of his unique traits.
"The root of the problem is the president's amorality," it said. "Anyone who works with him knows he is not moored to any discernible first principles that guide his decision making."
It also describes behavior that is "erratic" and may reflect poorly on the president's mental health:
Meetings with him veer off topic and off the rails, he engages in repetitive rants, and his impulsiveness results in half-baked, ill-informed and occasionally reckless decisions that have to be walked back.

"There is literally no telling whether he might change his mind from one minute to the next," a top official complained to me recently, exasperated by an Oval Office meeting at which the president flip-flopped on a major policy decision he'd made only a week earlier.

The erratic behavior would be more concerning if it weren't for unsung heroes in and around the White House. Some of his aides have been cast as villains by the media. But in private, they have gone to great lengths to keep bad decisions contained to the West Wing, though they are clearly not always successful.
Much of this is public knowledge — Trump's repetitive rants, impulsiveness, and poor judgment are on display every day. This has led many observers, even those within Trump's party, to argue he is unfit for office. It is significant, however, that a sitting official is making it clear that insiders acknowledge this view of the president and actively see their jobs as working against it.
This op-ed thus supports the narrative pushed by Michael Wolff, author of Fire and Fury, and Bob Woodward, author of the forthcoming Fear , that have made similar claims about Trump aides undermining him while believing that he is incompetent and dangerous.
The Times notes that it took an unusual step by publishing an anonymous op-ed.
"We have done so at the request of the author, a senior official in the Trump administration whose identity is known to us and whose job would be jeopardized by its disclosure," the editors said in a note. "We believe publishing this essay anonymously is the only way to deliver an important perspective to our readers."
The White House did not respond to a request for comment.
Cody Fenwick is a reporter and editor. Follow him on Twitter @codytfenwick .