Army Will Investigate 'White Power' Signs Flashed At Football Game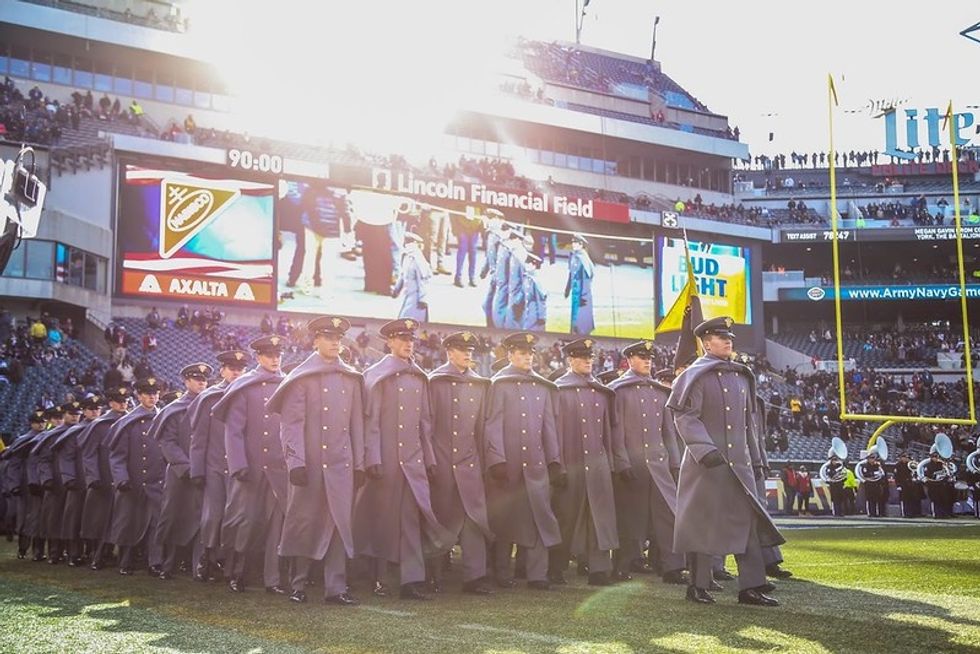 Reprinted with permission from Alternet
U.S. military officials announced Saturday that there will be an investigation after cadets were seen at the Army-Navy game flashing a symbol associated with white power.
The students were seen on screen during a live shot of a broadcaster making the gesture with their thumb and their forefinger in a circle.  While this symbol is often referred to as the "OK" sign or is used as part of the "circle game" to punch people, it has also been re-appropriated by some racists as a symbol of white power.
"West Point is looking into it and we do not know the intent of the cadets," said Lt. Col. Christopher Ophardt to NBC News. Cmdr. Alana Garas of the Naval Academy also told the outlet: "We are aware and will be looking into it."
The video was repeatedly shared on Twitter:
Some observers argued that it was obvious that the students were using the symbol without any racist implications. But part of the intent of the gesture as a symbol of white power has been its ambiguity and plausible deniability. And the fact that it is open to multiple interpretations has been exploited by some as a form of racist trolling to avoid the normal consequences of open bigotry.
This is likely why Ophardt's statement emphasizes discerning the cadets' motives for using the symbol.