As Campaign Aide Goes To Prison, Trump Fumes At Mueller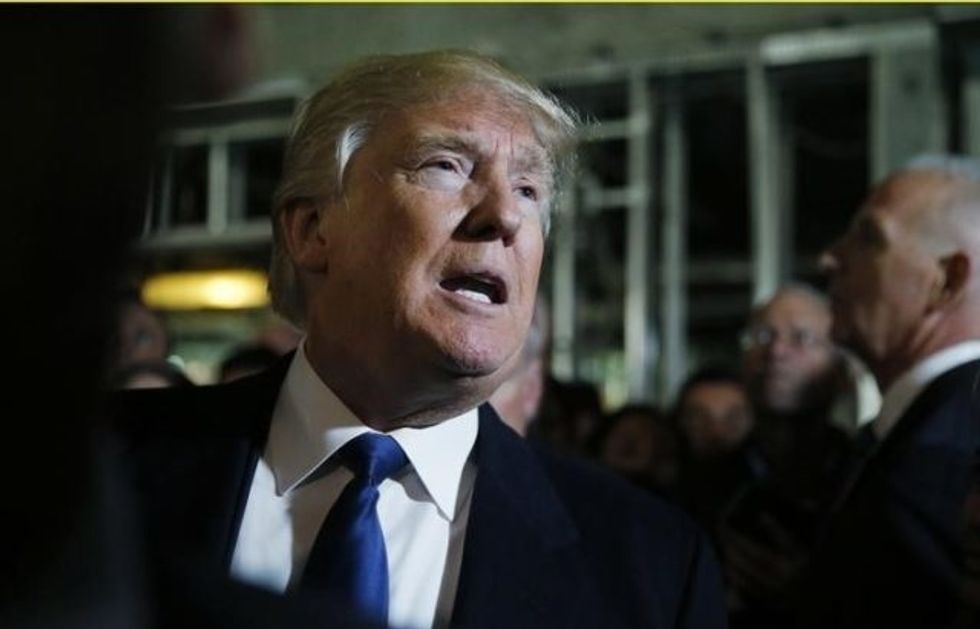 Reprinted with permission from Shareblue.
Trump launched his latest Twitter tirade about special counsel Robert Mueller on the same day yet another of his senior campaign aides heads to prison.
Trump has repeatedly attacked Mueller, who is investigating Russian interference in the 2016 presidential election and the Trump campaign's involvement in that attack.
On Twitter, Trump asked if Mueller will "be covering all of his conflicts of interest in a preamble" to his final report, and whined that the special counsel should "be recommending action on all of the crimes of many kinds from those 'on the other side'."
He also implored Mueller to include statements "from hundreds of people closely involved with my campaign who never met, saw or spoke to a Russian during this period".
He concluded, of course, with, "There was NO Collusion & Mueller knows it!"
Meanwhile, in the real world, Trump's former campaign advisor George Papadopoulos is headed to prison.
Papadopoulos was a foreign policy adviser to Trump in 2016, during the election.
During the course of Mueller's investigation, Papadopoulos lied to the FBI and tried to hinder the probe. He has pleaded guilty to the charge and has been sentenced to 14 days in prison, a $9,500 fine, and a year of supervised probation.
Papadopoulos is just the latest figure associated with Trump to face prosecution despite Trump's Twitter rants.
His campaign chairman Paul Manafort was found guilty on 8 counts, including tax fraud and bank fraud.
Former National Security Adviser Michael Flynn pleaded guilty to lying to the FBI and is now assisting the investigation into Russia and Trump.
His former personal attorney, Michael Cohen, has pleaded guilty to multiple charges, including tax evasion, making excessive campaign contributions, and making false statements.
Trump is surrounded by criminality and unethical actions. His closest and most influential advisors during his 2016 campaign are admitted lawbreakers.
When Trump protests and attacks Mueller, it is a testimony to how effective the special counsel and his investigators have been at uncovering crime at the highest levels of Trump's organization.
Trump's wailing indicates there are consequences to his own embrace of thuggery.
Published with permission of The American Independent.