At Putin's Order, Trump Reorders Schedule For Paris Summit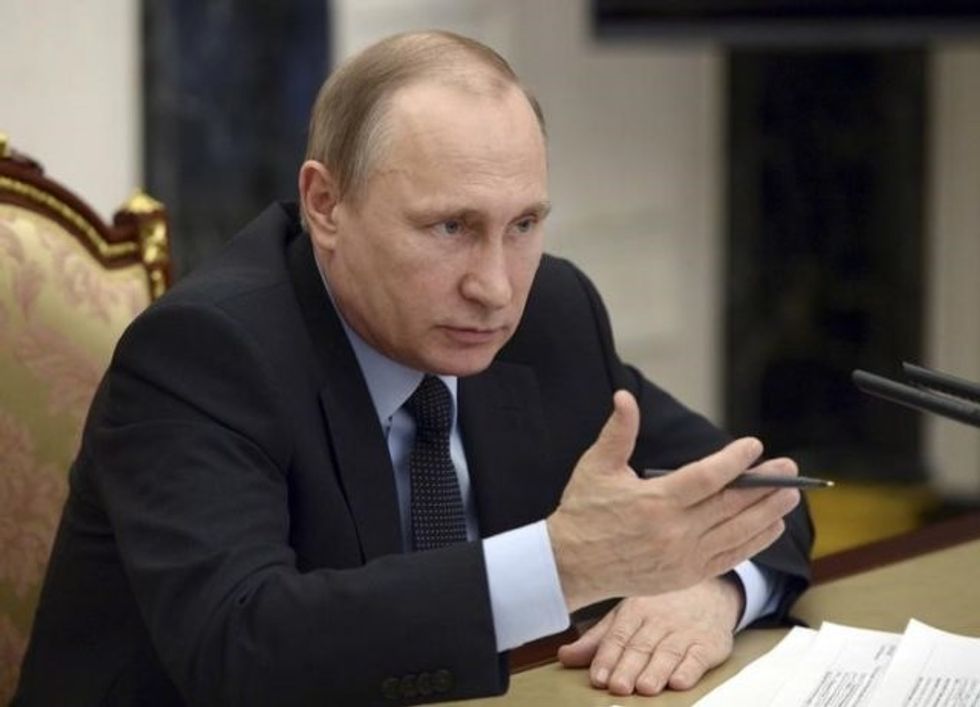 Reprinted with permission from Shareblue.
Russian and U.S. officials announced this week that Trump will meet with Russian President Vladimir Putin on Nov. 11, the week after midterm elections and four months after the two world leaders met at the disastrous Helsinki summit.
The announcement, which came while national security adviser John Bolton was in Moscow for talks with Russian officials, marks a sharp reversal from the Trump administration's previous position on a bilateral meeting between the two men.
In July, Bolton announced that the next meeting between Trump and the Russian president would be postponed until 2019, citing the Russia investigation as his rationale for the delay.
But apparently, Putin didn't want to wait that long.
As investigative journalist Julia Davis reported in late September, Russian state media — the official mouthpiece for the Kremlin— made a bold prediction about a future meeting between the leaders, saying there is a "great probability" that Trump and Putin would meet in Paris on Nov. 11, 2018.
And nearly a month to the day later, Bolton announced that Trump wants to meet Putin in Paris on Nov. 11, 2018.
A Kremlin foreign policy aide delivered a similar announcement, saying Bolton had confirmed a preliminary agreement for a bilateral meeting in Paris.
No rationale was given for the sudden reversal in the Trump administration's position — perhaps because no rationale was needed, since the move is entirely in line with Trump's posture toward Putin.
Trump has spent most of his presidency deferring to Putin and following his orders on everything from bashing America's intelligence agencies, to denying Russia's election interference, to slow-walking sanctions, and more.
In August, Russian state media warned Trump to "do what we say" if he wants their help in the elections.  Judging by this week's announcement, it appears that Trump heeded the warning.
Published with permission of The American Independent.