Banksy Thwarted By New York Police
@AFP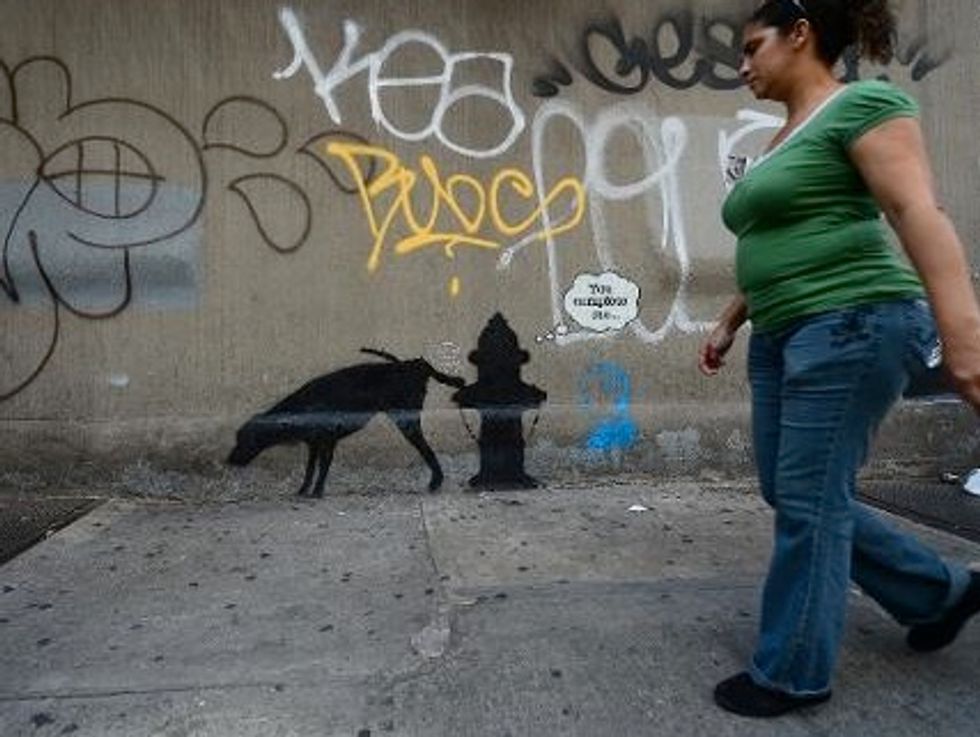 New York (United States) (AFP) – British street art superstar Banksy said police on Wednesday prevented him from creating a new piece of art in New York as promised on each day of the month.
"Today's art has been cancelled due to police activity," he wrote in a blank window on his website www.banksyny.com under the heading October 23.
The same message was carried on his instagram account, which has more than 255,000 followers and which like his website each day announces his pop-up exhibition.
Banksy provided no other details. And a spokesman for New York Police Department had no immediate comment.
Art work by the England-based graffiti maestro, who has never been formally identified, can sell for hundreds of thousands of dollars in upmarket galleries.
His month-long residency in New York has attracted a cult following, but has enraged the owners of defaced property and been criticized by Mayor Michael Bloomberg.
"Graffiti does ruin people's property, and it's a sign of decay and loss of control," Bloomberg said last week. "Some places are for arts, and some aren't."
In Williamsburg, Brooklyn, the owner of a building — on which Banksy painted two geishas on a bridge — was tagged and put guards on watch.
The artist's take on the twin towers of the World Trade Center brought down on September 11, 2001 — painted in Brooklyn Heights, was removed after less than a week.
Banksy's stencilled designs, known for their irreverent humor and political activism, have propelled him from a graffiti rebel to reluctant star.
Called "Better Out Than In" his New York show includes traditional stencil designs with installation art.
One of the highlights is a slaughterhouse delivery truck stuffed with soft toy animals, which appeared first in Manhattan's uber trendy meatpacking district.
Called "The Sirens of the Lambs," the cuddly toy pigs, sheep, chickens and cows are operated by puppeteers and also tours the city everyday until the end of October.
AFP Photo/Emmanuel Dunand