Banned Medicaid Providers Still Participate In Some States, Report Says
@reuters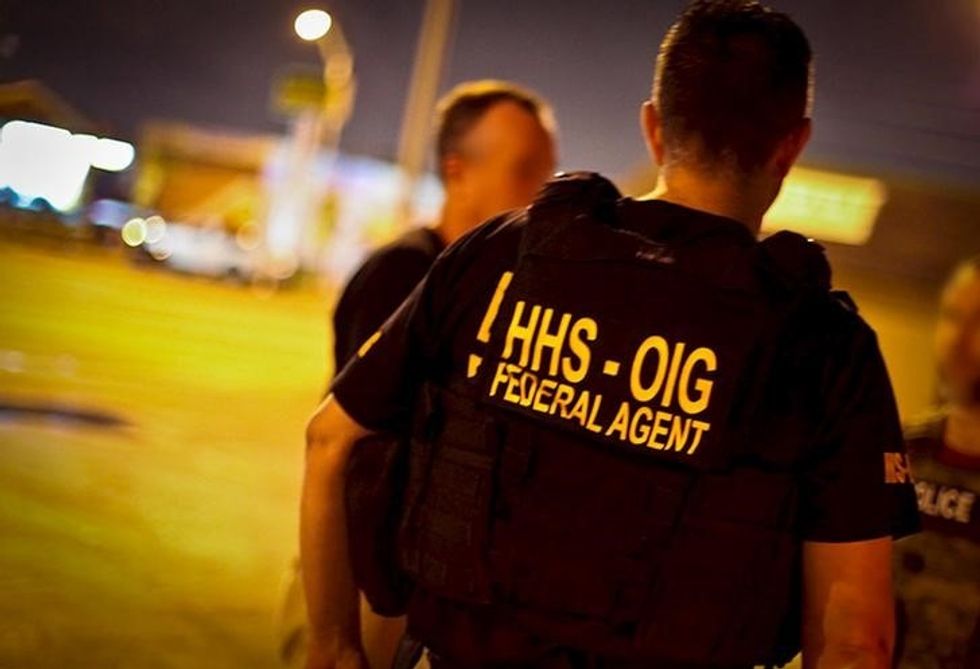 (Reuters) – Hundreds of medical providers banned from a Medicaid program in one state are able to take part in another state's program despite regulations designed to stop them, according to a report by an independent federal auditor to be released on Wednesday.
The continued participation of banned providers leaves state Medicaid programs for the poor and disabled vulnerable to fraud, waste and abuse, according to the study, which says the problem reflects a struggle by states to communicate with one another.
The study, conducted by the U.S. Department of Health and Human Services Office of the Inspector General (OIG), also found that about half of the states were unable to terminate providers enrolled in privately run Medicaid managed care programs. Some refuse to terminate providers still licensed by a medical board, it found.
"If a provider has been terminated by a state, that is a red flag, because it would indicate there was a problem either in billing or the way they handle patients," said Deborah Cosimo, team leader for the report. "Do states really want to trust beneficiary care to someone who has problems like that?"
The report follows a Reutersinvestigation published in April that found 1,800 providers banned by the federal Medicare program for the elderly or a state's Medicaid program were still able to bill elsewhere in 2014.
Under the Affordable Care Act, which was implemented in 2011, all states are required to terminate providers banned by another state for reasons related to fraud, integrity or quality. Prior to 2011, a provider terminated in one state could enroll in another state's program.
But the Centers for Medicare and Medicaid Services (CMS), the agency that administers Medicare, does not require states to report terminated providers to a federal database that shares the information and would not say if it planned to do so, the auditor wrote.
"The government hasn't done what it is expected to do to keep providers who shouldn't be in the program out of the program," said Kevin Golladay, OIG regional inspector general for Region VI.
Reuters obtained a copy of the report in advance of its release. OIG was working on the report before Reuters published its investigation in April.
The auditor examined 2,539 providers terminated by a state in 2011 and found 295, or 12 percent, still participated in another state's Medicaid programs. It found Medicaid programs paid $7.4 million to 94 providers for services performed after the providers were terminated.
The auditor identified only individual providers, not companies. New Mexico had the most terminated providers still participating in its program, with 33, and Massachusetts had the second-most, with 30.
California paid terminated providers the most, $1.7 million, followed by Mississippi, $1.2 million, and Wyoming, $919,000.
One state Medicaid program paid a single provider more than $1 million for services performed after the provider's termination.
The latest report may underestimate the number of providers who continue to participate in Medicaid after termination and the amount they were paid due to poor record keeping by the states, the auditor wrote.
Seventy-five percent of the terminated providers still approved to bill in other states were doctors and 11 percent were mental health workers.
CMS, in a June 19 letter to OIG, agreed with the report's recommendation that it work with states to develop uniform language to identify providers terminated for cause.
It said it also supports a requirement for states to screen providers in privately run managed care programs in Medicaid and a recommendation that the CMS tell states to terminate providers banned by other states even if the provider still has a medical license.
(Reporting by M.B. Pell; Editing by Frank McGurty and Dan Grebler)
Photo: Agents from the U.S. Department of Health and Human Services Office (HHS) of the Inspector General are pictured during a morning briefing in this undated photograph provided on April 28, 2015. REUTERS/U.S. Department of Health and Human Services Office of the Inspector General/Handout via Reuters