Barclays Suspends Six Traders In Forex Probe: Source
@AFP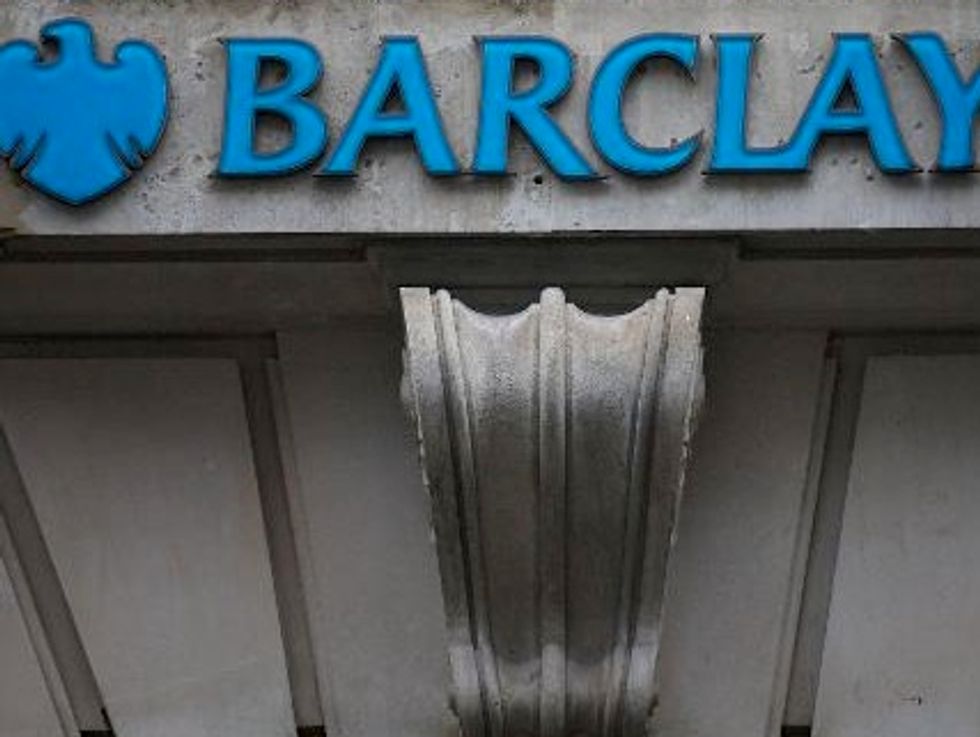 London (AFP) – Barclays has suspended six traders while it investigates the possible manipulation of foreign exchange markets, a source said on Friday.
The state-rescued Royal Bank of Scotland (RBS) also suspended two of its traders on Thursday as part of the international probe, another source said.
Barclays declined to comment, but a source close to the matter confirmed that six employees had been suspended.
Some of the six were reportedly based outside Britain.
Deutsche Bank, Swiss bank UBS and U.S. banks Citigroup and JPMorgan Chase are also caught up in the forex probe.
RBS, which was bailed out by the taxpayer following the 2008 financial crisis, said in a statement with its third quarter results on Friday that it had been contacted by Britain's Financial Conduct Authority (FCA) and other authorities over the probe.
It added: "The group is reviewing communications and procedures relating to certain currency exchange benchmark rates as well as foreign exchange trading activity and is cooperating with these investigations.
"At this stage, the group cannot estimate reliably what effect, if any, the outcome of the investigation may have on the group."
RBS chief executive Ross McEwan refused to comment on the case, but said the bank will "come down very severely on anyone we discover has been breaking the rules".
AFP Photo/Andrew Cowie