Barr Refuses To Appear Before House Judiciary Committee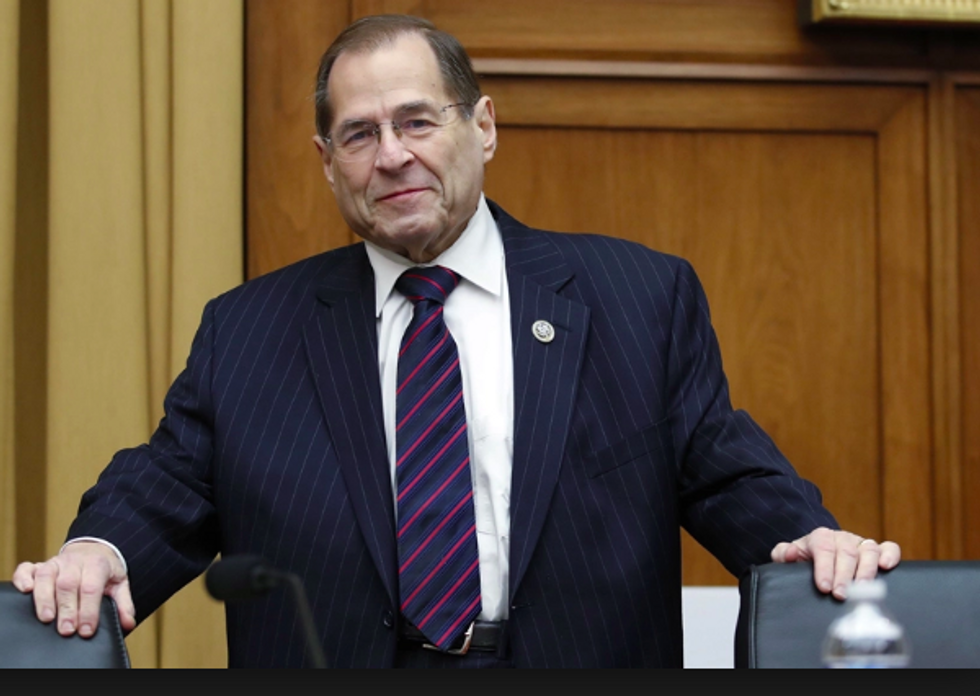 Attorney General Bill Barr was summarily humiliated on Wednesday during a hearing before the Senate Judiciary Committee, in which he was exposed as a liar who shirked his duty as the country's chief law enforcement officer to instead serve as a lapdog to Trump.
Now, according to PBS News reporter Yamiche Alcindor, Barr is refusing to attend a Thursday hearing before the House Judiciary Committee — where he would again have to explain his shameful behavior after the release of special counsel Robert Mueller's report.
BREAKING: Per a congressional source, the House Judiciary Committee has been notified by the DOJ that Attorney General Barr is NOT coming to testify tomorrow. DOJ has told the committee to expect a letter officially stating that shortly, according to my source.

— Yamiche Alcindor (@Yamiche) May 1, 2019
The House Judiciary Committee had always planned to bring Barr in to testify on Thursday on his handling of the Mueller report. The committee, chaired by Rep. Jerry Nadler (D-NY), had intended to have a staff lawyer ask the questions, a move that meant Barr likely would have faced very legal and technical questions about his conduct that could open him up to perjury allegations should he answer incorrectly.
Barr, the White House, and Republicans on the committee objected to a staff attorney asking questions, instead demanding that lawmakers ask the questions.
"I don't know what he's afraid of," Nadler said.
Of course, there's precedent for having a staff attorney do the questioning in sensitive or high-stakes interviews. Remember, Republicans on the Senate Judiciary Committee brought in an outside lawyer to question Christine Blasey Ford, who had accused now-Supreme Court Justice Brett Kavanaugh of sexual assault. Ford did not object to the outside questioner.
Now the House Judiciary Committee will be forced to subpoena Barr if they want him to testify, setting up yet another battle between Congress and the Trump administration — which has sought to obstruct congressional oversight at every turn.
Barr's refusal to testify before the House Judiciary Committee is merely an attempt to avoid more scrutiny for his conduct.
It's a move fit for a true coward.
Published with permission of The American Independent.