Barr Says GOP Would Make 'A Big Mistake' To Choose Trump In 2024
@next2godwin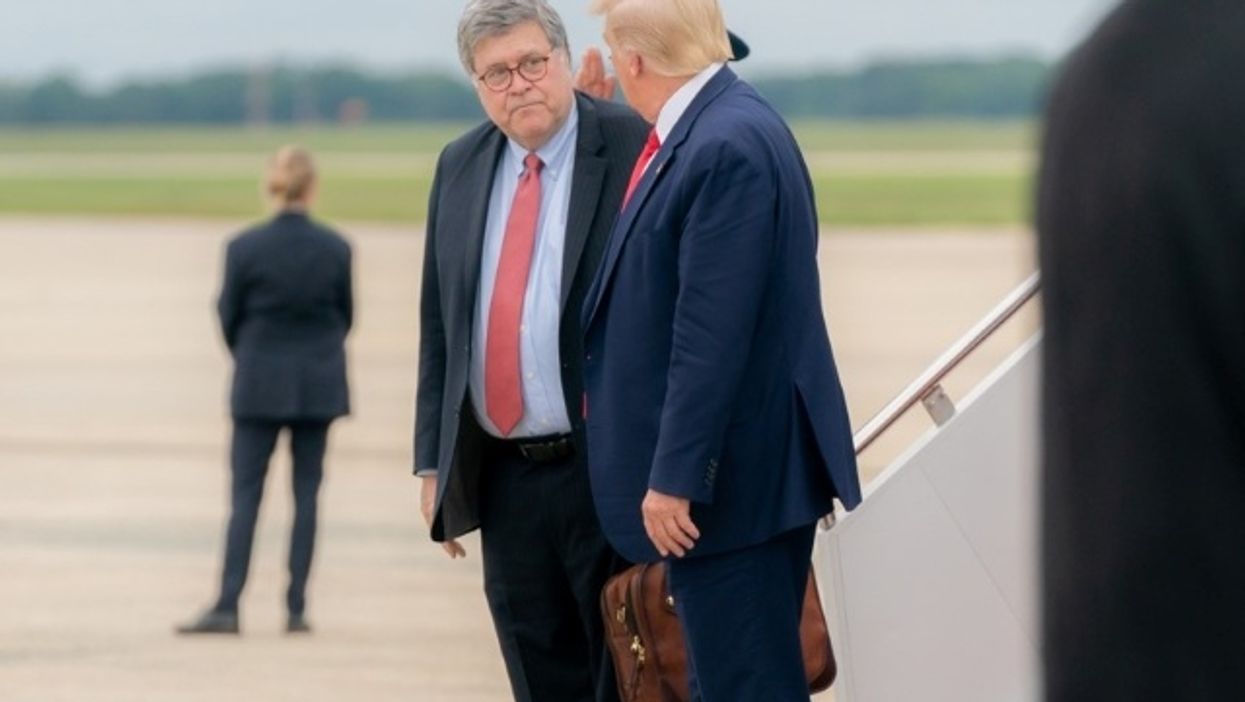 Former US Attorney General William Barr has opined that Republicans would be making a "big mistake" if the party picks Donald Trump as its nominee for the 2024 presidential elections.
"I don't think he should be our nominee — the Republican party nominee," Barr told Sean Spicer, a former White House press secretary of the Trump Administration, during a Thursday appearance on Newsmax's Spicer & Co show.
"And I think Republicans have a big opportunity – it would be a big mistake to put him forward," Barr added.
It's not the first time the ex-attorney general has ripped into the former president recently. In March, Barr criticized Trump during an interview with CNN's Jake Tapper, saying he expected Trump to lose the 2020 presidential elections because he's "petty," "divisive," and had a temper.
"He's not my idea of a president," Barr said. "I felt he was going to lose the election because he was not controlling himself. He was allowing this pettiness to come through, and I feel it's one of his great failings," Barr told Tapper.
Barr also said he believed the GOP could secure a decisive majority if the party didn't nominate Trump in the 2024 elections. "I think the Republicans can win a decisive majority, but I don't think we can do it with Trump," he said. "He's just too divisive a candidate."
Trump has not formally declared his intent to run for president again, but he has teased the prospect of doing so.
"We did it twice, and we'll do it again," Trump told his supporters in February at a Conservative Political Action Conference in Florida — implying that he had won the 2020 election. "We're going to be doing it again a third time."
In a January Harvard CAPS/Harris poll, 57 percent of Republicans said they'd vote for Trump in the 2024 elections.
Barr's comments are sure to anger Trump, who has clashed repeatedly with the ex-attorney general since his landslide 2020 election loss. In his book titled One Damn Thing After Another, Barr assailed Trump for his false claims of voter fraud, writing that Trump's "self-indulgence and lack of self-control" cost him the 2020 election — and that the capitol riot was caused by "the absurd lengths to which [Trump] took his 'stolen election' claim."
Trump fired back in a three-page letter to NBC's Lester Holt, where he appeared to call Barr fat, "slow," "lethargic," and "a big disappointment."
"I realized early on that he never had what it takes to make a great Attorney General. When the Radical Left threatened to hold him in contempt and even worse, to Impeach him, he became virtually worthless to Law and Order and Election Integrity. They broke him just like a trainer breaks a horse," Trump added in his statement.
Barr responded to the comments in a March interview with Savannah Guthrie, saying "It's par for the course. The president is a man who, when he's told something he doesn't want to hear, he immediately throws a tantrum and attacks the person personally."