Bernie Sanders Gives A Barn-Burning Speech In Mitch McConnell's Backyard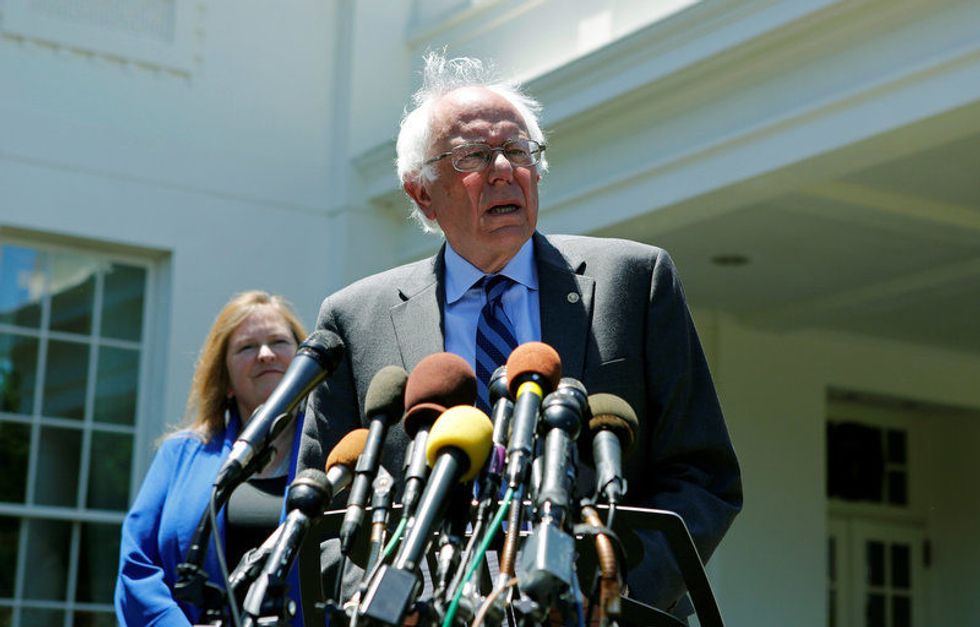 Reprinted with permission from Alternet.

After a roaring start in Portland, Maine, Sen. Bernie Sanders (I-VT) continued his multi-state unity tour with Democratic National Committee Chairman Tom Perez in Louisville, Kentucky on Tuesday.
Sanders expanded on his familiar message of wealth inequality and corporate greed by offering a plan to "make sure that coal miners who are retired get the health care and the pensions that they were promised."
"We are working on legislation which would protect the pensions of some 90,000 coal miners who, if we do not act, will see those pensions savagely cut," Sanders told the audience on Day 2 of his "Come Together and Fight Back" tour.
The bipartisan Miners Protection Act, introduced in July 2015, has 26 co-sponsors, nine of whom are Republicans. Those co-sponsors do not include Senate Majority Leader Mitch McConnell (R-KY), who favors alternative legislation.
"Senator McConnell, work with us, protect the retirees who are coal miners," demanded Sanders. "You don't need a PhD in economics to know that it is immoral and bad economics to support legislation that would throw hundreds of thousands of Kentuckians off of the health care that they have [and] would do serious damage to the economy here."
During the Democratic primary, Sanders lost Kentucky by just half a percentage point. Nearly six months later, Trump swept the state, which he won with 62.5 percent of the vote.
"Donald Trump ran for president and he said, 'Well, Kentucky; well, America, I'm a different type of Republican, I'm going to stand with the working class of this country,'" Sanders reminded the crowd. "Good speech; unfortunately, he wasn't telling the truth."
Watch:
 
This article was made possible by the readers and supporters of AlterNet.