Bernie Sanders Has Some Good News For Democrats All Over The Country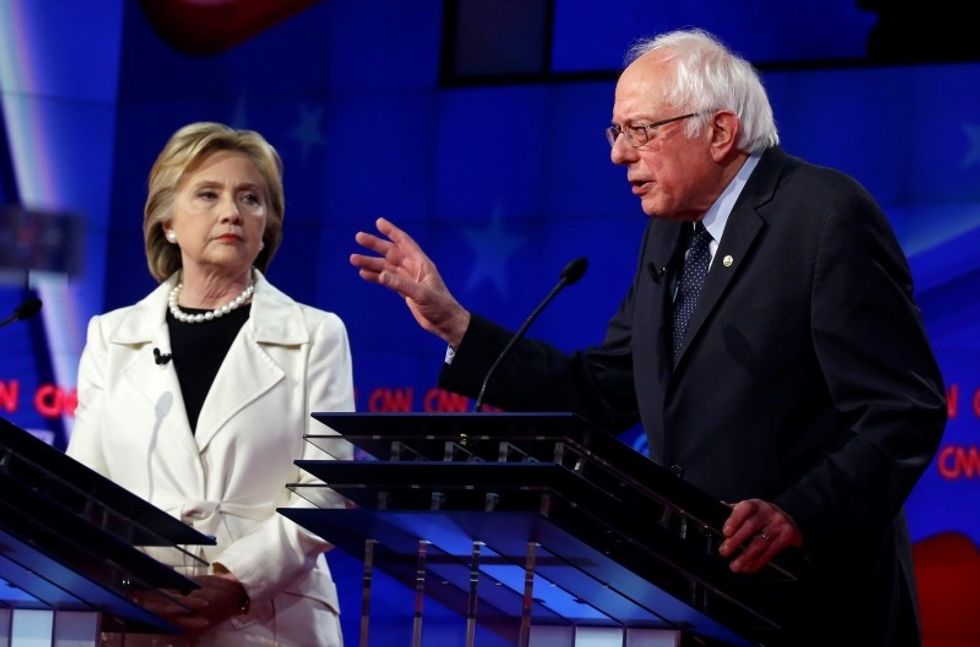 Reprinted with permission from Alternet.
Last Wednesday's special election in a Kansas Congressional district proved surprisingly competitive, suggesting a growing frustration with the Trump administration and the Republican Party. Republican Ron Estes defeated Democratic nominee James Thompson, but he underperformed Trump in the same district by a whopping 20 points.
According to Sen. Bernie Sanders (I-VT), it's a great sign for Democrats nationwide.
"I was in Kansas a couple of months ago," Sanders told MSNBC host Chris Hayes on Wednesday. "We had 5,000 people out in Topeka."
As Sanders' multi-state unity tour fast approaches, the Senator made a prediction:
"I think what you're going to see are people who voted for Trump because he said he was going to stand up for working families, but now he supports disastrous healthcare proposals which will throw 24 million people off of heath care, $300 billion in tax breaks for the very rich," Sanders said.
Along with Democratic National Committee Chairman Tom Perez, Sanders will visit red states the party believes can be flipped. But the Vermont senator is also encouraging Democrats to pursue a 50-state strategy.
Sanders also weighed in on Trump's persistence in repealing and replacing Obamacare after Republicans failed to secure enough votes for their replacement bill to pass last month, despite holding the majority in the House. Trump had initially vowed to move on to tax reform, but has since signaled a change of plans.
"This bill they're talking about is going to be even worse!" he exclaimed. "What the Democrats have got to do is take the fight into Kansas. And I want to applaud the people of Kansas for what they did last night!"
Watch:

This article was made possible by the readers and supporters of AlterNet.